Modern humanity's understanding of danger often changes with each passing time. It is easy to consider technology as one of the key main causes for that shifting perspective. After all, technology is born out of the dire need to make all things convenient. As with all types of basic necessities (e.g. fast food, manufactured goods, precision tools, etc), the principle of using technology as a viable edge also works well with the issue of personal security.
One of the first considerations regarding personal security is home invasion – particularly burglary. According to A Secure Life, a burglary happens nationwide once every 15 seconds. 65% of home invasions occur between 6:00 AM to 6:00 PM, while residents are at work. The average loss per theft or robbery during break-ins is worth $2,230. A significant percentage of home invasions not only include property damage but also deaths and injuries due to violent encounters.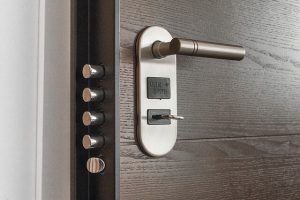 Another risk to personal security in one's comfort zone is fire. The National Fire Protection Association reports a total of 501,500 structure fires in the year 2015 – causing approximately 2,856 civilian deaths in the process. As for other types of natural disasters that put homeowners at dire risk, floods claim the highest death toll. In fact, as of 2016, the National Weather Service featured a diagram that rates 126 out of 140 for flood-related mortality.
Fortunately, these dangers can be avoided and statistically reduced by installing high-tech safety measures at home. In terms of choosing the right provider in the United States, one of the leading names in the American market is ADT.
ADT Background
In terms of providing home security systems, ADT rightfully claims as the biggest and oldest company in North America. There is a total of 6.5 million customers, and it is expected to grow more at each passing year.
ADT has existed as early as 1874. As difficult as it may seem for modern individuals, this company's earliest models of security system includes the telegraph. In 16 years since its foundation, ADT has launched its first 'call box,' allowing residents to send signals via an assigned watchman and, in turn, enable the deployment of the police, fireman, doctor, or an emergency stagecoach.
Today, there is a total of 6 monitoring centers nationwide, providing a quick response 24/7. Curiously, customers are well-acquainted with its economical installation of alarm and monitoring systems. But in order to get a clearer idea of how much a homeowner would exactly pay, the succeeding parts of the article will discuss the different types of packages and their cost inclusions (e.g. ADT door sensor price, ADT two-way voice control panel price, etc).
ADT Basic Package
This deal has the lowest ADT price. The basic system setup only costs around $99. In addition, customers are expected to pay a monthly fee of $36.99. If one should include the two-way voice intercom & control panel, the monthly rate is $42.99. Here are the following features inclusive of the basic package according to Security Systems:
Combination of 3 door/window sensors with 1 pet-friendly motion sensor
Wireless keypad & control panel (with intercom for a two-way voice package)
1 ADT yard sign with 1 window decal
Phone landline or internet connection
1 key fob (for a two-way voice package)
ADT Cell Guard Alarm Package
Although there seems to be a huge difference in terms of the overall ADT installation cost price compared to the previous package category, the basic principle of alerting homeowners pretty is pretty much the same. The fundamental distinction lies at the mode of communication between the customer (homeowner) and the ADT customer service representative.
The ADT Cell Guard Alarm Package simply removes the need for a land line. All communications are relayed via mobile GSM system. This seems to be a preferable package for many homeowners considering the restrictions of stationary land line connections.
The cost for setup is roughly $199. The monthly fee is $44.99 without a two-way voice system installed in the control panel. The inclusion of the aforementioned two-way voice costs a monthly fee of $47.99. Here are the following features incorporated in the package:
Combination of 3 door/window sensors with 1 motion sensor
1 issued mobile device (Cellguard)
Wireless keypad & control panel (with intercom for a two-way voice package)
1 ADT yard sign with 1 window decal
1 key fob (for a two-way voice package)
ADT Critical Conditions
In terms of the overall ADT price, this particular deal seemed to be a bit unique by comparison to the previous package. Costing a total of $349, the system setup (including the ADT door sensor price among many other features) is very expensive by comparison. However, the $38.99 monthly rate is generally a token cheaper than others.
What makes ADT Critical Conditions exceptional is the coverage of the monitoring services. Other packages mainly focus on home invasions or intruder alerts. This package includes fire safety and other emergency situations that bear the adjective 'critical.' Here are the features included in this particular package:
1 Safewatch Pro 3000 hardwired control panel
1 Safewatch Pro 3000 standard touchpad
1 smoke detector
1 flood, temperature, or carbon dioxide detector
2 hardwired door/window sensors
1 hardwired passive infrared motion detector
1 indoor loud sound alert for intruders
1 ADT yard sign & window decal
1 transformer & battery backup
ADT Pulse (Home Automation Systems)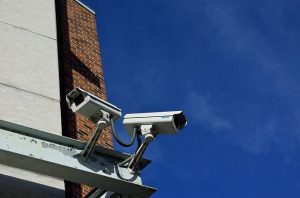 Perhaps the best of all packages is the widely advertised ADT Pulse. It includes a web-based interface accessible via smartphone, tablet, or the internet browser of personal computers. It also integrates fire alarm, flood detection and temperature diagnostics on top of the home intruder alert. Text alerts are also included for direct real-time notifications.
Despite having the most expensive monthly fee ($53.99), the ADT installation cost is only around $199. Arguably, this package proves to be the most cost-efficient alternative. Here are the following features included in this package:
Combination of 3 door/window sensors with 1 motion sensor
1 issue mobile device (Cellguard)
Wireless keypad & control panel with a two-way voice intercom
1 key fob
Pulse Management mobile app
1 ADT yard sign & window decal