An article by the US News once featured a ranking overview of jobs categorized under the Best Maintenance & Repair Jobs. The auto mechanic profession is 4th in this ranking category. This makes their profession one of the ideal blue-collar jobs in the United States.  In 2015, the median salary for auto mechanics and technicians was $37,850. The highest paid employee earned around $63,330 while the lowest yearly salary on record was $21,020.
Accounting for non-monetary advantages includes three areas. In the aspect of advancement opportunities, the American auto mechanic profession is rated as 'average.' In terms of stress levels, auto mechanics in the United States only experience 'average' degree of work-related anxieties. As for the work-life balance, auto mechanics ranked 'below average.'
Nonetheless, it stands to reason that many citizens in the United States consider the auto mechanic job as a good stable career – if not a meaningful calling. The prospect is good enough to entice individuals to invest smartly in order to attain such profession. Hence, the cost of mechanic school is a pragmatic venture worth considering.
Three Types Of Enrollments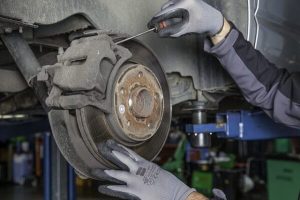 When it comes to the overall auto mechanic school cost, the primary concern most prospective students would consider is the tuition fee. Anyone looking forward to being a mechanic may have three types of enrollments to choose from.
Online Training
Finishing a course and acquiring a degree via the internet has not only proven to be viable, it is often more convenient in terms of effort and monetary costs. The average fee for an online training course is anywhere between $750 and $1,000. The online training program can be completed within six months to 2 years.
Certificate Program
Unlike online training, certificate programs require the actual participation of students on drills. This type of enrollment provides the crucial advantage of credited work exposure within six months to 2 years of training. The actual cost of a certificate program is roughly around $5,000.  For enrollees living outside the state, the average cost of mechanic school is relatively more expensive, entailing a full tuition fee as high as $20,000.
Associate Degree
In terms of cost-efficiency, pursuing an associate degree in auto mechanics often proves to be the least popular. It takes two years to complete this course, estimating an average tuition fee anywhere between $10,000 and $25,000. In terms of credentials, diplomas often carry more weight than certificates. The rate of acceptance, however, ensures a higher degree of competitiveness not often experienced in other types of enrollment.
Costs For Other Necessities
The overall auto mechanic school cost is not only limited to the tuition fee. Other expenses are also needed to comply with the requirements of auto mechanic schools. These are the following expenses prospective students should consider:
Licensing & Tests
After graduating from the program, every auto mechanic should earn their professional license. The application fees vary according to location. In most cases, it is roughly anywhere between $25 and $50. Each license has to be renewed every year. It is important for graduate students to present their nationally accredited certifications during application.
Textbooks & Instruments
Another cost consideration for the auto mechanic schooling is learning materials. Although they may not be mandatory, these materials provide enrollees with a relative edge in terms of academic and practical performance. The usual estimate for textbooks is around $1,650 while practice toolkits usually entail $400 to $1,400. Some universities also charge a standard miscellaneous fee of around $500 to $600 for the use of the laboratory.
Lodging
People living outside the community college's territory (state) require a temporary place to live, especially if he or she has no sponsor. The broad range of expenses needed to cover for room and board is estimated to be roughly around $5,000 to $10,000 on top of the other auto mechanic school costs.
10 Best Colleges For Mechanics
Anyone pursuing an associate's degree could make the best out of the cost of mechanic school by enrolling at any of the 10 best colleges for auto mechanics in the United States. These institutions are categorized by the website called Start Class by GRAPHIQ featuring their in-state tuition fee, out-of-state tuition fee and acceptance rate per applicants recorded in the recent enrollment period.
Purdue University
Location: West Lafayette, Indiana
Number of Students: 40,472
Tuition Fees: $10,000 (in-state) or $28,804 (out-of-state)
Acceptance Rate: 59.0% out of 45,264 applicants
Doctorate & Research: YES
Miami University – Oxford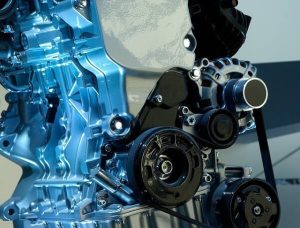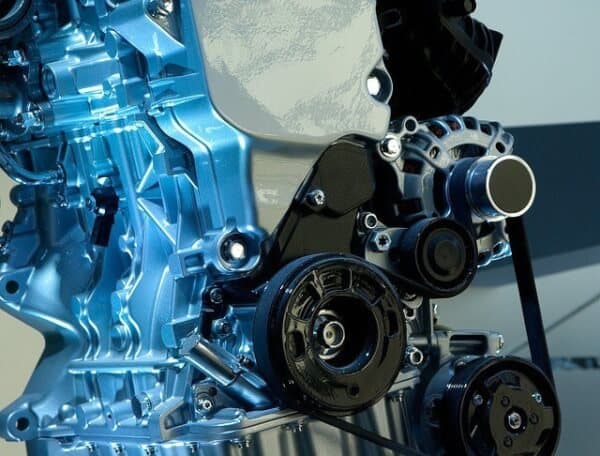 Location: Oxford, Ohio
Number of Students: 19,076
Tuition Fees: $14,287 (in-state) or $30,987 (out-of-state)
Acceptance Rate: 65.5% out of 27,454 applicants
Doctorate & Research: YES
Michigan Technological University
Location: Houghton, Michigan
Number of Students: 7,218
Tuition Fees: $14,286 (in-state) or $30,250 (out-of-state)
Acceptance Rate: 75.4% out of 5,386 applicants
Doctorate & Research: YES
Oklahoma State University
Location: Stillwater, Oklahoma
Number of Students: 25,930
Tuition Fees: $7,778 (in-state) or $20,978 (out-of-state)
Acceptance Rate: 75.1% out of 12,501 applicants
Doctorate & Research: YES
University of Houston
Location: Houston, Texas
Number of Students: 42,704
Tuition Fees: $8,759 (in-state) or $20,519 (out-of-state)
Acceptance Rate: 59.7% out of 17,971 applicants
Doctorate & Research: YES
Arizona State University – Polytechnic
Location: Mesa, Arizona
Number of Students: 4,078
Tuition Fees: $9,684 (in-state) or $24,219 (out-of-state)
Acceptance Rate: 79.5% out of 1,771 applicants
Doctorate & Research: N/A
Kennesaw State University
Location: Kennesaw, Georgia
Number of Students: 33,252
Tuition Fees: $6,060 (in-state) or $16,636 (out-of-state)
Acceptance Rate: 58.6% out of 14,215 applicants
Doctorate & Research: N/A
Vermont Technical College
Location: Randolph Center, Vermont
Number of Students: 1,559
Tuition Fees: $13,490 (in-state) or $24,866 (out-of-state)
Acceptance Rate: 84.9% out of 443 applicants
Doctorate & Research: N/A
Fairmont State University
Location: Fairmont, West Virginia
Number of Students: 4,041
Tuition Fees: $6,620 (in-state) or $13,970 (out-of-state)
Acceptance Rate: 64.8% out of 3,019 applicants
Doctorate & Research: N/A
University of Puerto Rico – Carolina
Location: Carolina, Puerto Rico
Number of Students: 3,796
Tuition Fees: $3,065 (in-state) or $6,088 (out-of-state)
Acceptance Rate: 26.5% out of 4,237 applicants
Doctorate & Research: N/A