Moles are considered "beauty marks". However, some people don't see them as such, especially if the nevus is located in a wrong place in the face. Moreover, having this skin lesion can be a sign of melanoma if it looks weird compared to a normal one.
Fortunately, either for cosmetic or medical purposes, you can have your mole removed by an expert. Most dermatology clinics offer such services with methods complementing your reason for the removal.
That said, this guide will give you an idea of the average mole removal price. Read on to know what's best for you!
Average Mole Removal Price
The mole removal cost varies, but the average price range starts at around $100 to $500 according to How Stuff Works. The cost may climb to a little more than a thousand dollars if the procedure is more complex. Say, if you need a surgical removal necessary for a biopsy.
[middle1]
Cost Factors
You can determine the exact mole removal cost by considering the following factors:
Your location
How much does it cost to remove a mole will depend initially on where you are in the US. You can visit sites like Yelp.com to compare prices based on the city you're in or is planning to visit.
The characteristics of your mole
The size, shape, and location of the mole all contribute to the removal price.
The price is higher the bigger the nevus is. Also, your doctor will take extra care if it's located on your face, as facial skin is more sensitive.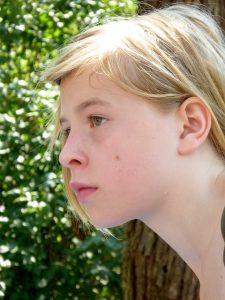 The method of removal
There are several options for a mole removal including shaving, surgical, laser, electrocoagulation, and cryosurgery. The more complex and advanced the method, the more likely that it will cost higher.
Your purpose
Do you want to remove your mole as you think it's cancerous? Or get rid of it because you think it's unsightly? If your purpose is the former, which is a medical one, the procedure is usually covered by insurance. That means you'll pay less or nothing. Of course, the price will depend on your plan.
Costs Charged By Providers
How much does it cost to remove a mole depending on the clinic?
If you're in Atlanta (John Connors Clinic), your payment may start at $150 to as much as $1,500. The price will depend on the method applicable to your nevus. They can either shave or laser it depending on its size and depth.
If you're in Las Vegas (Couture Medical), the charge is much higher, starting at $375. Similar to the first example, the price can reach up to $1,500 depending on the procedure's complexity.
Note that it is important for you to seek an expert if you're concerned about your health. That way, you'll be sure that your mole will be tested for cancer. Finding out that a nevus is benign, after all, means peace of mind.
What To Expect
Shaving or cutting out your nevus will take about 15 to 45 minutes according to Medigo.com. Your doctor may finish it with or without stitches, depending on the depth of the skin lesion. Also, you will be administered a local anesthesia, which will add to the total removal cost.
[middle2]
Removing your mole may lead to scarring, but most clinics will assure you that the scar will eventually fade in time.
You should also know that moles may return after the initial removal. That, of course, will mean another set of expenses.
Mole Removal Creams
Aside from shaving or electrocoagulation, another way to remove your mole is by using creams. The idea of purchasing removal creams is actually attractive as you can avoid going under the knife. Opting for an online purchase, furthermore, makes it all the more convenient.
Speaking of online purchases, Amazon features its best-selling Wart and Mole Vanish cream that claims to remove facial spots in just one application. Made from non-harmful, natural ingredients, applying it for 20 minutes in the area will surely work wonders.
Tips On Purchasing Mole Removal Products
Buying mole removal products instead of opting for a surgery is indeed more convenient. However, is it safe?
If you're determined to buy such products, read everything about the item before purchasing it. For instance, Amazon provides a complete description of a product including its price, manufacturer, and contents, among others.
Also, don't forget to read reviews from customers so you can get an idea of what you'll be paying for. Comments may include points on the usability, effectiveness, and safety of a product. That said, more reviews mean more references, and that will help you decide.
Removing Moles The Natural Way
Aside from buying creams and pens, another way to remove your mole is by using home remedies. Certain items such as vinegar, baking soda, and garlic (that are all cheap) will effectively get rid of your nevus, especially those that are benign.
How do you use the said natural remedies? Here are some tips from one home remedy website:
Dip a cotton in apple cider vinegar and place it on your mole (secured with a Band-Aid). Leave it for 8 hours daily until your nevus becomes lighter.
Soak a gauze in baking soda and castor paste, then place it on your mole overnight.
Secure half a garlic clove on your mole using tape and gauze. Leave it there for 24 hours or apply it for 3 days.
A tinker of iodine can help remove your mole within 2 to 3 days.
Other natural ingredients available in your kitchen that can help remove moles are onions, pomegranate peels, potatoes, honey, and tea tree oil.
Other Tips
It would be best if you'll seek medical advice first before you try any of the mole removal methods in this guide. An expert can provide reliable information regarding your condition (as moles vary per person). This is especially true if your mole is getting bigger, itching, or bleeding. Don't wait for the worse and consult a dermatologist right away!