College is an important phase in a student's life. One's education does not need to concentrate on knowledge but on skills as well. At Berkeley College, the curriculum is updated by industry experts according to necessary professional skills. Berkeley College is career-focused and offers hands-on training and internships to aid the graduate in landing a relevant job.
Berkeley College is founded in 1931 and has 8 campuses in New York and New Jersey with over 8,000 students. Berkeley College tuition fees average at around $24,000 per year can be subject to a tuition fee freeze.
Who Can Apply at Berkeley College
Berkeley College offers undergraduate courses, associate programs, certificate programs and graduate studies for all types of students. Berkeley College Online is available to those who cannot physically attend school due to domestic responsibilities or medical conditions. Military and veterans, international applicants, transfer students and adult applicants are also welcome to enroll at Berkeley College. Berkeley College also has Blended Learning courses, which have both classroom and online learning.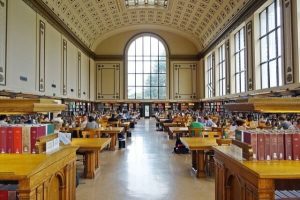 The basic requirements to apply at Berkeley College are:
Supporting documents as proof of finishing high school
Entrance exam, SAT or ACT scores
Application fee of $50
Applicant needs to contact the Director of Admissions then arrange an appointment with an Admissions Associate. The interview is set for an hour to discuss career and educational objectives plus a campus tour.
Cost of Enrolling at Berkeley College
Berkeley College cost of tuition fees is standard in all 8 campuses. The average Berkeley College tuition fee per semester is $11,550 to $11,800 for 12 to 15 credits. Part-time tuition is also available for those who wish to enroll with 1 to 11 credits. Average cost for part-time tuition fee is $810 to $825 per credit.
Berkeley College Certificate programs cost $19,200 for 4 quarters or 2 semesters. Certificate programs include Nursing, Medical Assistance, Patient Care Technician, Practical Nursing, and Surgical Processing technician. To access the full list of certificate programs and fees, check out Berkeley's catalog.
Students may also opt to enroll in seven-week sessions. Enrolling in seven-week sessions does not affect Berkeley College cost of fees. Students can choose if they want to enroll with full-time credits or part-time credits.
First-time enrollees are expected to pay a $300 deposit by May 1 or before classes start. Deposits are deducted from the actual tuition fee upon enrollment. Adult enrollees or transfer students should pay the $300 deposit within two weeks after receiving the financial aid letter. All deposits may be refunded within 60 days after submitting a letter of cancellation.
Berkeley College tuition fees can be paid via different payment options. Students can pay in person, via mail, or through the online Student Self-Service. Payment methods include MasterCard, Visa, American Express, wire transfer, or bank checks.
Other College Costs to Consider
Books and other miscellaneous fees are not standard expenses. Customized textbooks and eBooks are covered by Berkeley College cost. However, there are some students who wish to purchase additional textbooks. Students can then request funds and visit Berkeley's online store to check prices and purchase textbooks.
Field trips or educational trips, school supplies, and other school-related expenses are different in every program. For example, nursing students have extra expenses when it comes to medical supplies and laboratory use.  Miscellaneous expenses can reach up to $1500 per award year.
Board and lodging is another set of expenses. Berkeley College offers residence for students at $4500 per semester. Students can reside at Cottage Place Apartments adjacent to the college. The Sussex House is located inside the campus. Studios and bedrooms can have 2 up to 6 occupants.
Scholarships and Financial Aid
Berkeley College tuition fees are made affordable to all via scholarship grants and financial aids. Check out the steps and schedule of fees by clicking here. Students may also directly apply at fafsa.ed.gov and include the campus institutional code. You may also send an email to [email protected] for more information on financial assistance.
Students who excel academically are awarded scholarships. The Berkeley College Achievement Award is given to students who maintain a grade point average of 2.5 or higher. Up to $3000 is awarded to those who achieve 2.5 GPA or higher at the end of the academic year. High school graduates who excelled academically can get 50% up to 100% discount in tuition fees.
Students who have parents, siblings, legal guardians or grandparents who are alumni of Berkeley College also get up to 25% scholarship. This is after all other grants have been applied. However, students must maintain a 2.5 GPA and be enrolled full-time.
Scholarship grants are also available to international students and law enforcement officers. International students can receive up to 25% grant, while law enforcers can receive up to 50% tuition fee discount. All scholars should maintain the average GPA of 2.5 in order to be awarded.
Scholarship grants and financial aids will only be awarded to students who adhere to Berkeley College's Code of Conduct and actively attend their classes. In case of withdrawals or leaves of absence, financial aid will be prorated based on last day of attendance.
Saving on College Cost
Attending college may not be a priority for all families mainly due to financial constraints. However, most colleges like Berkeley College make it easier for students to pursue college education. Going to college need not be expensive and financially stressful. According to CollegeBoard, the average 9-month expenses in college amount to $17,830.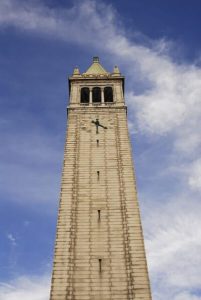 So how can a student save on college costs? If a student lives nearby, they don't have to live in the campus residence. A student can carpool with fellow students in order to save on transportation. Books and supplies may or may not be added expense. Since Berkeley College cost shoulders textbooks and eBooks, students don't need to purchase additional textbooks. In case students need more resources, you can easily browse online with the use of the computers in the campus.
The Career Services Department also helps students apply for part-time jobs while enrolled at Berkeley College. They can seek assistance and get referred to local companies and agencies nearby. If schedule is an issue, students can enroll in Blended Learning courses.
Paying for tuition need not be a burden. For those who are having challenges paying for tuition, they can arrange for a no-interest payment plan. The student needs to submit loan documentation and pay $20 for a new payment plan. Berkeley College students can pay their semester dues in easy installments with no interest. However, a fee of $75 is not waived in the case of late payments.
Visit Berkeley College's website and check out available academic programs.