For the past few years, Call Center Outsourcing has made a big impact on most of the Asian countries. It has given many job opportunities to those who have none.
Most of the big companies in the western part hired agents from Asia for it has lower rates.
The call-center business began when big companies found that it is more cost-effective to put their centers in places that have a cheap cost of living.So what is a call center business?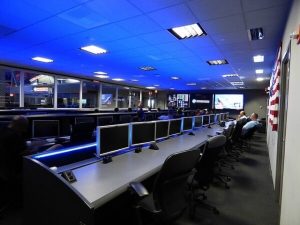 The call center is designed to deliver customer service, technical support, telemarketing, and many other services.  It also helps in handling customers concerns depending on the type of business that is being endorsed. We can't deny that a lot of people nowadays want to work on this kind of job.
Call center companies always state that agents will receive huge compensation and benefits. So that's why jobless ones are persuaded by this promises. Did you ever wonder why many people are hooked to work on this kind of industry?
How much does call center outsourcing cost? How do companies calculate the rate of agents, salary and their benefits? What are the factors that can affect the cost of these rates and call center services?
Call Center Pricing
In order for you to better understand the call center industry.  Here are the 2 important accounts that can affect the cost of call center services.
Inbound Calls -These are the calls that the customer initiates.
Inbound services are usually being priced by these three categories: (Monthly, Shared, Dedicated)
Shared – These services is usually done by a wave of agents that is tasked to answer calls for a number of clients. The client then pays on a per minute basis by the total time duration that they are able to consume. The cost of this services ranges from $.35-.$.45 per minute usually on low-cost international agencies. While the U.S and Canada based shared services has a price ranges from $.75-$.90 per minute.
Dedicated – these services consist of a group of agents that handles calls for one specific client. There are 2 rates that are to be considered. International rates cost $8-$15. While US based agents have a rate of $22-$28.
Let's shift our attention to Outbound calls.
Outbound Calls – These are calls usually done by an agent on behalf of the company or a client.
Outbound calls are normally priced according to this three structures: ( Hourly, Commission, Hourly and Commission)
Hourly – Usual call center rates for campaigns that include outbound sales, lead generation, and technical support. One factor that is being considered on these rates is the location of the company. If the company was put up on Asian countries like Philippines and India where the labor is much lesser compare to others. The rate usually ranges from $10-$15. While in the U.S the rate ranges from $22-$28.
Commission – These services are usually used for lead generation or sales applications where both parties are able to benefit. The amount of the commission still depends on a certain situation.
Location
We must consider also that one of the factors that can affect the call center pricing is the location.
Wherever the centers are located, it will still have a huge influence in terms of the cost.
These are the locations where centers are usually put up and their corresponding rates.
U.S.A ($22-$35/hour)
Canada ($22-$35/hour)
Western Europe ($40/hour)
Eastern Europe ($12-$25/hour)
Australia ($35-$55/hour)
Latin America ($8-$18/hour)
Asia/Philippines ($8-$14/hour)
India/Pakistan ($6-$12/hour)
Africa/Middle East ($15-$20/hour)
Consider the hours of an agent
The rate is calculated based on every hour that the agent works on a certain project. The client must only pay for the the agent's working time and not including break time, waiting time and pieces of training made. The total rate still depends on the performance of the agent on what tasked was given.
Comparison Chart for Calculating Call Center Cost
Agent
In House Call Center
Outsourced Call Center
Productive Agent Time
100%
100%
Non Productive Agent Time:
Breaks
Coaching
Wait Time

100%
0%
Supervisor/Manager for Customer Service Agents
100%
Already included on agent's rate
Quality Assurance
100%
Already included on agent's rate
Infrastructure:
● Workdesk
● Telephony
● Facilities

100%
Already included on agent's rate
HR Support Including:
● Payroll
● Recruiting
● Benefits Management

100%
Already included on agent's rate
Now by looking on this information and analyzing them, you will have a better knowledge on how to start and what are the things to be considered. Expenses can be decreased and can also have an excellent product.
These are some of the factors that can affect the rates and services that usually being offered by call center companies.
Skills that call center agents have and how can they help the company.
How hard and complex the campaign is.
It also depends on the contract of the agent.
So before planning to put up some business like this or considering this plan to help out your company. Try first to consider all of these data presented so that business would run smoothly as what you expected.