What is a nonprofit organization? A nonprofit organization is a group that is organized through passion and purpose without making any profit. This organization can be a corporation, individual enterprise, partnership, unincorporated association, or a foundation. Starting this kind of organization would require a lot of hard work. At any point in your organization, there will be a lot of possible mistakes you can make.
Millions of nonprofit organizations are found in the United States but most fail to succeed, just like any small businesses. However, starting a nonprofit organization doesn't only require passion, it also requires money. So how much does it cost to start a nonprofit organization?
Average Cost to Start a Nonprofit Organization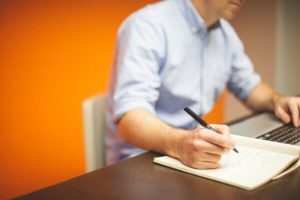 Starting your own nonprofit organization is the best way to help your community and those people who need it. However, the first thing you should do is to understand all the steps that are involved before you can start one. Making your nonprofit organization a successful one can take a lot of years and it will require a great willpower.
You must first have knowledge on both preparation fees and application fees before you can determine what is the total cost to start a nonprofit organization. You will also have to follow some steps in order for your nonprofit to become successful.
The first step you should do is research. You should find out if there are already organizations in your community that is doing the same work as your planned organization. If there are any same organization in your community, you might find getting a support hard.
You should also consider if a nonprofit organization is a right thing to do. This kind of organization should be operated exclusively for exempt purposes, as what have mentioned in Internal Revenue Code, section 501(c)(3). This means that a nonprofit organization isn't right for you if your purpose for starting it is to earn money.
The next step you should do is to build a solid groundwork. The first thing to do in this step is to draft your mission statement. Your mission statement should tell what is the purpose of your organization, what particular groups it will serve, and how these groups will be served. Next thing you do after making a mission statement is to write your business plan. This business plan will specifically define how the organization expects to achieve its mission. Grant Space can help you on how to make a business plan for your nonprofit organization. What should be included in your business plan?
Executive summary – Executive summary is a brief outline of your whole business plan.
Organizational Structure – This should describe the full organization of your nonprofit.
Programs or Services, Products – This should include a list that describes what items you will make or deliver, and what programs and services you plan to offer.
Marketing Plan – This should describe the populations you want to serve.
Operational Plan – This should describe how you will maintain your operation.
Financial Plan – This should describe the financial status of your organization, the sources of income, and the needs for financing.
After writing your business plan, you should now develop your board. The board will consist of people doing different roles and responsibilities. The board will change as your nonprofit organization improves. Recruiting is one important step in developing your board.
The third step in making your nonprofit organization is to incorporate it. This can help your nonprofit to have authority to the nonprofit's services and programs. The cost of incorporating greatly depends on what state you are in. Small Biz Trends has a list of the cost of incorporating by the state.
The fourth step is where you will know how much does it cost to start a nonprofit organization. This step consists of filing a 501(C)(3) tax-exempt status. The fee for filing can run around $400 up to $850. This depends if your annual gross receipts reach more than $10,000 per year for 4 years.
It is best that you file your nonprofit status 27 months after your organization got incorporated. Upon filing, you will receive a letter either approving your application, requesting more information about it, or the worst, rejecting it.
Starting a nonprofit organization will also need to file Form 1023. The cost of filing this form may run around $750. However, the price can be reduced up to $400 if you don't assume your revenue to reach more than $40,000.
Mistakes that You Should Avoid
As what we have mentioned above, there will be mistakes that you might possibly make. To avoid this, here are some major mistakes that other nonprofit organizations did that made them fail miserably.
Not enough research and planning. This is the most common mistake that nonprofit organization makes during their startup. Because many of these organizations have a sole purpose of doing good and helping others, a lot of them tend to forget that a nonprofit organization is a type of business. And every good entrepreneur knows that every business requires a business plan before starting up.
Not enough knowledge, especially in financial aspects. A lot of organizers do not think in advance what is the cost to start a nonprofit organization. Most of them also don't have any idea where to get financial support.
A lot of nonprofit organization founders tend to think that starting a nonprofit is a very easy task. However, starting a nonprofit is a very difficult and complex job. The process of making one requires a lot of steps. And all of these steps also consist of another sub-steps. Unfortunately, having a lot of passion is not enough to make your nonprofit organization successful and a lot of organizers seem to not know that.
Building a non-effective board. Your board plays a very great role in maintaining your nonprofit organization. Putting together a board that is not active will surely destroy your new nonprofit. You should recruit board members, especially your first board members, people that have a lot of resources, contacts to other people, and have high influence. Also, they should join your nonprofit organization at will and believe in your mission.