A website is a vital place where different web pages found in the World Wide Web, also known as WWW, are found. A website can be accessed when you visit its homepage with the use of a browser. Today, websites are now very useful in many aspects, from creating your own blog up to advertising your own business.
Running a website really offers an endless array of opportunity. However, creating a website may cost you money, especially if you want to have a most efficient website. You might even need to hire a web designer to make one for you. So first thing's first, how much does it cost to start a website?
Average Website Creation Cost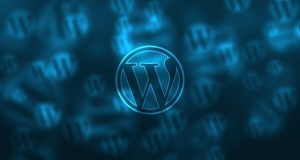 There are various factors that can affect your total website creation cost. One of these factors is hiring a web designer. These designers and developers really get paid a lot of money, which makes you cost more. Some of them won't even accept your offer unless you pay them thousands of dollars. However, hiring a professional is still a good option, especially if you only have a little time for yourself or you have no idea how to make one. They are also good if you want to make your website a fully customized one.
Hiring a professional to make a website for you using premade templates can cost around $50 or more. On the other hand, the cost to start a website that is fully customized by a professional can run around $10,000 or more.
If you have a lot of free time and you have knowledge about coding or web designing, then you can make your own website. The price can range from free up to $200 per year.  WordPress is the most famous web creating site.
Cost Breakdown
Now that you have an idea on how much does it cost to start a website, you should know what the parts that make up the overall cost are. Here is the breakdown list.
Name of your Domain. This is the most important part in creating a website. You will need to buy your own domain name. You can never start your own website if you don't have your own domain name. A domain name must be unique, so you will have to choose one that doesn't have any match. There are a lot of websites that can help you find available domain names. The cost of a domain depends on its availability.

.Com domains are the most popular type and you can buy it from domain registrars. This type of domain is cheap, running from $10 up to $12 for the initial cost. Annual renewal can either be cheaper or more expensive than the initial price.
Top level domains are another type of domains. This includes .org, .info, and .net. There are also newer types of domains which are specified on what your website is such as .photography, .agency, or .guru. These types of domains are much more expensive than .com. Prices can run around $27.99 initial and $39 yearly renewal up to $49.99 initial and $99.99 yearly renewal.
There are also other domains that are sold by people who stop using it. You can either buy it personally or online such as eBay. However, it is much better to buy it directly from the seller so you can negotiate with the price and ask if you can make a deal. For sale domains may cost you less than $100 up to $1000, depending on the name of the domain.

Web hosting is another part of the total website creation cost The fee for web hosting is a monthly fee that you will pay to the web host. Paying a year in advance can sometimes make the web host give you a discount. The cost for web hosting starts around $10 per month. And that is on a shared hosting (you will have to share a server with other websites). Shared hosting is good if your website has less traffic. On the other hand, if your website has a heavy traffic, then you should avail a focused hosting. Focused hosting can cost around $19 up to $400, depending on the services you want to have (security, speed enhancement, or backups).
The next factor on the list is the software. The software that you will need depends on what kind of website you are planning to start. There is a lot of free software available if you're only making a simple website such as a blog. There is also software called Content Management System. This kind of software is a program that you can install directly to your website and lets you manage your website with just the use of your browser. You will not need to install any web editor applications to your computer. This kind of software is usually free of charge.
On the other hand, if you have a lot of money, there is a lot of available software that you can purchase. A lot of professional web creators recommend Dreamweaver CS6 that costs around $400. However, the price is a one-time cost. The newer versions of this software require monthly payment though.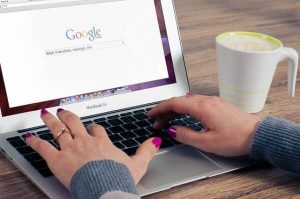 The last factor that can affect the total cost of your website is advertising. However, this is only applicable if your website is business related. There are two ways to advertise your website – Traditional and Modern. In traditional, you will advertise it through physical means such as newspapers, magazines, and flyers. While the modern way of advertising requires technology such as TV and other websites. Traditional advertising cost greatly depends on one location to another.
On the other hand, web advertising has a lot of forms. The best example is to advertise your website through another website. You can do this by contacting the owner of the website. Rates for web advertising vary from one website to another. The more popular the website you want to get advertised, the higher the fee for advertising.