Think a European vacation is costly? Then maybe going to Germany would change your mind. The place is quite more affordable compared to other countries in the Euro-zone. You would be able to treat yourself to lots of sausages and infinite beer. Plus you could enjoy the country's picturesque castles and other captivating sights for lower prices!
Gearing up to visit the country after hearing it's affordable? Then read this guide on how much does it cost to go Germany to get you started.
Cost Considerations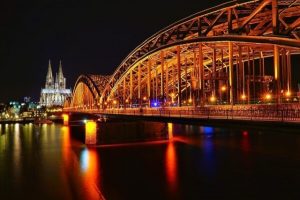 According to USA Today, some of the factors you have to consider for calculating the trip to Germany cost include:
Time of the year
Accommodation
Places to visit in Germany
Activities and attractions
You could expect lower airfares and accommodation costs during the off-season which is from November to March. Consider these months if you don't want to spend too much on your vacation.
The place you choose to visit would also affect the trip to Germany cost. For instance, a vacation in Munich is known to be more expensive than in Berlin.
Cost Breakdown
Know how much is the Germany vacation cost through the following samples of airfares, as well as accommodation, food, and transportation prices in the country.
Airfare
Airfares to Germany could go as high as about $5,000. Fortunately, websites like Cheapflights.com lets you score low-priced tickets. An initial search in their site would give you the following deals:
                New York to Munich: $433 to $3,251
                Chicago to Frankfurt: $589 to $3,208
                Houston to Frankfurt: $864 to $2,760
                Los Angeles to Frankfurt: $483 to $3,255
                Boston to Frankfurt: $442 to $3,209
                Dallas to Frankfurt: $900 to $2,737
You could also look for round-trip promos at Kayak.com. Prices in the website could cost as low as $380!
Peak and Low Flight Prices
Crowds are densest in Germany during the peak summer season from July to August. Thus, expect prices of flights to also climb in the said months.
Shoulder season, when prices are lower and crowds fewer, include the months of May, June, September, and the first part of October. However, the last month could be considered a peak season due to the Oktoberfest in Munich. Over six million make their way to the fest every year!
Off season, on the other hand, runs from November to March with the exception of a holiday peak in December and New Year's Eve.
Saving on Airfare
The number one most effective way to spend less on airfare is booking in advance. Three months ahead of your departure date is ideal. If it's possible, schedule your flight on a Tuesday or Wednesday as it's cheaper to fly during the said days.
You could also save money by opting to travel with multiple airlines.
Accommodations in Germany
Accommodations in the country are generally affordable except during the Oktoberfest and peak summer season. There are types that would fit any budget from hostel to luxury hotels. Here are some prices to help you choose:
Mid-range hotel:  $90 to $135 (double room)
Hostel: $45 to $70 (double room)
Dorm: Under $35
Private room in a local's house: $16 to $35
Fancy loft apartment: $165+
Camping could save you more money. A tent per night could cost $16 to $25 or even free in some areas. If you're more into luxurious accommodations, prepare to spend as much as $275 and more for a night's stay at a German castle.
Food Costs in Germany
Getting stuffed in Germany is generally affordable. The cheapest treats you could try are street foods that only cost under $6. On the other hand, traditional dishes like Bratwurst, Kartoffelsalat, and hot pork sausage average around $3 to $6.
Here is a list to give you an idea of the costs of meals in Berlin:
                Budget breakfast: $3 to $8
                Budget lunch: $5 to $12
                Budget dinner: $8 to $17
The averages in Munich, on the other hand, are:
                Budget breakfast: $5 to $8
                Budget lunch: $6 to $12
                Budget dinner: $8 to $17
Drinks
Despite its popularity, drinking beer in Germany is inexpensive. For instance, a 0.5-liter beer costs $4 while a pint costs $5. Some other prices include:
                2 pints of beer: $10
                Gluhwein: $5
                Jagermeister/whiskey: $3
                Hot chocolate: $4
                Hot chocolate with spirit: $6
                Gluhwein with spirit: $7
                Hot red wine: $7
                Cappuccino: $3
Oktoberfest 2017
The first thing to come to mind when you talk about Oktoberfest is flowing beer. After all, the fest yields millions of liters of liquid gold consumed by attendees each year!
According to the Oktoberfest official website, a "mass" or one liter of beer would cost you more or less $11 this year. In local currency, that's about €9.70 to €10.10.
The fest would start on September 16 and would last until October 3. Beer serving would begin at 10 am and end at 10:30 pm during weekdays and 9 am to 10:30 pm on weekends and holidays.
Aside from non-stop beer, you could also enter tents free-of-charge and even without a reservation. Just remember to come early as the venues could fill up quickly due to the big crowd.
Local Transportation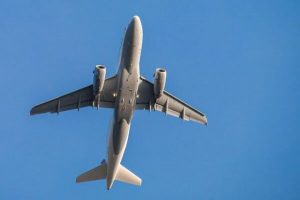 Getting around Germany is fairly easy especially if you would take the train. Rail systems include the S-Bahn, U-Bahn (subway), and trams. Payment is also convenient as you could use your S-Bahn ticket for a ride on a streetcar or bus.
For an idea of the costs, here are S-Bahn ticket prices in Berlin:
One-way: $1.85-3.05 for Tariff AB, $2.72-$3.70 for Tariff ABC
Short-distance: $1.42 to $1.85
1-day ticket: $5.12 to $7.63
7-day ticket: $32.68
Group day ticket: $21.68 for Tariff AB
Remember to validate your ticket by stamping them at the yellow or red boxes seen on train platforms. Boarding with an unstamped ticket means a penalty of about $45 to $65 (if the inspector finds out).
Attractions in Germany
Germany is also budget-friendly when it comes to its top sights. For instance, tickets for attractions in Berlin would only make you about $26 poorer at the maximum. Some entrance fees may even cost only as low as $8!
Some of the attractions with affordable entrance fees in Berlin include:
                AquaDom and Sea Life: $18 per person
                Berlin Dungeon: $22 per person
                LEGOLAND Discovery Center: $19 per person
                Olympic Stadium: $12 per person
Panorama Point: $8 per person
THE GATE Berlin: $7 per person
TV Tower: $22 per person
German Castles
If you want to relive the medieval era, enter castles dotting the country. The most popular are the Neuschwanstein Castle and the Hohenschwangau Castle in Hohenschwangau Town. Admission to each cost around $14 plus a fee of about $2 for advanced reservation.
Guided tours in the area cost about $40 and up. Package tours are available and opting for one would help you appreciate the place more.
The Black Forest
Despite its seemingly unwelcoming name, the mountainous region in Southwest Germany is renowned for its sights and spas. It's a top destination for the holidays!
The Black Forest offers the SchwarzwaldCard. This card would grant you free admission to over 140 attractions in the region for three days. The costs are as follows:
                Children (0-3 years old): Free
                Children (4-11 years old): $32, $62.40 including one day in the Europa-Park
                Adults (12 and older): $43.24, $75 including one day in the Europa-Park
                Families (2 adults + 3 children up to 17): $130.28, $261 including one day in the Europa-Park
Activities in Germany
You would never run out of things to do in Germany. Here are some activities you might want to consider while in the country.
Watching the Bundesliga
If you're visiting between August and May, head to the stadiums to watch a German football game. A cheap seat would cost you $11 to $16.42 while the best seat prices around $55. You could buy your tickets at the gates, from ticket shops, or online.
Walking and Hiking
You can find many trails for short strolls, distance walking, and hiking in Germany. If you prefer to look at scenic sights while moving along, take the 112km Malerweg trail or the 168km Rennsteig.
Hiking, on the other hand, is popular in the Harz, Black Forest, and the Bavarian Alps. Accommodation for hikers is widely available along trails in the country.
Skiing
Active travelers could engage in winter sports in the Bavarian Alps. First-class facilities are common in the place at a fair price. The rental fee for a set of boots, poles, and ski (or snowboard) costs about $22 per day. You could also avail of a one-day lift pass for around $27 to $33.
Calculating the Germany Vacation Cost
How much does it cost to go to Germany? Most travelers would likely spend around $110 per day in a typical vacation in the country. Including the airfare, the price would be about $1,170 to $3,770 for a week-long stay. This price does not yet include sightseeing and other activities.
Additional Costs
Some of the expenses you should add on the Germany vacation cost include:
Gifts for couch surfers (if you're couch surfing)
Utilities like payphones
Small purchases (think about detergent soaps)
Gas and toll fees (if you're renting a car)