A bartender is a person who mixes and serves alcoholic drinks at a bar or a restaurant and even in a catering service. People who are aspiring to become a bartender are required to have a high social skill and friendly personality since their work involves talking to a lot of different people. However, there are still different works for a bartender, aside from serving drinks. There are a lot of people who are interested in becoming a bartender and the first question they usually ask is how much does bartending school cost?
Average Bartending School Fee
There are a lot of different opinions regarding the pros and cons of attending a bartending school. And these opinions vary on a different person. You should pursue what you really like and don't let other people be a hindrance for you.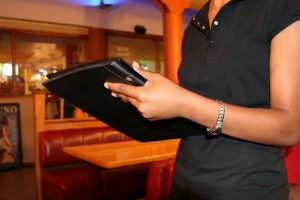 Attending in a bartending school can cost not more than $600 and it usually takes 1 week up to 2 weeks.
Pacific Coast Bartending School located in Santa Barbara has a bartending school fee of $600 for a two-week course. This is the high-end scale of the cost.
Academy of Professional Bartending found in Westchester, New York charges $295 for a 40-hour course. This is the low-end scale of the cost.
There is also cheap bartending school fee offered by some programs. An example to this is Vermont Bartending School. This school charges $149 for a 2-day, 10-hour course.
There are also available online courses that cost around $35 up to $200 or more. Always be careful whenever you avail online courses for they might be a fraud, especially the cheap ones. Do not spend your money on courses that will only let you watch how-to videos as part of the training.
Extra Cost
After knowing how much does bartending school cost, the next thing you should also know are the extra materials needed that can add up to the total expense. Some of these materials are books. However, some schools include these materials in the tuition fee.
Inclusions
Now that you know how much does bartending school cost and its additional expenses, you should also know what are its inclusions when you enroll one.
Enrolling in a bartending school means you will be trained on how to mix alcoholic beverages. The school should also cover topics about basic drinks, techniques on how to mix, shots, and blended drinks. Information on how to tap and pour a beer and wine are also included as well as information about liquor laws and managing drunk customers.
Bartending programs help you to improve your drink mixing and customer serving speed.
State certified bartending schools might allow refunds on your partial tuition whenever you withdraw. You can visit State Departments of Higher Education sites like New York State to have the list of certified bartending schools.
There are also bartending programs that take longer than 2 weeks. These programs usually include table servicing, information about advance drinks, tricks in flair bartending, and a lot more information. These programs sometimes let their students go into a real bar to temporarily replace the bartender or help in the bar's bartending services.
Advantage in Enrolling in a Bartending School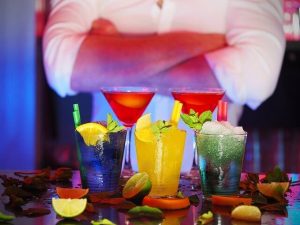 One advantage that you will get whenever you enroll in a bartending school is that with its total cost, you can attend the class as long as you need to. You can attend it until you can master the course without spending additional money on the tuition fee.
Another advantage of a bartending school is its flexible schedule. This can help some students who are working to learn the science and art of bartending without quitting their job. An example to this is a waiter who works in the afternoon up to the evening can attend classes during morning On the other hand; people who are working on daytime can attend night classes. The money needed for the tuition fee and other expenses such as food, transportation, and rent is not a big problem because of this advantage.
Is Attending to a Bartending School Worth It?
Bartending School is the best way to get into bartending if you have a little knowledge about bar tools, drinks, and liquors. On the other hand, Bartending School might give you a lot of new knowledge if you already know much about mixing cocktails and beverages.
You will surely not whine about the money that you spent on training in a bartending school if you successfully complete it and immediately find a good job.