Weddings should all be wonderful celebrations. That is why most people want it to be very memorable as much as possible, not only for them but also for their guests. There are a lot of different wedding gimmicks that are now getting popular. One of these gimmicks is a destination wedding.
What is a destination wedding? It is a type of wedding celebration where the bride and the groom, together with their guests, travel to an ideal location where the wedding ceremony, reception, and even the honeymoon are held. But how much does destination wedding cost?
Cost of Destination Wedding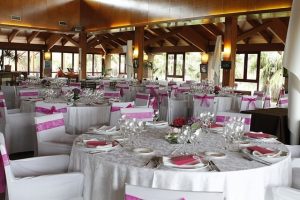 Destination weddings are now getting famous. It is said that around 15% of weddings today are done as a destination weddings. And there are a lot of essentials that you need to consider whenever you are planning to have a destination wedding. And one of those essentials is the cost. However, destination weddings can be less expensive than traditional ones because they are usually smaller.
The cost of a destination wedding is an important factor whenever you and your partner decide whether to have it or just have a traditional wedding. You will also have to consider the money you will have to spend for your guests. However, it is up to you and your partner to decide whether you will pay for the accommodation and travel costs for the guests or let them pay on their own.
The next thing you should also decide is the location of the destination wedding, whether it is domestic or international. A domestic destination wedding can cost more than an international destination wedding. Why? Because there are much more guests you can invite on a domestic than on an international destination wedding. The farther the location of the wedding is, the lesser the guests who will attend. Domestic destination weddings can cost an average of around $28,000. On the other hand, destination wedding cost for international can run around $26,000.
Traveling to another location means you will have to consider the expenses of the travel. And of course, the cost of traveling depends whether you do it in domestic or international locations. The average international travel expenses can run around $1,400 and $500 for domestic. And that is only for you and your partner. Depending on your wedding budget, you can at least contribute to the travel and accommodation expenses of 10 of your guests. Total expenses for the travel and accommodation can run around $2,400 per guest for domestic and $3,800 per guest for international. This can really add up to the total cost of a destination wedding.
Planning for your destination wedding can be a headache. Luckily, there are a lot of wedding packages that are now offered with pre-selected works to make the arrangements for your wedding easy. Destination.weddings.com has a lot of wedding packages offered at different locations. There are also a lot of professional wedding planners that you can hire to do the entire planning. It is recommended that you hire a professional wedding planner who lives near the location of your destination wedding.
Benefits of Destination Wedding
All of us want to celebrate a very memorable occasion at a place where we love. This is the biggest advantage of a destination wedding, aside from it is less cheap than traditional weddings. It lets you and your loved one celebrate one of the most important events in your life on your dream location for hours or days together with your close friends and family.
Everybody knows how stressful and tiring it is to plan a wedding. Destination wedding also gives relaxation to you and your partner since there is already a lot of wedding package that is available.
Planning a Destination Wedding
Professionals recommend that you plan your destination wedding 9 up to 15 months before the actual date. This is to ensure that you and your guests can prepare enough budgets for the expenses. However, there are still successful destination weddings that were planned for only a few months or days.
In advance, you should make preparations to avoid any hassle during the event time:
Don't forget to bring your passport. Also, have a photocopy of your passport and leave it to a person whom you trust that is not going to your wedding. There are some cases where passports get lost during the wedding event.
Remind your guests if they have current vaccinations.
Don't forget to bring all your medicines.
Professionals recommend that you and your guests don't bring with you any unnecessary items.
Legal Requirements
Legal requirements for weddings differ from one location to another. However, the most common requirements are ID's such as passports or birth certificates and your marriage license application.
Popular Resorts
Now that you have an idea on how much does destination wedding cost, you will now have to choose the place where your wedding will be held. There are a lot of popular places where you can have your destination wedding. And the most popular ones are beaches.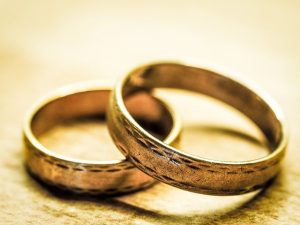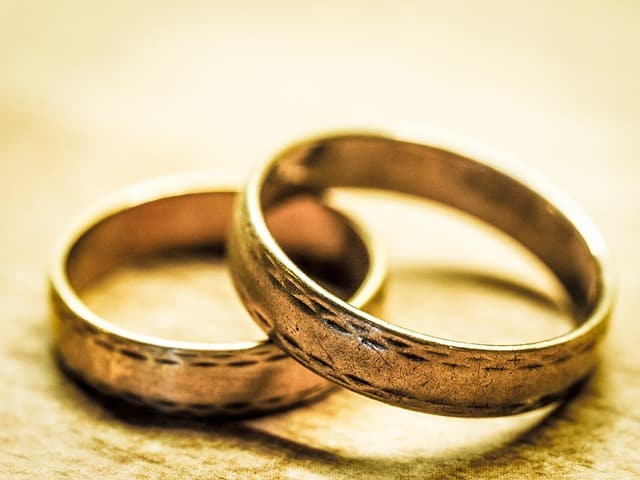 Sandals in the Caribbean. This place is famous for destination weddings. It offers options to couples if they want to design the wedding themselves or to avail pre-designed themes. The average price range of these wedding theme packages usually runs around $2,000 up to $3,000. You can visit Sandals' official website to get more information.
Treasure Island in Las Vegas, Nevada. This is also one of the most famous wedding destinations. Packages in Treasure Island range from $800 up to $2,000. You will get to choose between three options on the venue in Treasure Island – Poolside, Song Ship, or the traditional Chapel. They also offer other services such as photography and video.
Turtle Bay Resort in Oahu, Hawaii. This resort is said to belong on the top ten honeymoon hotels in Hawaii. This resort also offers wedding packages that already includes the fees of the hotel rooms which start from $11,000. This package also includes the ceremony, bride's hair and makeup, photography, and even the limousine.