Do you want to offer your customers regionalized burgers and hometown craft beer? If you want a franchise, look no further than Smashburger!
With its more than 340 restaurants scattered in 36 US states, Smashburger continues to seep into the American consciousness. Its steady popularity is what makes it a good investment. After all, you are sure to gain patrons!
Of course, running one of the company's restaurants requires lots of money. That said, just how much does a Smashburger franchise cost?
Average Smashburger Franchise Cost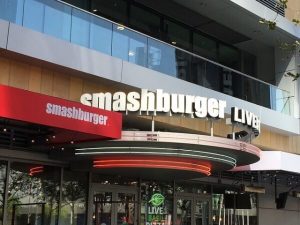 How much money do you need to cover the Smashburger franchise cost? According to the company's official website, you should have a minimum of $1.5 million in net worth and $500,000 in liquid assets.
Some of the expenses that make up the Smashburger franchise startup fee include:
Initial franchise fee
Site development/leasehold improvement
Equipment and furniture
Marketing
Miscellaneous fees
Initial Smashburger Franchise Startup Fee
According to Franchise Direct, the initial Smashburger franchise fee costs $35,000 to $40,000. The said payment would grant you license to operate under the company's name.
Note that the said fee applies to a franchise for a single restaurant. If you want to run multiple stores, Smashburger also offers a multi-unit development agreement. The fee for the said term is about $20,000 to $480,000. The exact cost depends on the additional number of units you want to run.
Site Development and Leasehold Improvement
Smashburger offers assistance on the following:
Real estate
Site strategy
Lease approval
However, the company itself does not offer direct or indirect financing. Smashburger also clarifies that it would not give a guarantee to your promissory notes, mortgages, leases, or other obligations related to the location expenses.
As for the costs, the price of a leasehold improvement runs about $260,000 to more than $600,000. Three months of rent, on the other hand, is about $11,000 to $70,000.
Equipment and Furniture
Smashburger is well-known for its use of specialized "smashers". With the said tool, the restaurant employs an "archaic technique on modern equipment." Ironically, the method could produce quality hamburgers in less than 3 minutes, faster than other burger chains.
The average cost of equipment plus furniture for a Smashburger franchise prices around $140,000 to over $170,000. The company may also assist you on the restaurant furnishings, but not financially.
Marketing
You could advertise your store by paying some fees to Smashburger. The marketing expenses include:
Marketing fund: 2.25% to 4% of gross sales
Local advertising cooperative: Up to 3% of gross sales
There might also be a website maintenance fee of $50 per month. As of 2016, the franchisor does not yet implement the said fee.
Other Initial Investment Costs
Aside from the location and equipment, your initial investment should also include:
Development services fee: $25,000
Signage: $7,050 to $29,000
POS system and IT: $25,000 to $35,000
Security deposit and business licenses: $1,200 to over $34,000
Opening inventory and supplies: $15,000 to $20,000
Advertising for grand opening: $10,000
Insurance premium: $10,000 to $20,000
Liquor licensing: $1,250 to $10,755
Miscellaneous opening costs: $500 to $5,000
Considering all expenses, your initial investment should price about $590,000 to over $1.2 million for a single Smashburger franchise.
Training Expenses
As part of its franchise assistance, the company would also provide you with necessary training. The program would last for approximately 4 weeks and would take place in Denver, Colorado (the franchisor's principal office).
After that, you would also undergo an on-site training at your restaurant before the franchise opening.
According to Franchise Direct, the training expenses average about $55,000 to $138,000.
Pre-opening Expenses
To ensure that you'd have a successful launching, the company also provides a Grand Opening training. The program is free for your first and second restaurant. Direct costs would apply to subsequent units.
You might also pay for inspection and audit. The cost of these averages from $1,000 to $15,000. Another pre-opening expense is the product or supplier testing that could reach up to $250.
Other expenses include:
Additional training: $250
Recruiting fee: 200% of the annual salary of the person you recruited
Insurance: $5,000 to $15,000
Miscellaneous fees
Aside from the Smashburger franchise startup fee, these are miscellaneous expenses you should prepare for:
Royalty fee: 5.5% of gross sales
Transfer fee (franchise agreement): $15,000
Transfer fee (multi-unit development agreement): $25,000 + applicable goods and service taxes
Transfer expense (multi-unit development agreement): Up to $3,000 + disbursements and applicable taxes
Requirements to Become a Smashburger Franchisee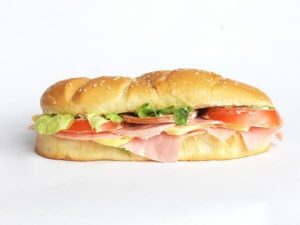 Not everyone could venture into the Smashburger business. For one, you have to invest in the franchise more than a million dollars. You can't just produce that much money in an instant. Acquiring a financial backing, after all, is a long and stringent process.
Aside from financing, you should have the following qualifications:
Proven record of success in the restaurant industry
Has enthusiasm, drive, and passion for the business
Five years of multi-unit restaurant management experience
Experience in operating a minimum of 10 business units
Experience in real estate and trade area in development territory
Willingness to build a dedicated Smashburger team
Ability to obtain a liquor license (if applicable)
Note that some states have regulations for the offer and sale of franchises. These include California, Hawaii, Minnesota, New York, and Washington, to name a few.
If you're a resident of one of such states, the company would not offer you a franchise until they have complied with pre-sale registration and disclosure requirements under your jurisdiction.
Steps in Owning a Smashburger Franchise
Once you have both finances and qualifications, how would you buy a franchise? Smashburger requires you to fill out an online inquiry form. The form should include your personal information and the location you're interested in.
After submitting, you would receive a call from the Smashburger franchise team. If you are qualified, you would submit an application for franchising.
The next processes would involve reviewing the disclosure document, preliminary approval on territory and development, and attending a Discovery Day in Denver. If everything proceeds without problems, you'd receive the final approval and would be awarded the franchise.
Good luck on your future Smashburger business!