Sports cars are not typically cheap items that you can buy every day. It's a luxury commodity, and not everyone is financially capable of buying one. Although you can purchase such type of vehicle for as low as $10,000, it's still a big investment that needs protection.
This refers to the sports car insurance, which comes in handy when the vehicle incurs losses due to accidents, engine trouble, or other inevitable circumstances. This indemnity will help in covering the expenses for the necessary repairs.
Cost of a Sports Car Insurance
A sports car insurance is one of the most important things a sports car owner needs to secure. But considering that it's a form of service, this indemnity comes with a price. In that regard, how much does a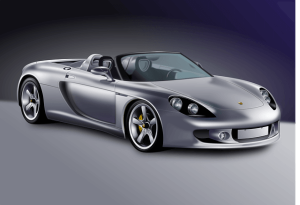 sports car insurance cost these days?
Since sports cars usually cost higher than conventional types of vehicles, insuring the former is also more expensive than the latter – consider the repair costs alone. In fact, the estimated sports car insurance rates can range from $1,200 to $2,200 per year, while the estimated premiums of a car insurance run from $570 to $1,260 per year. Without a doubt, there is a great difference between the figures of the two types of insurance.
However, there are many factors that affect the rates, including the car's make, model, and year, as well as your location. There are cases when the insurance of a conventional car is more expensive than that of a sports car in certain states. There are also some car models that have higher insurance costs than sports cars. But generally, expect to have a more costly sports car premium than a normal car indemnity. Here are average annual insurance costs of some sports car.
1981 Corvette 350 V8 $1,260
2008 Toyota Camry LE V6 $2,052
2008 Corvette 454 V8 $2,184
2015 Porsche 911 $2,043
And according to New York State Insurance Department via Car Insurance Comparison, the following sports cars are so expensive to insure:
Acura NSX BMW 21
BMW 21
Chevy Corvette Dodge Charger
Dodge Charger
Ferrari GMC Typhoon
Honda Civic Del Sol SI Isuzu Amigo
Isuzu Amigo
Jaguar XJ-S Lotus
MaseratiNissan Roadster
Nissan Roadster
Porsche Oldsmobile Cutlass Calais Quad 4
Rolls Royce Suzuki Samurai
Suzuki Samurai
Toyota Landcruiser Volkswagen Corrado
Volkswagen Corrado
Yugo
Factors Affecting Sports Car Insurance Cost
As previously mentioned, there a number of factors that affect the rates of a sports car insurance, and most providers take these into consideration before finally giving you the price. Moving to more in-depth details, here are the factors that you should take note as provided by Answer Financial:
– Aside from its high-speed performance, what makes a sports car expensive is its parts. For example, you get into an accident while driving, and your sports car is totally in bad shape. If you wish to bring it back to its original form, then you may have to spend higher costs in looking for the right car parts. Unfortunately, it's going to be tough since most parts of sports car are usually limited in number.
– If a car has either a large engine or a high horsepower, then it runs much faster than other vehicles. If it runs fast, then the chances of getting into accidents are high. Insurance providers look into the driver's capabilities to handle a fast car. If they see that you are at risk of getting into accidents, then they will impose higher premiums on you. But if you drive a maximum of 4,000 miles per year, then companies may consider giving you lower fees.
– A lot of sports cars, especially older models, usually lack advanced safety features. An example is the 1969 Corvette, which was built without airbags, multi-point seat belts, crumple zones, and OnStar®. For those who are not aware, the OnStar® is a feature that contacts emergency services immediately after an accident. These components secure your safety while driving. However, sports cars without safety features may put you in danger, hence, the higher insurance premiums imposed by insurance agencies.
– Sports cars are expensive items, which make them more valuable targets of getting stolen than regular vehicles. As such, the insurance a sports car needs is more costly than other types of vehicles.
– Who is driving the sports car? You'll probably be asked this question. Younger drivers are at risk of getting into accidents, and insurance companies want to make sure everything is secured. And this means higher insurance rates to pay.
Ways to Have Lower Premiums
Evidently, sports car insurance rates are high-priced. But there are ways on how you can get lower premiums. These are the following:
– Install a car alarm. This reduces the possibilities of getting your sports car stolen.
– Have another car for everyday use. This decrease the miles you drive every year.
– Drive safely. This is the best way to avoid incurring large expenses.