Different people go through different phases in life, and sometimes, they react differently to these phases as some are overwhelmed by them. Some people are born with weak coping mechanisms with setbacks. Some develop them through series of major problems while others through certain illnesses.
Anxiety disorder is very much treatable but people tend to ignore early warning signs of anxiety and depression only to find out later on when they are on the brink of nervous breakdown. In fact, only about one-third of the people suffering from it tend to seek help and treatment.
It is very important to get the proper care for your mental health condition. And to get optimum recovery results, treatments from experts such as your physician, psychiatrist, or psychologist are essential.
But some people refuse treatments due to various reasons like denial and some think that it is just a phase that everyone goes through and will eventually heal on its own in time. While others consider how much does it cost to see a psychiatrist, since not all people have the means, whether for the cash treatments or the health insurance premiums, and some do not even have access to affordable mental health treatments.
Average Cost of Therapy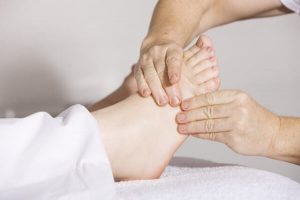 As far as counseling is concerned, there is no benchmark for the rates and you may find costs to have extremely wide range. The therapy cost may range from as little as $5 up to $300 per session, depending on several factors. But the average therapist cost is about $75 to $150.
It may also be significant to know the difference between a psychiatrist and a psychologist as there is a huge different in their rate. A psychiatrist is a medical doctor that can prescribe medications and order diagnostic procedures to patients, while a psychologist is limited to counseling and support the mental health patients.
Typical psychiatrist rate is around $500 for the initial assessment and $100 per hour for the succeeding consultations. But like most therapists, there is no standard going rates for these kinds of practitioners so it would be wise to look around for the best offers.
Online counseling ranges in from $25.00 to $125.00 per email exchange. The charge covers the consumed time of the therapist and any costs associated with ensuring safe online transaction. And to cope up with the advancement of technology, online counseling through webcam or video conferencing, telephone conversation and text chat are also available. These typically cost around $1.75 to $4.99 per minute or around $100 to $250 per hour.
Down To Earth Enterprises offers the following rates:
Free – Initial Consultation – 30 Minutes (call for details)
$150 – Individual Therapy – 45 Minutes
$200 – Individual Therapy – 60 Minutes
$250 – Individual Therapy – 90 Minutes
$250 – Family Therapy – 60 Minutes
$300 – Family Therapy – 90 Minutes
$50 – Group Therapy – 60 Minutes
$50 – Phone Consults, 15 Minutes
$50 – E-Mail Consults, 15 Minutes
$150 – Live On-Line Chat, 60 Minutes
$250 – Off Site Parent Coaching, Door to Door, 3-hour Minimum
$250 – Off Site Couples Coaching, Door to Door, 2-hour Minimum
$200 – Off Site Individual Coaching, Door to Door, 2-hour Minimum
$50 – Administrative Services (Letters, Forms, etc.) 15 minutes
Boston Evening Therapy Associates charge $155 per session that can still be willing to adjust based on circumstances.
Additional Costs
·         Prescription Drugs – once you are diagnosed with anxiety disorder or depression, you will be prescribed medication such as anti-depressants.
Books – your therapist might recommend some helpful materials like books that could improve your mindset.
Yoga sessions – you may also be suggested to attend yoga session as it has been thought to have a positive effect on anxiety and depression.
Factors Affecting Cost of Therapy
Insurance – depending on your health insurance policy, therapy sessions may or may not be covered. However, if your health care provider is to cover it, it may be limited to a few sessions only.
Therapist – rates of therapist vary depending on several factors like level of expertise, experience, and the level of education. Some of these therapists would be willing to give discounts to forego having to process insurance claims, so you can always negotiate.
Demand – how in demand therapist are in the community also factor in the cost.
Sliding scale – some therapists work on a sliding scale fee, which is a payment scheme intended to directly proportional to the level of income of the patient. But you may find it hard to locate a therapist to advertise this kind of scheme so you better inquire.
Location – as in any other type of costs, location plays a big factor in the cost of therapy sessions. Therapists tend to charge differently per state based on the prevailing rate in the area.
Shopping for Therapy
When looking for a therapist, you may find several options to choose from, ranging free to low-cost if you have limited financial capacity. Some of these include:
Local clinics and hospitals – community-based health facilities provide affordable health care to its residents. You can always check one of those in your area.
Community agencies – local mental health agencies provide therapy at a lower cost.
Interns – students who are still in training or mental health interns can provide therapy in a very minimal or even free as they gain experience towards licensure.
If you are employed, some companies provide free counseling for their employees, and to some extent, including family members. Inquire with your human resources department about this benefit as they are most of the time under strict confidentiality when it comes to mental health issues.
If you are a student, inquire with your school or university as some of them have insurance plans that cover therapy sessions for their students.
Some online therapies are also available for those people who are always on the go, those who have issues with their schedules, or those who are too ill to go out and travel. You may check out Psych Central for a schedule.
GoodTherapy.org and Network Therapy.com offer a therapist locator just by entering your city or zip code.
How to Save from Therapy Cost?
How much does it cost to see a psychiatrist? That's what worries most of the patients. Knowing how much we are possibly paying the therapist may sometimes affect our decision to push through with the counseling or not. But there are a number of ways to mitigate the therapist cost. Some of these are:
Coming in as a referral can do wonders in terms of cost as initial assessment can sometimes be free, and if you are lucky enough, the actual therapy sessions can be charged at a discount.
If you are employed, most likely that your employee group insurance covers mental health assistance. Ask the human resources of your company about this benefit. This typically needs a referral from your physician and is limited to several sessions per year to be able to be covered by your insurance.
Sometimes, the best person who can help you is yourself. If you are in a state of depression or on the brink of having a nervous breakdown, it never hurts to personally seek answers like buying a book that tackles how you can fight or prevent depression. You can also search online for websites that have those topics. Or better yet, attend yoga sessions. It helps to ease your mind.
You can lower your cost by reducing the number of sessions especially if you think you are showing signs of improvement or you can reduce the length of the remaining sessions if your therapist is charging per minute.
Most price tags are for the insurance coverage. Some therapist offer discounts to bypass the insurance process, which can be a hassle sometimes.
If you work around a budget, tell the therapist beforehand so he or she can see what can be done in your situation. Some therapists have free or pro bono slots so telling you financial limitations allow them to assess whether you can be accommodated in some of these free slots.
Always maximize your coverage. Unused freebies cannot be carried over to the following year and will be forfeited.
Group therapy generally costs less than individual therapy. You can join communities that have the same condition as you. Or create a social media group with members you can meet up and invite for a group session with your therapist. This method can get discounts most of the time.
Shop around. It helps to ask different therapists to ensure you get the best deal. And even if you think you found the cheapest and most reliable, it never hurts to still negotiate.
If you are a low-income earner, you may be qualified for Medicaid which covers mental health treatment. If you are a senior citizen 65 years or older, you may be eligible for Medicare.
There are available free or low-cost therapy like students in training and interns. They may have no experience yet professionally but they have already spent school years learning the theories about your condition so, in essence, there is basically no difference in the knowledge and application of what they have learned in school.