One of the most joyful moments every woman experiences in her lifetime is getting pregnant. She carries and witnesses her little one grow inside her tummy for nine months as she waits for the baby to come out and finally be in her arms. Apart from the fact that she is carrying her priceless treasure, it is exciting for every soon-to-be mother to know the gender of her child. Of course, there are those who opt not to know the gender to have the surprising factor. But It is even more exciting if she could see how her bundle of joy looks like. Fortunately, all pregnant women have the chance to see the images of their babies with the help of a 4D ultrasound. With this being said, how much does a 4D ultrasound cost nowadays?
Typically, the 3D 4D ultrasound cost for a single session ranges from $37 to $200, which may vary based on the needs of the mother and the duration of ultrasound. But if you plan on getting a package for convenience sake, then the price of 4D ultrasound package deal is around $200 to $289 or more. It already comes with free image and DVDs that contain video images of your baby. In addition, many 4D ultrasound providers are offering other items and services, which you can get at certain prices, so make sure to ask costs of 4D ultrasound first before getting them to avoid overspending.
Although ultrasounds are primarily done to check whether the growing fetus is healthy or not, health insurances do not cover the 3D 4D ultrasound cost, even when it is administered for medical purposes.
Cost of 4D Ultrasound at Certain Service Providers
How much does a 4D ultrasound cost at certain service providers? Most of the time, the price of 4D ultrasound is different from one area to another. Let us take a look at some costs of 4D ultrasound in specific locations.
Unique Ultrasound, which is based in the city of Temecula, California, offers several 3D/4D ultrasound packages at different prices, and sometimes, they come with special discounts. Its Gender Check and 3D/4D Peek package is the cheapest one at $55, but it can only be availed when the mother is between 14 to 20 weeks pregnant. The cost includes 5 to 10-minute 2D, 3D, and 4D ultrasound, 6 black and white images, gender check, and free diagnostic exam.
A Baby Visit in San Diego, California provides many 3D/4D ultrasound packages as well. Its cheapest 3D 4D ultrasound cost is $59, which is good for 14 to 40 weeks of pregnancy. It comes with 15-minute 3D and 4D ultrasound, five black and white images of the baby, a CD with colored 4D images, and gender determination.
Stork Vision, which has several branches in different states, only has two packages for 3D/4D ultrasound. The cheapest  price of 4D ultrasound is $130 that is ideal for pregnant mothers between 26 to 36 weeks. The session length is 30 minutes, and you can hear your baby's heartbeat and know its gender. You will also be given a free DVD of the entire ultrasound session. It also includes black and white photos, as well as, two colored laser prints.
How much does a 4D ultrasound cost? Apparently, some centers only provide one 3D/4D ultrasound called the Angel Baby Package, which expectant mothers can avail at a price of $299, but it has a sale price of $249. This package is recommended for pregnant women between 25 to 36 weeks. It has 15 to 20-minute 2D, 3D, and 4D ultrasound session and can tell you the baby's gender if desired.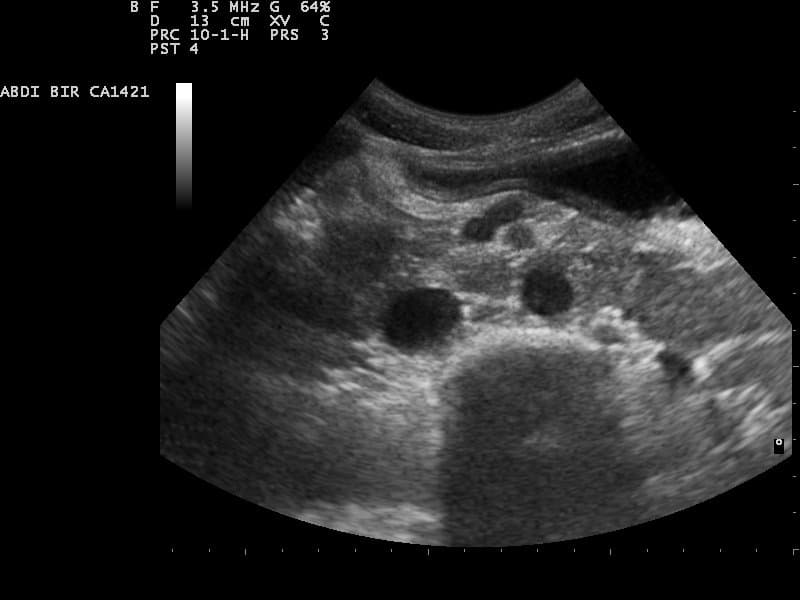 And best of all, you will be given, at least, eight 2D black and white photos of your unborn child, six 4×6-inch 3D colored images, nine wallet-size colored 3D photos for your family and friends, a CD that contains 3D colored photos, a DVD that has 4D colored ultrasound video accompanied by a sweet baby music, and a $40-worth of gift bag will be given to the expectant mother for free. With all these taking into account, the 3D 4D ultrasound cost of ACCUSCAN is definitely worth the price.
How Many Ultrasound Sessions do Expectant Mothers have to Undergo?
In certain cases, ultrasounds can already be done when the expectant mother is in her 10th week of pregnancy, which is the fetal period. This is necessary to determine whether the fetus is developing well or may be experiencing potential malformations.
But usually, the ultrasound is performed between the 11th and the 14th week of the woman's pregnancy. The second ultrasound session is scheduled when she reaches 18 to 23 weeks in her second trimester. The third session is going to be in her third trimester, which is between 28 and 33 weeks.
The three ultrasound sessions are highly recommended by most doctors so that they can see the development of the fetus and the maturity of the patient's placenta, as well as, determine the artery resistivity of the mother's uterine.