Looking for another shop that is on par with Starbucks? You might want to try 85 Degrees (85°C) Bakery Café. The store, which first made it big in Taiwan, offers a wide variety of treats, from brewed coffee to delectable cakes.
Due to its popularity, many are wondering if the company is open to offering franchises. If you're one of them, read on to know more about the sweets shop and how much the 85 Degrees Bakery franchise costs.
Cost of 85 Degrees Bakery Franchise
If you base it on what the company's official website has to say, you won't see any listed 85 Degrees Bakery franchise cost. In fact, it states there that all of its stores in the US are corporate-owned.
However, it is said that the company seems to be looking for franchise owners in the US but only on a territory basis. If you are allowed by 85 Degrees to apply, here are the reported costs you will need to allocate:
At least $750,000 in liquid assets.
A minimum net worth of $1.5 million.
Based on some information shared on several forums, the initial 85 Degrees Bakery franchise startup fee costs around $15,000.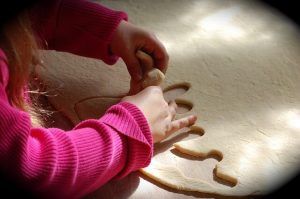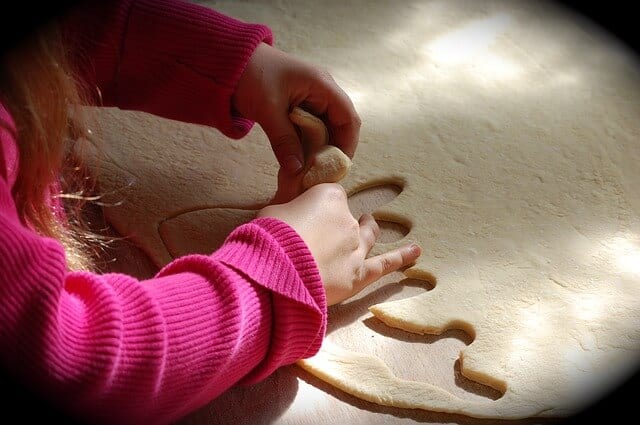 Note again that you will not see these details on the company's official website. In fact, these are accounts of those who have inside knowledge about or connections within the company, one way or another.
If you have a new business idea in mind, you could propose a partnership with 85°C. You may also send your inquiries to this email address: [email protected].
However, if you want to put up your own store in another country, the company is open to global licensing. More details will be discussed in the next section of this article.
The Application Process
As mentioned, the company is open for "global licensing". If you're looking to join 85 Degrees Bakery's global expansion, you should fill out the online form, which can be found on the company's website.
Similar to any franchise application, you would need to include the following:
Total assets
Total liabilities
Net worth
Vital information such as your company/business name
The processing time will be from 3 to 6 months. The exact length would depend on your background, licensed area, and the headquarters' deliberation. The company would inform you of the result via phone or email.
Essential Considerations
Obviously, before you can be able to venture into any food franchising business, you need to consider the following crucial elements in the store's foundation and operation:
Location
The 85°C Bakery Café draws quite a crowd. It is normal to see long lines of people waiting for their turn to enter the shop.
That said, your location should be spacious and easily accessible. Setting up a store could cost up to $1 million, depending on your area.
Also note that, aside from your customers, you would need to consider your employees. For instance, the 3,200-square-foot store in Sacramento could employ around 50 people.
Equipment
The 85°C Bakery Café is well-known for producing fresh-from-the-oven bread every two minutes. Aside from always being warm, the array of bread and pastries does not disappoint. Americans and Asians alike would enjoy the taste of the store's products!
The "Starbucks of Taiwan" is also a favorite nook for great coffee. One of its bestsellers is the Sea Salt Coffee, which tastes downright phenomenal.
Your 85°C Bakery Café unit should run on quality equipment to produce the food and drinks that the customers love. Aside from the 85°C Bakery franchise cost, you should invest in:
Ovens
Heated cabinets
Oven proofers
Refrigerators
Walk-in coolers
Racks and tables
Smallware like dough sheeters and mixers
Display cases
Espresso machines
Coffee brewers
The 85°C Bakery Café reserves the right to provide you with a list of equipment (and their corresponding costs). That is, once your company qualifies as a business partner.
Why 85°C Bakery Café?
Why would you opt for an 85°C Bakery Café business when there are more popular chains like Starbucks? Well, for one, the long line of people buying bread from the former speaks for itself.
What makes the bakery a hit among customers? Apparently, the quality of its products is not directly proportional to the prices. Meaning, you can buy fresh-from-the-oven bread without digging deep into your pocket. The same is true with the bakery's coffee and cake products.
This affordability is aligned with the philosophy of its founder, Mr. Cheng-Hsueh Wu. That is, to offer "5-star products that people can enjoy on a whim".
Since 2003, the company has expanded internationally, boasting over 900 stores worldwide.
Other reasons why you'd like to opt for an 85 Degrees franchise include:
High rate of customer turnover and revenue
Can survive the competitive market
Development of new products
Stable financial background
Over 60 types of

bread

and 40 types of cakes available for customers
High-grade coffee
High brand recognition in Taiwan, China, Hong Kong, USA, and Australia
Factors Affecting the Cost of Owning An 85°C Bakery
Remember that the cost of putting up an 85°C Bakery Café business varies based on the following:
Franchise fee
Location expenses
Equipment and

s

upplies
Training
Other opening costs
The initial investment cost would only be disclosed by the company if you are accepted as a franchise owner or business partner. For you to make it onto the list, be sure that you can comply with all the financial requirements.
Fortunately, would-be franchise owners could turn to financing companies for help. Most of these financiers offer assistance for startup costs, equipment, and inventory.
If you're new to the food retail business, don't fret, as you're sure to receive some training from the company. You would gain knowledge about the company through observing daily operations and management.
Frequently Asked Questions
If you're gearing toward setting up an 85°C Bakery Café, know the following facts:
The company does not yet have a system for accepting online orders and making deliveries.
Does it have catering services?
The shop does not offer catering services. Instead, party trays and tea travelers for any occasion are offered by the store.
Does it offer a wholesale price?
The shop does not offer items at wholesale cost. You could purchase it in bulk at retail cost, though.
Can you order cakes for different occasions?
The bakery only makes single-tier cakes. No wedding cakes are available.