Hearing "Africa" would automatically make you think of safaris. However, there is more to the continent than game viewing. Equally exciting activities in the region include tribal experiences, mountain climbing, and camel treks. Also, there are some beautiful beaches in the area!
Interested? Then you might ask "how much does it cost to go to Africa?"
Well, the trip to Africa cost is notoriously expensive especially if you don't have a budget plan. To help you with that, here's a rough guide on how much you would likely spend while in the region.
Cost Considerations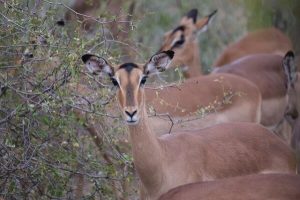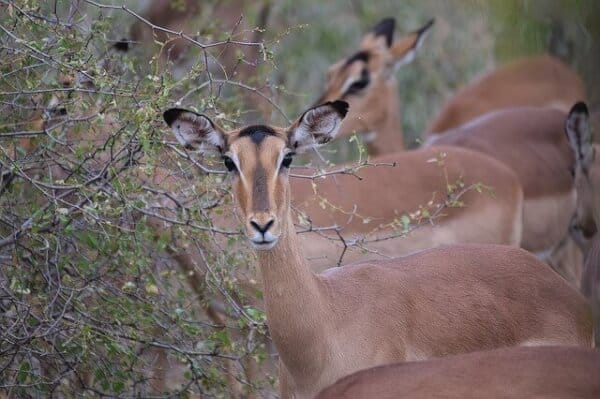 The trip to Africa cost depends on what you want to do on the continent. Safaris, in particular, would set you back thousands of dollars on accommodation and tours. Exploring a whole country, on the other hand, is much pricier because of expensive transportation.
Other factors that you should include in the Africa vacation cost include:
Number of travelers
Length of your stay
Time of the year
Number of countries to visit
Vaccination
Visa
Vaccinations
The Center for Disease Control recommends vaccinations for tourists going to Africa. Usual vaccines include those for:
Typhoid
Yellow fever
Hepatitis A and B
Rabies
Measles
Mumps and rubella
Influenza
Prices of vaccines vary depending on the state.
Visas
A lot of countries in Africa require US citizens to secure a tourist visa. Fees for obtaining one depend on your destination.
For instance, the current visa fee for Nigeria is $180. Djibouti, on the other hand, charges $60 to $120 depending on the length of your stay. To know about other costs, check out this list of countries requiring visa-entry for US citizens.
If you wish to travel visa-free, opt for a trip to Senegal, Lesotho, Rwanda, Malawi, Namibia, Botswana, or South Africa.
Peak Season
Peak season in Africa varies depending on where you are going and what you plan to do. If you prioritize wildlife viewing, the priciest time of the year for each area is:
December to March in West Africa
October to November in North Africa
February to April in North Africa (for desert safaris)
If you want to hit the beaches, the high season is from June to August in North Africa.
Shoulder and Low Season
If you're after the fine weather but you want to avoid big crowds, visit during the shoulder season. Mid-season in each area takes place during the following months:
November and April in West Africa
May and October in North Africa
August and September in South Africa
October and November in East Africa
As for the low season, the months are as follows:
May to October in most West African countries (rainy season)
June and July in South and East Africa
June to August in North Africa (many tour companies do not operate due to the extreme heat)
January to February in Indian Ocean islands
Cost Breakdown
Let's compute the major factors that would affect the Africa vacation cost. Your calculation should include expenses for airfare, accommodation, meals, local transportation, and activities in the region.
Airfare
You could score cheap flights to Africa by simply browsing online. For instance, Cheapflights.com has a list of low-priced round-trip tickets to the region starting from $595.
Here's a sample of flight deals from the said website:
New York to Cairo: $599 to $3,248
Chicago to Casablanca: $659 to $3,243
Houston to Addis Ababa: $799 to $2,449
Los Angeles to Cairo: $772 to $3,232
Boston to Casablanca: $595 to $3,225
Dallas to Nairobi: $821 to $2,150
To book flights, click a deal and choose among the promos offered by Cheapflights.com partners. Companies that offer discounted tickets include One Travel, CheapOair, and Smart Fares.
Accommodation
You could find a haven in Africa's guesthouses if you're a budget traveler. The said accommodation, called "backpackers", is the cheapest in the region (if you know where to look).
For an idea of the costs, here are prices of guesthouses near the Kruger National Park in South Africa:
Ga-Machete: $46 per unit
Hippo Hills: $345 per unit
Sparrow Guest House: $21 per person
LeoLapa: $460 per unit
Buffalo Brooke: $421 per unit
Backpackers are houses turned into lodges by their owners and usually have two or more rooms. Staying in one would allow you to mingle with both the locals and fellow travelers.
Safari Lodge
Safari lodges offer some of the best accommodations in Africa. But just like luxury hotels, this option could hurt your wallet.
For an idea, here are average costs:
Premier: $750 to $1,250 per person/night sharing (upmarket price could reach $1,750 to $2,500)
Deluxe: $600 to $850 per person/night sharing (upmarket price $1,00 to $1,500)
Value: $450 to $600 per person/night sharing (upmarket price $750 to $1,000)
The above average costs were curated by African Mecca Safaris. According to the site, these prices already include meals, park fees, and safari activities.
Food and Drinks
To help you plan your food budget, here are average costs of meals in Cape Town (South Africa):
Budget breakfast: $4 to $6
Budget lunch: $5 to $8
Budget dinner: $7 to $12
Many dishes in Africa, especially in South Africa, have meat and chicken as their bases. If you love eating fish, there are also a wide variety of affordable seafood in the region.
Maize is a key component of the South African diet. One of the most popular dishes among tourists is the Pap en vleis. This meal is basically a combination of barbecued meat and maize porridge beloved across the country.
As for drinks, a 0.5-liter beer in the supermarket in Cape Town costs $1.24. A bottle of red table wine of good quality, on the other hand, amounts to $5-6. Two liters of Coca-Cola prices $1.20.
Local Transportation
Prices of local transportation in the continent vary depending on the country you're in and what is available there. For instance, you could get around South Africa through riding taxis. Fares in Johannesburg normally start at $1.68 and $0.77 per additional kilometer. The one-hour waiting rate is $7.
If you prefer a bus ride, you could also avail of a hop-on/hop off pass from Baz Bus in South Africa. Prices of one-way and round-trip tickets are as follows:
Cape Town to Johannesburg: One-way $413 / Round-trip $620
Cape Town to Durban: $342 / $513
Cape Town to Port Elizabeth: $176 / $237
The mini bus is also ubiquitous in South Africa and is widely used by the locals. Riding one would give you a distinctive experience. However, be prepared for the risks including being squeezed by passengers and reckless drivers.
There are also few trains to get you around the country.
Attractions
The diversity of Africa offers many attractions and activities for tourists. Here are some sample prices to help you plan your itinerary.
Safaris
Safaris offer an authentic African experience. If you visit during the best times of the year, you could witness great migrations.
Some travel agencies offer a full package of the safari experience. Their prices include the flight to the safari and the return flight to the local airport plus everything in between.
Here are sample package costs of safaris in South Africa:
3 nights: $2,915 to $7,220
5 nights: $5,660 to $11,710
7 nights: $6,510 to $14,290
9 nights: $8,090 to $17,364
Parks
Aside from safaris, you could experience Africa's wildlife through visiting parks. Here are some places you could go to in South Africa:
Addo Elephant National Park: Conservation fee of $19 for adults, $10 for children
Bush Babies Monkey Sanctuary: $23 for adults, $13 for children
Lion Park: $13 for adults, $5 for children (self-drive) / $15-19 for adults, $8-9 for children (guided tour)
Mountain Climbing
Adventure-seekers should also try climbing Africa's majestic mountains. For the costs, here are prices of standard packages for Mt. Kilimanjaro, the region's highest peak:
5-day Marangu Route: $1,416 to $1,673 per person
6-day Marangu Route: $1,651 to $1,908 per person
6-day Machame Route: $1,694 to $2,005 per person
7-day Machame Route: $1,928 to $2,239 per person
6-day Lemosho/Shira/Umbwe Route: $1,722 to $2,115
7-day Lemosho/Shira/Umbwe Route: $1,956 to $2,349
8-day Lemosho/Shira/Umbwe Route: $2,190 to $2,583
The package price includes hiking, hotel accommodation, meals, basic kits, tax, and fees. The larger your group, the lower the cost.
Beach Resorts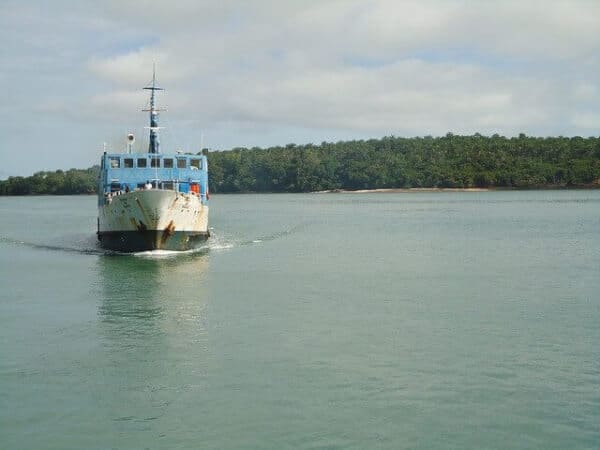 Africa has some of the most beautiful beaches in the world. One of the most popular in this category is Mauritius in the Indian Ocean Islands. The country is known for its pristine beaches, lagoons, and reefs.
You could find cheap deals as low as $350 for Mauritius resorts at Booking.com. But remember, prices change every day so book quickly as soon as you spot a promo.
Calculating the Costs
So, how much does it cost to go to Africa?
To compute, decide which itinerary you would do on the continent. Most travelers who stayed in South Africa, for instance, spent around $95 a day. That means a budget of $665 for a week plus airfare of $600 to $2,000. These prices would bring the total cost to $1,265 to $2,665 for a 7-day stay in just one country in the region.
Additional Costs
Remember to spare money for some of these additional expenses:
Internet
Car hire
Domestic flights
Robberies and mishaps
Souvenirs