Thinking of spending your vacation close to Mother Nature? For a distance of several states away, you could do just that in Alaska!
America's "Last Frontier" has something for every nature lover. You could try hiking or whale watching. See the ethereal Aurora Borealis. Or simply bask in the midnight sun.
Aside from its many attractions, a trip to the country could be affordable if you have a budget plan. That said, here's a guide on how much does it cost to go to Alaska.
Cost Considerations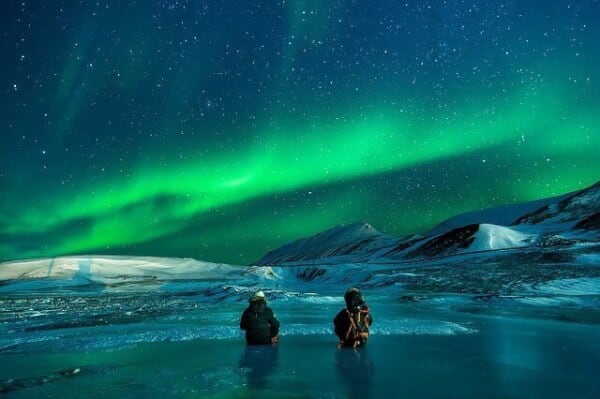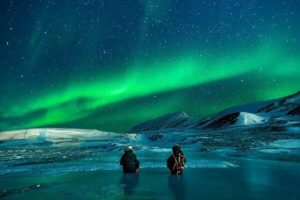 Consider these factors if you're planning a trip to the state:
Length of stay
The size of your group
The time of the year
Your destination city
The trip to Alaska cost would be much higher the longer you stay in the state. More travel buddies also entail higher prices. Furthermore, engaging in popular activities could increase your expenses.
Fortunately, you could cut down on costs if you travel during the off-season. Good deals that would save you hundreds of dollars appear during this period.
Cost Breakdown
To give you a better idea of how much does it cost to go to Alaska, here are sample prices of airfare, accommodation, and other vacation expenses.
Airfare
You could save on flight prices by booking ahead, but not too early. The ideal is three months in advance when tickets are the cheapest.
Speaking of discounted tickets, Cheapflights.com has some of the lowest airfares to Alaska. Some deals could cost as low as $320. Here are sample prices:
New York to Anchorage: $523 to $621
Chicago to Anchorage: $435 to $1,062
Los Angeles to Anchorage: $320 to $510
Boston to Anchorage: $397 to $684
Dallas to Anchorage: $481 to $570
To book a flight through the website, click on a specific flight deal. This would lead you to a wide selection of dates and prices offered by companies like CheapOair and One Travel.
Book as soon as you spot a promo regardless if it's a direct flight or not. This way, you could secure a discounted ticket early on. If there are better deals after that, then you could always rebook your flight.
Peak and Low Season
Ticket prices are high during the summer season which is from June to August. It's also when the crowd in the state is densest.
If you're looking to save on costs, the shoulder season during late May or early September is an option. Flights in this period are 10% lower compared to peak prices.
Winter season or December to March is the least expensive time to travel to the state. Be prepared for extremely low temperatures, though.
Cruising to Alaska
Tired of flying? You could reach Alaska by cruising instead. Note only that this mode of transportation would be more expensive.
For instance, a 7-night cruise could cost from $500 to a whopping $5,000+ per person during the peak season. The exact price depends on the cruise ship and your choice of stateroom.
Accommodation
There's a wide range of accommodation for every budget in Alaska. Types include hotels, bed and breakfasts, and RV parks.
A hotel accommodation could cost you hundreds of dollars. To save, look for discounts online. For instance, Kayak.com has hotel bookings in Anchorage for as low as $48 a night.
Another pricey option is wilderness lodges that range from $400 to $1,000. The cost may be worth it, though, if you prefer a luxurious accommodation in a remote area. Some providers could even offer opportunities for bear viewing and fishing!
If you're on a tight budget, you could opt for RV Parks that only costs as low as $14 a night.
Another cheap option is Alaska's public use cabins. Most cost about $20 to $50 per night and some may even be free. To rent one, contact a public agency.
For specific prices of accommodation by town and type, visit Alaska.org.
Food and Drinks
Eating in Alaska could be more expensive than the lower 48 states. In fact, the average cost for tourists is $45 a day. Considering its remote location, it's almost understandable that you could end up spending $40 for a meal, bland and all.
Fortunately, there are ways to save on food. For instance, you could sample local delicacies such as king crab and reindeer sausage for affordable prices.
For a better idea of food costs, here is a list from Expastitan.com:
Basic lunch in the business district: $16
Combo meal in a fast food restaurant: $9
Bread for 2 people for a day: $3
0.5 liter of beer from the supermarket: $2.87
A bottle of quality red table wine: $17
2 liters of Coca-Cola: $2.45
You could save more if you cook for yourself. You could buy groceries at reasonable prices in larger cities like Anchorage that has Costco and Sam's Club. Stock up, plan your meals and avoid eating out much.
Local Transportation
You could get around Alaska by train or bus. Opt for a self-drive if you want more freedom on the road. Flying is also an option, as some remote locations are only reachable by plane.
Alaska Railroad
The Alaska Railroad operates all throughout the year and offers trips connecting Southcentral and Interior Alaska. It has six trains that run at different months. For instance, the Coastal Classic Train runs from May to September while the Hurricane Turn Winter Train has Thursday trips from October to May.
For a sample of costs, here are round-trip prices of the Coastal Classic Train for adult passengers:
Anchorage to Girdwood: Adventure Class $124 / GoldStar Service $274
Anchorage to Seward: $168 / $344
Girdwood to Seward: $168 / $344
Girdwood to Anchorage: $124 / $274
Seward to Girdwood: $168 / $344
Seward to Anchorage: $168 / $344
The GoldStar Service fare includes breakfast, dinner, and drinks. For more prices and schedules, head to Alaskarailroad.com.
Motorcoach and Bus Tours
There are small bus companies in Alaska that would take you around the state for lower prices. For instance, the Alaska Park Connection Motorcoach offers transportation from Anchorage to Seward and Denali for a cost of $55 to $155.
Car Rentals
Car rentals are expensive in Alaska, costing about $100 to $150 per day. If you still want to self-drive, you could save money by visiting in May or September. Also, reserve your vehicle well ahead of your trip.
Air Taxis and Charters
Seeing Alaska from above would surely make you appreciate the "Last Frontier" more. However, be mindful of the prices. For instance, Fly Denali offers flight-seeing trips plus glacier landing for a cost of $524.
You could also reach remote villages by flying. For instance, a tour by Warbelow's Air would allow you to meet Eskimos living in Anaktuvuk Pass for $779.
Attractions
Attractions and activities would greatly affect the trip to Alaska cost. To avoid overspending, know what your priorities are and stick to your budget.
Some of the attractions and their average costs include:
Museums and Cultural Centers: Free to about $25 per person
Wildlife Parks, Zoos, or Aquariums: $9 to $25 per person
Gardens and Arboretums: $12 to $25 per person
Plays and Performances: Free to $75+ (depending on the theater and show)
Activities
There are lots of things to do in Alaska even during the winter season. In fact, the most exciting activities take place in this period! Some popular "must-dos" include:
Seeing the Northern Lights: $269 to $419 (Arctic Circle Aurora Tours)
Winter Dog Mushing: $75 to $300+ (depending on the company and type of tour)
Skiing: Around $60 and up
You could also try cross country skiing. Prices for such activities depend on the type of tour and the trail you choose to traverse. Ice skating is also a fun winter experience you should not miss.
Alaska TourSaver Book
As its name suggests, the Alaska TourSaver Book could help you save hundreds and thousands of dollars on vacation costs. For $85, you would be able to use 120 coupons that offer deals such as:
2-for-1 admissions to attractions
Discounts on car rentals and train travels
Hotel discounts
You could order the book at the start of the year. Refer to the coupons' deals and promos in planning your itinerary for maximum savings.
Aside from coupons, you could further save by looking up expert advice on budgeting online.
Calculating the Alaska Vacation Cost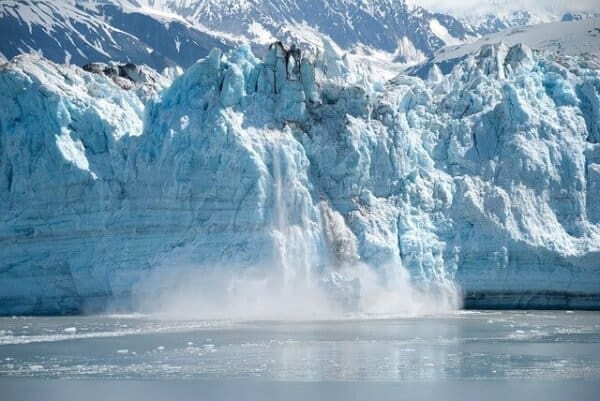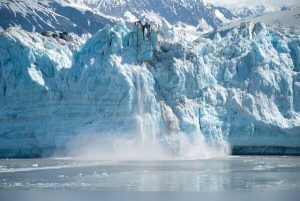 Most travelers to Alaska spend around $200 daily or $1,400 for a week's stay in the state. Including economy flights, the cost would be around $1,800 to $2,900.
Note that the above Alaska vacation cost only includes major factors such as flight, accommodation, meals, and transportation.
Some travelers might be able to travel on a lower budget than the said prices. Achieving such feat would only be possible if you are always on the look out for cheap flights. Visiting during the mid-season or off-season are also effective cost-savers. Lastly, budgeting down to the last cent would ensure that you'd spend only on what's necessary.
Additional Costs
The total cost of your Alaskan trip would go higher if you would spend on the following:
Dog sledding tours
Flightseeing tours
Visiting remote villages (which are only reachable by plane)
On-shore cruises
Top-class restaurants
Souvenirs