You may be thinking of building a fence around your home but the cost of aluminum fence keeps you from fulfilling this dream. Or you may be a business owner and would like to use an aluminum fence as a design to further enhance the beauty of your structure.
Average Cost Of Aluminum Fence
Now that you have decided to build an aluminum fence, it is time to know how much is the aluminum fence pricing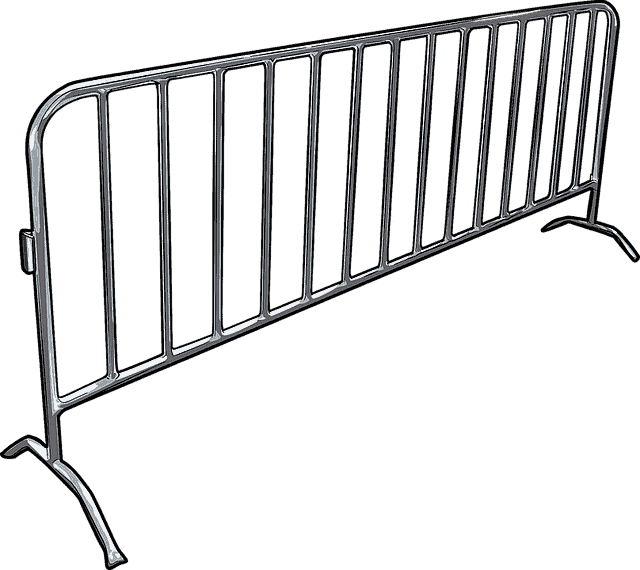 per foot. You can buy an aluminum fence which is pre-designed and at a custom size or you can have a professional fence maker customize a fence for you that would fit the dimension of your lot.
The price range for an aluminum fence that you can buy at Home Depot would differ depending on the design, size and fit. The general cost of material for a standard aluminum fence is $3,600. If you opt to choose a small, low-durability aluminum fence, the price should be $2,700. But if you want a maximum durability aluminum fence, the price is a bit steep at $4,000.
A standard fence height ranges from 36 inches to 72 inches. If you select a shorter fence, you can save a lot on the cost of material around $30 to $40 per panel. If you think about it, you would need to surround your house with the aluminum fence so you can definitely save on the cost will add up.
An Allure Aluminum Cosmopolitan 5 ft. x 6 ft. Black Aluminum 3-Rail Unassembled Fence Panel usually cost $63.33 while the Mainstreet Aluminum Fence 3/4 in. x 2 ft. x 6 ft. Black Aluminum Fence Puppy Guard Add-On Panel will cost you $59.78.
You can also buy the Allure Aluminum 4.5 ft. H x 6 ft. W Aluminum Black Unassembled Provincial 3-Rail Fence Panel for only $60.24 or the Veranda Cascade Heavy-Duty 5 ft. H x 8 ft. W Black Aluminum Pre-Assembled Fence Panel worth $136.99.
There is also the Specrail Garden Perimeter 2 ft. H x 3 ft. W Aluminum Fence Panel priced at $23.94 and the Mainstreet Aluminum Fence 3/4 in. x 1.5 ft. x 6 ft. Bronze Aluminum Fence Puppy Guard Add-On Panel which cost $50.04.
These are the common cost of an aluminum fence on retail stores. But using these fences would take a lot of work as you could not be assured that the size will fit your floor dimension. If you do decide to acquire the help of a fencing professional, they will give you a quote including the cost of material as well as the labor itself.
Aluminum fence pricing per foot or per meter will vary depending on your location and the height of the fence that you want to be built. An aluminum fence will cost $12-$125 or more a foot. If have a 100-foot fence you would be paying around $1,500-$13,500. For a 300 foot fence, it is going to cost you $4,000-$12,000.
Additional Cost Of Installing An Aluminum Fence
If you are still wondering how much does aluminum fence cost, then you should know that there are other fees that may be incurred if you decide to install one. If your house has a driveway and it encloses with the gate, then you would have a driveway gate made for your fence. It can cost around $1,400-$3,200 for a manual gate. If you want to have an automated driveway then you should expect to pay $2,000-$7,700. But this price is only for the materials, if you want a professional to install it, you need to pay them $1,800-$9,000.
How To Save On Cost Of Aluminum Fence
If the question of how much does aluminum fence cost is still lingering in your mind then there are several ways that you can save on the cost of your Aluminum fence. The first thing you need to consider is using recycled materials. If you are OK with using somebody else's unused fence, then you can go ahead and buy them at a cheaper price.
Companies usually removed a couple of their fences a month. You can let the company know that you are interested in buying them so that you can reserve them for your future use.
The second thing you need to consider is to install your fence during the low season. You can purchase materials during the off-season most likely in November through February and the company will give you big discounts for your purchase. They usually have inventory sales during this months to discard old stocks.  You can request to have the fence installed in January when most people would not think of having their fences fixed or changed.
Lastly, you can also install the fence yourself. This will save you cost in the labor. You can purchase the materials at your local hardware or Depot Shop and have them delivered to you, then buy the post that you need to connect the fences together.
It is also good to note that your location will play a great role in the cost of your aluminum fence. Fence installation will be more expensive if it will be built on a slope or the area is hard to reach. If your yard has a lot of trees and other obstruction then the installation cost is going to increase.
If you plan to hire a fencing professional to do the work for you, have them quote the whole installation and check the items included. Let them see your ground and ask them ways to save on the cost. It will be much of a help if you can also ask around from neighbors who already has an installed aluminum fence on who their contractor is.
A beautiful home with a beautiful fence will not only increase the value of your home, it will also be an inspiration to a lot of people passing by your house.