Popularly known as The Money Superstore, Amscot is a financial services company, which is currently based in Florida, USA. It has been in the industry since 1989, providing its clients with different types of financial services that include cash advances, money orders, bill payments, and a whole lot more. It also processes and loads money into an Amscot Prepaid Mastercard, as well as wires money, makes copies, and sends faxes at affordable rates.
Cost of Amscot Check Cashing
Without a doubt, Amscot is capable of providing a wide range of services that cater to the financial needs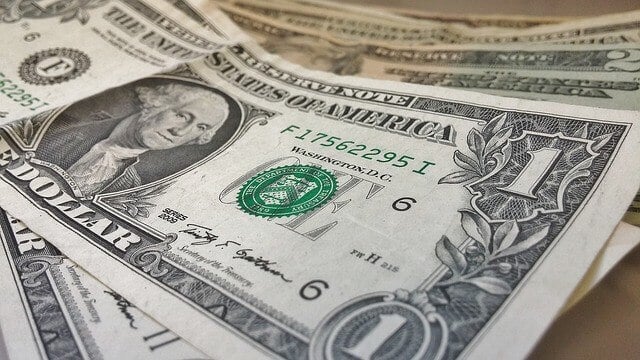 of its customers, and one of the services the company is famous for is their check cashing. From the name itself, check cashing is basically exchanging checks into cash. Amscot exchanges almost all types of checks at low fees. In that regard, how much does Amscot check cashing cost?
The Amscot check cashing fee depends on the type of check the customer has and the amount of money reflected on the check. For every type of check, there is an equivalent fee to be paid by the client. For your reference, Amscot accepts paychecks, personal checks, insurance checks, government checks, and tax refund checks. Under the same service, the company also changes the following:
–  money orders
– cashier's checks
– traveler's checks
– out-of-state checks
Before Amscot proceeds with the cash transaction, you need to present a valid government-issued photo identification (ID) such as your driver's license, passport, military ID, to name a few. On this note, here are the different rates of the check cashing service at Amscot.
Computer-Generated Local Payrolls
If the payroll contains from $1 to $999.99, then the transaction fees range from $3 to $14.95. From $1 to $79.99, the fee is $3, while $980 to $999.99 costs $14.95. The fees will always depend on the amount reflected on the check. Click here for the specific rates.
If the cash is $1,000 or higher, then you need to pay 2% of the amount on the check. For instance, if your payroll is $1,000, then the fee is $20. The higher the amount, the higher the fee gets. Meanwhile, other types of payroll and handwritten checks will have a 4.5% check cashing fee.
Cashiers and Insurance Checks
If the amount reflected on the check is from $1 to $4,999.99, then the fee is 3.9% of the amount. If it is $5,000 and above, the cost is 4.9%.
Tax Refund Checks and Government Checks
For tax refund checks, the fee is 2.5% on all amounts. Government checks, on the other hand, have different fees for different money figures. Below are the rates for government checks:
Amount Fee
| Amount | Fee |
| --- | --- |
| $1.00 to $299.99 | $3 |
| $300.00 to $399.99 | $4 |
| $400.00 to $499.99 | $5 |
| $500.00 to $599.99 | $6 |
| $600.00 to $699.99 | $7 |
| $700.00 to $799.99 | $8 |
| $800.00 to $899.99 | $9 |
| $900.00 to $999.99 | $10 |
| $1,000.00 to $1,499.99 | 1.9% |
| $1,500.00 or higher | 2.9% |
Amscot Money Orders, Personal Checks, and Other Money Orders
Cashing Amscot money orders has a 1.5% transaction fee, but you can get money orders at Amscot for free. Stop payments require receipt stubs. More importantly, you will be charged with replacement fees and service charges if the money order is not presented within one year from the day you purchase it. For personal checks and money orders bought from other companies, the check cashing service fee is 9.9% of the amount indicated on the checks.
Points to Remember
If you have other types of checks that are not indicated above, then you may need to call one of a customer service representative to assist you. For the cash checking transactions, the company's business operations usually start from morning to late nights, but they have branches that serve customers 24 hours a day, every day.
Other Cash Checking Services
The Amscot cash checking service does not only exchange checks for cash, but it also has other services that you can avail of. These are the following:
Fax
– Within the US, sending or receiving the first page of the fax costs $3. The additional pages cost $1 per page.
– Sending or receiving the first page of the fax outside the US will cost $6, while the additional pages cost $3.50 per page.
Photocopy and Envelops
– The company also provides photocopy services for $0.25 per copy.
– Meanwhile, the envelopes cost $0.10 each.
Notary and Postage Stamps
– This service is a bit expensive, costing $10 for every stamp.
– For postages stamps, Amscot uses the United States Postal Service (USPS) rates, and the good news is that there are no surcharges.
Rolled Change
– The rolled change costs $0.50.
– For this additional service, there are transaction fees when paying your bills through Amscot.
– Moreover, the company processes and posts the payments up to five business days.
– You can pay for your auto loans, retail purchases, mortgages, credit cards, telecommunications, cable TV, utility bills like water and electricity, traffic, clerk of courts, and a whole lot more.
– A few companies that Amscot services are AmeriCredit Corporation, Bank of America American Express, Child Support Payments – My Florida County, DirectTV, Ford Motor Credit, GM Financial, Hillsborough County Clerk of the Court, Kissimmee Utility Authority, Metro PCS, and Nationstar Mortgage.
Amscot Financial Services
Amscot places automated teller machines (ATMs) in the lobbies of their branches. Using their ATMs allows you to withdraw cash up to $600 with increments of $20. There is withdrawal fee of $2 for every transaction. However, the company assures that the withdrawal fee is lower than the fees charged by other banks.
In addition to the ATMs, the company through their branches also offers Western Union Money Transfer services. You have to present a valid ID and details such as your name, current address, contact number, and your date of birth to complete the transaction. Bus passes and SunPass Mini transponders are also available at Amscot.