Asbestos is a mineral commonly used in construction materials due to its strength and heat resistant properties. It can be found in insulators and fire retardants.
If your property is built before 1970, there's a high chance that it may contain a lot of asbestos-containing materials. If these materials are in good condition, it's better to leave them be. The Environmental Protection Agency (EPA) recommends to leave any asbestos-containing materials undisturbed to avoid releasing the asbestos fibers. However, if you plan to completely get rid of asbestos in your home, here's how much to expect for an asbestos removal price.
Average Cost of Asbestos Removal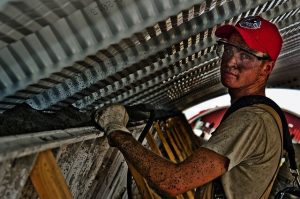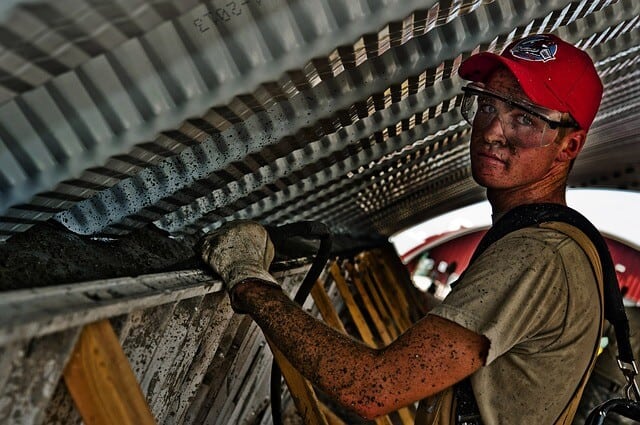 Asbestos exposure have been proven to cause serious illnesses which can be fatal if left untreated. Lung cancer, mesothelioma, and asbestosis are just some of the major health impacts associated with asbestos exposure.
To remove asbestos, the first step is to get a sample via testing. Testing measures how much asbestos is in the air and locate areas of the house where asbestos is mostly concentrated. This is followed by an inspection to determine what corrective actions should be taken.
Overall, the national average for asbestos removal price ranges from $800 to $3,000. An entire house or building, however, could average tens of thousands of dollars. Depending on the asbestos abatement cost per square foot, a complete asbestos removal for a 1,500-square-feet home could run as high as $20,000 to $30,000.
To know how these prices are estimated, here's a complete breakdown of the average cost of asbestos removal:
Before starting any asbestos abatement project, the presence of asbestos must be established first. A standard on-site test is usually administered and will cost about $250 to $750. An air monitoring test may also be required and may cost around $300 to $1,200.
You may also opt for a Hazardous Materials (HazMat) survey especially for homes with thermal system insulation that contain asbestos. However, a HazMat survey must only be conducted by a state-authorized asbestos inspector. This type of assessment costs around $400 to $800 for small specific areas. Meanwhile, inspection for an average-sized home falls between $1,200 and $2,000 while large commercial buildings may cost at least $2,000.
On the other hand, an AHERA-certified inspection may cost $250 to $1,000, depending on the size of the building to be inspected. In some cases, a laboratory analysis may be necessary and could add another $25 to $75. Another inspection should also be done after the removal to check for leftover asbestos and may cost about $200 to $400.
Once the presence of asbestos has been confirmed, the area will then be "contained" or isolated. Here are some examples of asbestos removal jobs and their approximate average costs:
minor wall cutting – $150
duct tape and vent fiberboards – $150 to $3,000
pipes (per 10 feet) – $400 to $700
drywall – $500 to $15,00
stucco and plaster – $500 to $15,000
vinyl floor tile (per room) – $500 to $2,000
sheet vinyl flooring (per room) – $2,000 to $5,000
ceiling – $5,000 to $9,000
Transite siding – $5,000 to $20,000
entire attic – $13,000
After containment, asbestos removal professionals will then clean the area using a HEPA vacuum system. This costs about $39 per square foot. Meanwhile, the standard asbestos abatement cost per square foot is usually at $15 to $25. Enclosure or encapsulation of asbestos, whichever is necessary, costs about $2 to $6 per square foot.
Labor costs vary depending on which city and state your home is located. Some contractors charge a fixed price no matter how small or big the work is and could range from $1,500 to $3,000. There are also some asbestos removal professionals who charge by the hour and may cost $200 to $700 per hour.
In terms of labor, asbestos abatement cost per square foot is about $40 to $80. Waste disposal is also part of the labor cost and may add another $350 to $2,000 depending on the amount of waste generated, bin rental, and transport costs.
Asbestos removal can be quite expensive. Since it's considered a hazardous substance, extra care and special equipment are used to safely eliminate it. Here are some of the average costs of the gear and materials used in removing asbestos:
goggles – $20
disposable coveralls – $50
disposable gloves (per box) – $10
HEPA vacuum – $1,000
respirators (per unit) – $150
rubber boots – $30
Cost Factors for Asbestos Removal
There are several cost factors that determine the total asbestos removal price. This includes the extent of work, level of risk, amount of waste produced, materials used, and time. Third-party consultants for air clearance and monitoring may also add to the cost especially for high risk removals. Local costs for materials and labor also vary across different cities and states.
If you plan on saving costs by doing the removal yourself, don't do it. Asbestos is highly toxic and removing it without any training is dangerous. Federal law may not demand a licensed individual to remove asbestos in detached single-family homes, but some states and cities really require it.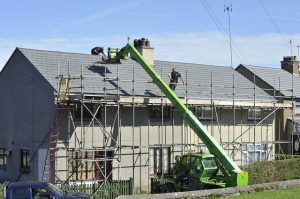 For safety, hire only licensed professionals with approved equipment. Additionally, an asbestos abatement project may be required to comply with local building codes before being given the go signal.
Before undertaking this kind of home improvement project, do your own research first and get price estimates from several contractors. Comparison of costs can certainly help you avoid getting ripped off by overpriced contractors. EPA also recommends hiring an inspector and removal contractor from different firms to avoid conflict of interest.
After the removal is finished, a final inspection for air clearance and monitoring should be performed to make sure that there are no leftover asbestos fiber in the air. This is also done to ensure that the contractor did his or her job properly.