Known as one of the most prestigious universities in the world, the Massachusetts-based Harvard University has set the standards of what high-quality education is. Since time immemorial, this distinguished institution has produced a lot of noteworthy individuals who have become part of history, including U.S. presidents and winners of the Nobel Peace Prize.
With its unrivaled academic excellence, this Ivy League member rigidly selects its students, requiring them to pass certain qualification standards, as well as, submit applications that state why the University should take them. Examinations are given, and interviews are also conducted. Aside from that, Harvard University is one of the most expensive schools, and many of its students are part of the high-class society.
Estimated Tuition Fees at Harvard University
Apparently, it's difficult to get into Harvard University, but achieving a diploma from this coveted school will open doors that lead you to numerous, great-paying job opportunities. That's definitely good news for all the students, considering that it's so expensive to study at Harvard. But if you have set your eyes on this institution, how much does it cost to go to Harvard then?
According to its official website, the standard cost to attend Harvard University – that is for the undergraduate students –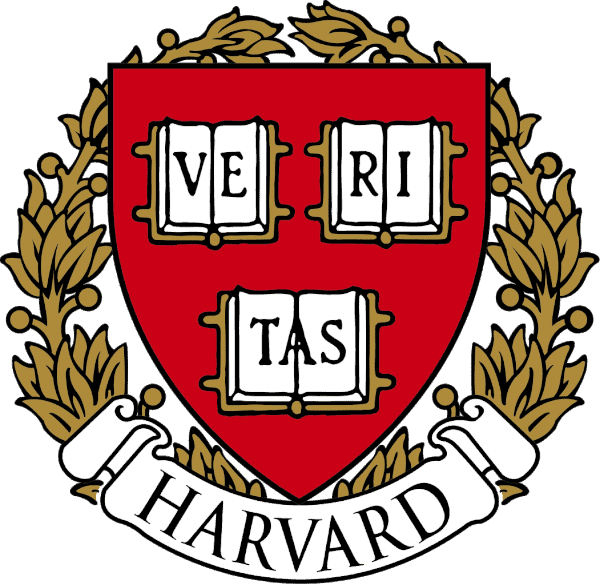 for the academic year of 2016-2017, is $43,280. But that is just the average tuition fee itself. The total school payment goes up to $63,025 when room, board, and other necessary fees are included in the calculation. If books, personal expenses, and travel costs are added, the overall cost can range from $66,900 to $72,100.
In case you don't know, Harvard requires all of its full-time first-year students to reside on the campus, which cost almost $16,000 per academic year.
But students also have the option to live in housings that are handled by the institution. To give you an idea where your money goes, here is the cost breakdown of the total tuition payment:
Academic Year 2016-2017
*Billed Costs
Tuition Fee $43,280
Room and Board $15,951
Other Fees $3,794
Subtotal $63,025
*Unbilled Costs
Estimated Personal Expenses and Books $3,875
Estimated Travel Costs $0 to $5,200
Total Billed and Unbilled Costs $66,900 to $72,100
However, there is still the required health insurance cost $2,630, increasing the fees around 69,530 to 74,730. Students can get away from this additional expense if they are under the health insurance plans of their family.
Harvard Colleges and Their Tuition Fees
Harvard University has 13 colleges, including the Engineering and Applied Sciences, which was added in 2007. As a university, it offers graduate schools for every college, and their costs greatly vary from the undergraduate Harvard tuition fees. For instance, if you have accomplished a four-year bachelor's degree, and you want to proceed to Law School, then you will spend another set of tuition fees for the graduate school.
On this note, here are the fees for every graduate school at Harvard University. Keep in mind that these are only tuition fees for the Academic Year of 2016-2017, so you need to think about the other necessary fees that you need to cover.
– The tuition fee is $58,050.
– The full tuition cost is $27,408.
– For the latest academic year, the school tuition fee for law students is $59,550.
School of Dental Medicine
– The tuition fee for students from first to fourth is $58,050. However, the total cost for each year varies based on other necessary fees, like the room, books, and supplies.
– For first year students who will take up the graduate studies for 12 months, the total cost is $90,586.
– The second year is also 12 months with an overall fee of $108,211.
– The third year is another one whole year of studies, and it costs $107,434.
– And the last year, which only takes 10 months to finish, costs $102,510.
Graduate School of Arts and Sciences
– The full tuition costs $43,296
– Apparently, the total costs for this graduate school depend on the student's civil status.
– The tuition is the same, costing at $63,675, and this is already or the class of 2018.
– The total tuition payment for single students is $102,100.
– For married students or those who are in a domestic partnership (DP), the total cost is $119,000. – A total cost of $132,100 for married/DP with one child.
– And $140,600 for married/DP with two children.
Graduate School of Education
– For full-time students, the total tuition cost is $45,008.
– For part-time students, the tuition costs $5,626 per course/term.
Financial Aid
Looking at the numbers stated above, you can really say how costly it is to study at Harvard University. That's why some parents take it as a long-term investment if their child successfully qualifies for the admission. And because of the high costs, which can reach almost half a million dollars to finish a bachelor's degree, the school has provided different forms of financial aid to support the education of students, especially those who are deserving to study in this illustrious university but fall short on money.
In order to take advantage of these financial aid programs, the student should possess certain qualifications that the University assesses. Once the student qualifies, Harvard will "use a combination of resources to create an individualized aid package" to address the needs of the applicant. These include the following:
Scholarships for Harvard
– Harvard will evaluate the student's financial situation. If qualified, the school will cover the remaining fees and offer a campus job to help the student pay for other expenses.
– These are based on the needs of the student, not on grades or merit.
Outside Awards
– These are like sponsorships from sources outside the school. If the student receives this type of financial aid, Harvard will add this to the aid package, reducing the tuition costs and other fees.
Jobs
– Part-time jobs can definitely help the students in paying for the school fees. Harvard says, "student jobs are plentiful, and our aid package will include a term-time work expectation unless you have substantial outside awards."
Loans
– If the student has a scholarship and outside awards, then those would be enough to cover his or her school needs, hence, eliminating the need of loans. But they still have the option to borrow money through Harvard Loans or loan programs of the government.