As a homeowner, you would want to make use of every space and nook that you have in your home. The garage, the basement and of course, your attic. An attic is a great advantage to every home that is why many families are considering renovating their attics and thinking of the attic renovation cost.
Cost Of Renovating An Attic
Whether you have a big house or a small one, many families would extend and grow and would need extra space in the house. An attic is a part of your house directly located under the roof. The attic is a great project to start with as you can use it as an extra bedroom, a reading room or study area, you can even make it into an office or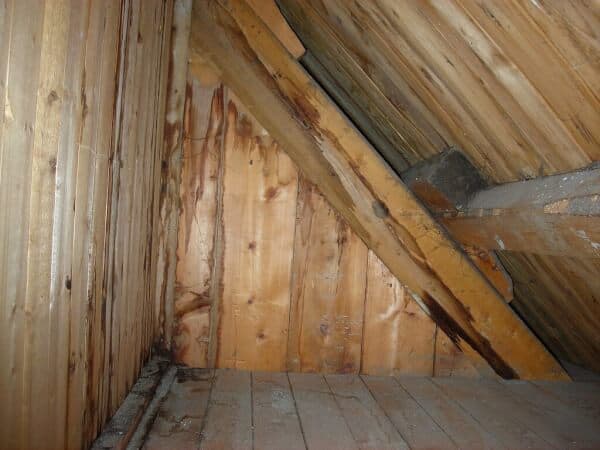 plainly as a storage room or cabinet.
The average cost if you would renovate your attic would be around $49,438. But the project cost will greatly depend on several factors such as the size of the attic, the type of renovation needed, the amount of work that needs to be done and the materials that you would be using.
Attic Windows Price
If you have a big attic, then you would need windows for proper lighting and ventilation. If your attic will only have five windows or less, the attic renovation cost of the windows will be $2,219. If your attic needs to have stairs installed in order to access it, a professional stair installation will cost you about $2,240 to $3,126.
Average Rate Of Adding Walls And Ceilings
Whether you are making an extra bedroom, an office or a closet, you will start your attic renovation by building walls and ceilings. If you opt to choose a drywall for a smooth finish, you would have to prepare $1,629 for the cost to finish attic.
If you choose to use wallpaper instead of paint, the variety, quality and design of the wallpaper will matter on its cost. If you request to have wallpaper installed then the cost would be $505. But if you opt to choose to paint the walls, it's going to be a bit expensive especially if you choose a high-quality paint. The cost to paint the wall will be about $1,669.
Your attic space will look more beautiful and finished if you add crown molding, shiplap and bead board as well. The installation cost for including materials and labor will cost you $1,094 to $1,304.
Attic Flooring Pricing
With regards to the flooring of your attic, you have several options to choose from may it be tiled, hardwood, and carpet or laminated. Each option has a different cost based on the materials used and the cost to finish attic will differ on what kind of flooring you use. If you have a pet and is worried about water dripping on your floor then you can opt to have a laminated floor for $2,748.
If you want a low maintenance floor which is easy to clean then choose a ceramic or porcelain tile for only $1,643. If you are using the attic as an office then you would want to exude elegance and warmth. This type of room would need a hardwood floor that will cost $4,396 which is quite expensive. But if you want to reduce the sound of footsteps to your attic room then have the floor carpeted for only $1,490.
Expense For Lighting Your Attic Room
A room will not be complete without proper lighting. Lights add warmth and ambiance to the room. A proper lighting will help the room brighten up or set the mood. The attic remodel price will also rely on the lighting setup in the room.
Installing a recessed light or a light on the ceiling is cheaper as it would only cost $50 to $200 per light. But if you want to have the lights attached to your wall, it may be quite expensive as the cost will play around $90 to $230. But there are also lights that are ceiling-mounted yet traditional. This type of light will only cost $88 to $222.
Other Extra Cost On Attic Renovation
To provide comfort and usability of the room you would want to install electricity, plumbing as well as heating ad cooling components to your attic. Plumbing works will differ on the size of the room as well as the nearest connecting to the pipes. If you are using the attic as a room with a bathroom then it would be best if you can place the bathroom nearest the major pipes of the house. This way you can lessen the cost of material and you will only get to pay $1,058 while the plumber will charge you $169 to $460.
Electricity is also very important to the room as well, hiring a professional electrician to do the wirings for you is the best option. The attic remodel price will differ on the electric wirings on the attic which will cost you around $1,300 to $3,000 while a licensed electrician will charge you $50 to $100 per hour for the job.
If you want to add an HVAC system to your attic then prepare to spend $295 for a window air-conditioning and $150 to $200 for the baseboard heater.
Money Saving Tips For Attic Renovation
The cost might be giving you a headache but there are still some tips that you can do in order to lessen the cost of your attic renovation. You can always DIY some of the projects so that you can lessen the cost of labor. If you have the time to paint the walls or install a wallpaper then you can definitely do that. You should also be realistic on your budget and know how far you are willing to go on your spending. Always remember not to overspend.
You should also determine your needs and wants. Needs are what are necessary for the attic renovation while wants are just added features. Also, purchase your own supply and get quotes from numerous contractors and suppliers. This way you can compare on the best option for you. If you can buy second-hand stuff as long as it is still nice then it will come off cheaper than the new ones.