One of the most common, yet still remains popular, toys that most girls like to play is a doll. It comes in many different types such as fashion dolls, rag dolls, China dolls, paper dolls, and puppets, to name a few. But another type of doll has been attracting young American girls because of the toy's looks, features, accessories. This doll is called the American Girl Doll, which usually comes with a starter outfit and a book. It has been specially made for girls whose ages are between 8 and 12 years old.
If you are a parent, and you want to get a beautiful present for your little girl, then an American Girl Doll is totally worth it. Apparently, it is one of the ideal gifts for young lasses from different parts of the world, but how much does an average American Girl Doll cost?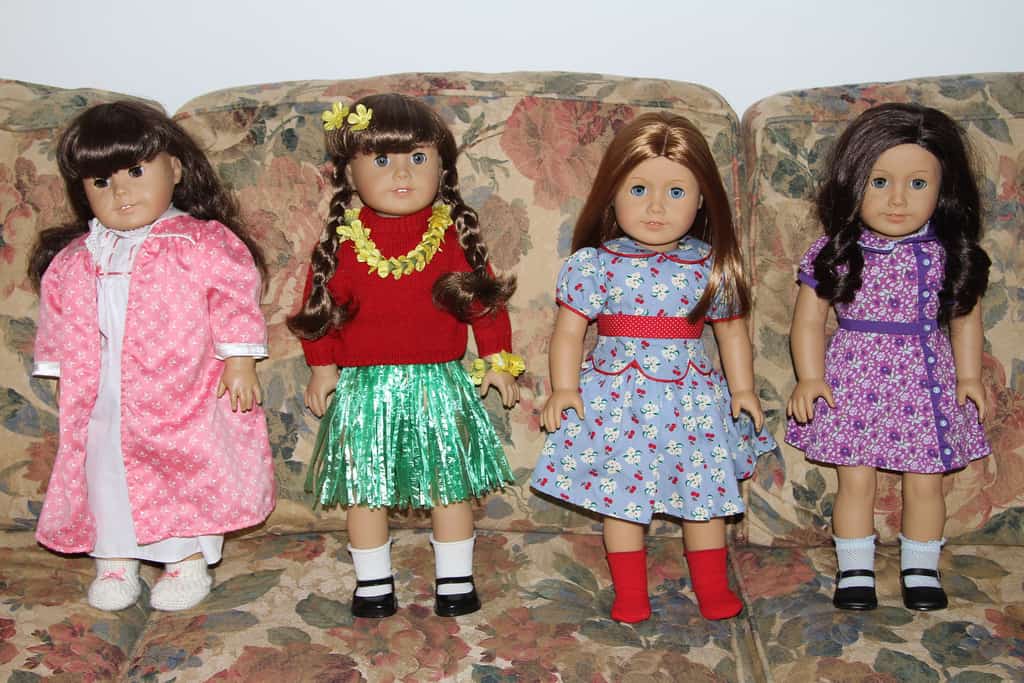 The average American Girl Doll prices range from $110 to $115, which typically comes with a starter outfit and a paperback book. The costs increase if you buy other accessories like other outfits and sets of furniture that have separate prices. Furthermore, you can customize these dolls and make them look like little girls from all over the world. In cases when you have chosen a doll does not belong to a certain ethnicity, you can get it exactly the way how you like to see it.
Average American Girl Doll Prices
The most popular American Girl Dolls characterize the significant historical events of United States America. Their American Girl Doll prices, which come with the starter dress and a free book, are the same. Each doll has her own set of accessories, which are sold at different prices.
*Kaya – $115
– 18-inch doll
– deep-brown eyes, shiny black hair
– wears a light brown 1764 Nez Perce outfit
– has a paperback copy of The Journey Begins book
How much does an American Girl Doll cost if Kaya's accessories are included? If you choose Kaya, then you may opt to spend an additional $24 for her patterned woven bag with handles, smaller woven pouch, and a colorful faux-porcupine-quill necklace. The total price has now become $139.
*Josefina Montoya – $115
– 18-inch doll
– warm brown eyes, long and shiny mahogany-colored hair, golden hoop earrings
– wears an 1824 dress, consisting of white camisa and colorful skirt
– comes with the paperback book Sunlight and Shadows
Josefina's set of accessories costs $24, which includes a long, fringed rebozo, a faux-garnet pendant, faux-leather pouch, embroidered handkerchief, and reproduction metal jola coin. The total price is also $139.
*Addy Walker – $115
– 18-inch doll
– deep-brown eyes, thick black hair, golden hoop earrings
– wears an authentic 1864 royal blue dress
– comes with a paperback Finding Freedom book
Because Addy lives in Philadelphia, she carries her favorite accessories, consisting of a bonnet with a black-and-white gingham ribbon, patchwork-print bag, and a faux cowrie shell necklace brought. This set costs $24, therefore, the total cost is $139.
*Samantha Parkington – $115
– 18-inch doll
– sparkling brown eyes, glossy brown curls
– dons an authentic 1904 pink dress
– includes a paperback Manners and Mischief book
Samantha is a beautiful lass. And when she is out, she wears her golden locket necklace, along with her two-tone floral and pearly lace headband while carrying her velvet burgundy purse on a golden chain. Her accessories cost $24.
*Rebecca Rubin – $115
– 18-inch doll
– hazel eyes, beautiful honey-brown curls
– fashions a 1914 white and plum dress
– includes a paperback book entitled, The Sound of Applause
A New Yorker, Rebecca is sophisticated as she flaunts her fashion dress complemented with a purple hat with two rows of velvet ribbon trim and a ruched crown, a hand-carry velveteen purse, and a shiny necklace. All of these items cost $24.
*Kit Kittredge – $115
– 18-inch doll
– brilliant blue eyes, neat blonde bob hair, a sprinkle of freckles on her nose
– dons a 1934 bright blue-green sleeveless dress
– has a free paperback book entitled Read All About It!
Kit is a simple, beautiful girl. When she is going out, she never forgets to wear her pretty cuff bracelet, felt cloche hat designed with a red ribbon as she carries her purse with floral embroidery. If you want these accessories, then you can get them for only $24.
*Maryellen Larkin – $115
– 18-inch doll
– hazel eyes and long, strawberry brown hair that is ponytail-tied with side swept bangs
– wears a 1954 striped outfit
– comes with The One and Only: A Maryellen Classic 1
Maryellen wears a beautiful dress, which makes her beauty stand out. She becomes more adorable when she wears her pretend pearl necklace with a matching bracelet and carries her cable-knit purse. This set of accessories also cost $24.
*Julie Albright – $115
– 18-inch doll
– warm brown eyes, straight blonde hair with a tiny braid done at the right side
– wears an authentic 1974 lemon-yellow outfit
– comes with a paperback The Big Break book
Julie is the coolest of them all. Her set of accessories is $24, which comes with a tie-dyed bag, a braided headband that has a flower, and a purple-framed sunglasses.
Costs of Other Accessories
As what has been mentioned, you have the option to personalize an American Girl Doll using the available accessories.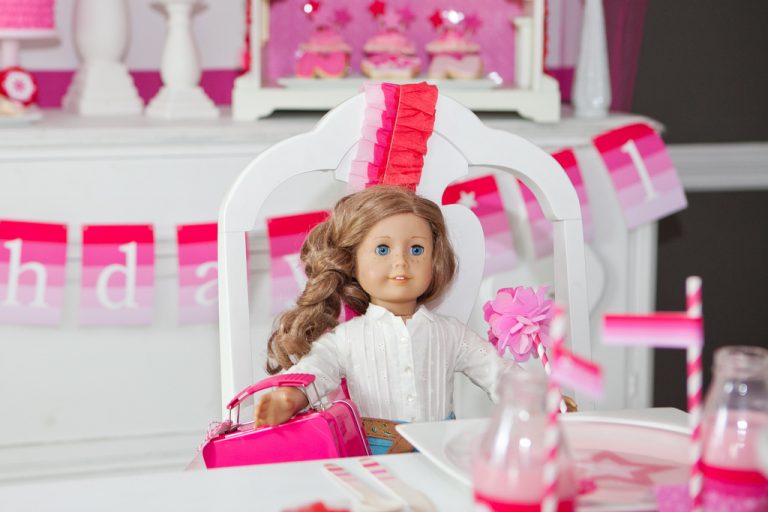 But how much does an American Girl Doll cost if it includes the prices of other accessories? Here are some American Girl Doll prices for the additional items.
– braces $14
– set of earrings $10
– ears pierced $14
– glasses $10
– outfits $24 to $38 for every piece
– pair of shoes $14 to $16 for every pair
– set of underwear $10
– manicure kit $10
– hair brush $8
– set of hair clips $20
– purse $8
– watch $8
– pet $24
– Service Dog $34
– furniture set $22 to $300, depending on the furniture your daughter wants to get
– Feel-Better Kit $30
– wheelchair $38
How much does an American Girl Doll cost if everything is added? The maximum cost can reach around $726.