Do you have a car that is still in very good condition, but looks so old and dirty? Do you wish to bring it back to its original spark? If you do, then your car definitely needs to undergo an auto detailing process so that the vehicle will be thoroughly cleaned inside and out, restoring its outstanding appearance back when you bought it.
Apparently, this type of service is not for free. You have to spend for several car detailing prices to get that satisfying and excellent results. But how much does auto detailing cost these days?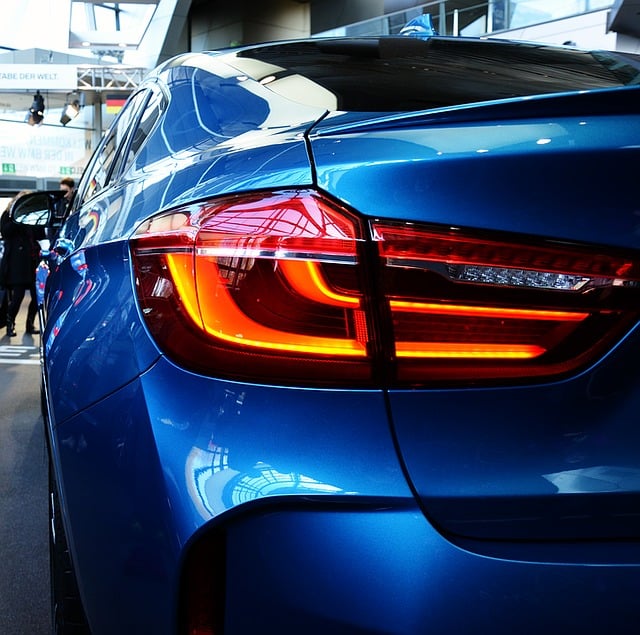 The cost of car detailing may range from $20 to $500 or more, which may include a certain car waxing cost and different car buffing prices. The prices also depend on the specific auto detailing services you need, you car's make and model, as well as, your location and whether you take it to an established company or an independent auto shop. The education and training of an auto detailer affect the prices, making them higher than the standard costs.
Typical Costs of Auto Detailing Packages
There are different auto detailing services that you can take, which may vary according to what your vehicle really needs. Here are some typical auto detailing packages that include several specific services. You may want to consider getting a package deal, which may sometimes cost lesser than individual services.
Basic Hand Wash and Wax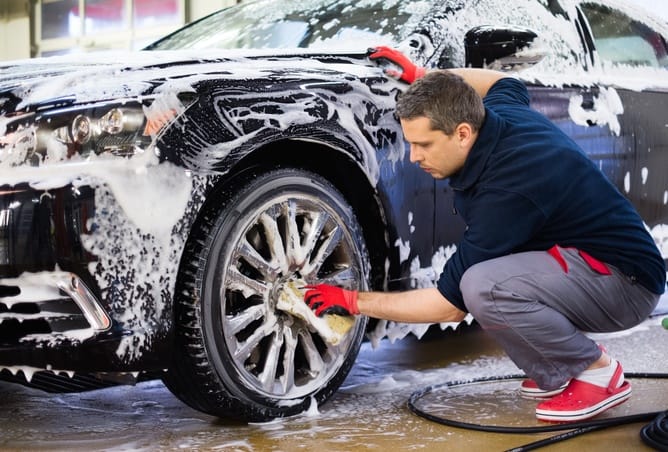 How much does auto detailing cost for a hand wash and wax?
Usually, the cost runs from $20 to $150, which depends on your vehicle's make and model. The said price range already includes an interior cleaning and may take 30 to 120 minutes to finish the job. There are some instances when an auto detailer also does the following additional services:
– cleaning of mirrors and windows
– cleaning of rims and wheel wells
– dressing the tires, which are applied with a product for cleaning and shining
– hand waxing
– removing of bug and tar
– vacuuming the vehicle's interior and trunk
Standard Auto Detailing Service
If you want to get a standard auto detailing service, then expect to pay car detailing prices that may range from $100 to $300 or higher. Most of the time, this takes two to five hours to finish. When it comes to its detailing process, it usually involves the basic hand wash, wax, and the cleaning of the car's interior area. It also includes the following:
– cleaning of columns, consoles, headliners, seatbelts, and the steering wheel
– cleaning of all gauges, knobs, and vents
– cleaning of door jambs and wiper blades
– cleaning and conditioning the interior leather
– clay bar cleaning, which removes an embedded surface contamination
– degreasing the compartment and underbody of the car's engine
– car buffing
– exterior polishing
Deluxe Auto Detailing Service
In cases when your vehicle is a van or has a similar size, it is recommended to get this auto detailing package. But  how much does auto detailing cost for a deluxe service? The car detailing prices may run from $150 to $500 or more. And since these vehicles are relatively big, it takes about four to 18 hours to complete the cleaning process, which depends on the auto detailer and the vehicle's condition. It includes the following activities:
– a step-by-step full detailing on both interior and exterior parts using premium materials and cleaning products
– meticulous attention to every aspect of the auto detailing process, which includes cosmetic improvements
Specific Car Detailing Services and their Prices
According to LoveToKnow Corp., car detailing prices significantly vary based on where you currently reside in the U.S. If you are staying on the East Coast, then you will pay a complete auto detailing service at a reasonable cost of $300. However, it gets more than twice the price for the same service if you are on the West Coast, and that is about $800, depending on your vehicle. Meanwhile, if you are somewhere in the Midwest, then the total car waxing cost, car buffing prices, and other services may fall between around $300 and $800 for a full auto detailing process.
But to give you an idea on how much a specific auto detailing service cost, here is a list of the price ranges.
– vacuuming of trunk and cargo areas $9 to $15
– custom hand washing $30 to $50
– minor auto detailing $35 to $40
– express car waxing cost $35 to $40
– base interior vacuum or wash $35 to $50
– deluxe wash $45 to $65
– upholstery detailing $45 to $50
– vinyl detailing $45 to $50
– carpet detailing $45 to $60
– leather detailing $45 to $60
– removal of odor $55 to $75
– exterior trim $65 to $70
– removal of dents or dings $75 to $150
– cleaning of leather $95 to $125
– polymer wax w/ clay $110 to $150
– scotchguard $160 to $185
– cleaning of the engine steam $275 to $300
– full detailing of interior/exterior $275 to $325