Ever heard of the saying "You're never fully dressed without a great hair?" Sounds just about right don't you think?
You can never really feel grand without your crowning glory looking every inch like a royalty. It reflects your moods, feelings, and even state of mind. So, when getting a haircut, it is always best to have the services of a well-reputable salon, ensuring the quality and style of your hair as well as giving your money's worth.
One of the most recommended hair parlors is Cost Cutters Family Hair Salon that is located in all 50 states of U.S. Since it is a prominent establishment, it is almost expected that the cost would be a bit pricey. But really, how much is a haircut at Cost Cutters?
The haircut prices at Cost Cutters depend on the location of the salon, the hair length and the cutting techniques employed by the stylists. Since it is a family hair salon, it offers haircuts for adults and kids as well as trims for bangs and beard. Moreover, the costs will increase if you want to add styling and finishing touches.
But Cost Cutters is not just about haircuts alone. Just like any other salon, it also has other services ranging from hair coloring, waxing, perms, up to some of the well-known hair care products.
Average Cost of Cost Cutters Haircut
The national average haircut prices at Cost Cutters are around $13.99 but costs vary significantly from one branch to another. The lowest price for men's haircut starts at $8.95 and the highest reported cost is $15.00 with an average cost of $12.76.
On the other hand, women's haircut ranges from as low as $7.99 and the highest is $18.00 with an average of $13.59. Kid's cuts 10 years old and below typically costs $12.95.
You may also avail of the combo or package services such as the following: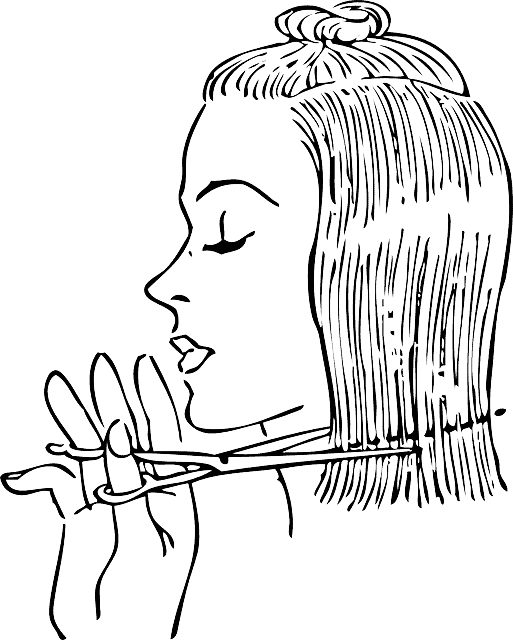 Haircut, shampoo, condition, blow dry with style

Short – $24.00
Medium – $27.00
Long – $33.00

Haircut and one wax service – $24.00
Haircut, deep conditioning treatment, blow dry with style

Short – $30.00
Medium – $33.00
Long – $39.00
Additional Costs
Tip: never go to a salon having just an exact amount of money enough to pay a haircut in your pocket. Why? Here are some of the reasons:
Giving tips or gratuities are not really required. But this is the ongoing practice among vanity services so you are expected to give around 5% up to 15% tip and can sometimes be up to 20% especially when the stylists know you are more than satisfied with the result.
Sometimes, you just go to a salon to a have a once-a-month trim. But more often than not, seeing someone getting a nice highlight or browsing through the catalog is enough encouragement for you to get additional service yourself.
Typically, salons offer products that you can purchase and take home ranging from shampoos and conditioners to other hair care products.
Some of the additional services you might find yourself paying for at Cost Cutters are the following according to SalonPrices.com although this is in no way represents all other branches but is just presented to give you a bird's eye view of the possible costs:
Shampoo & Style Finish – this only involves shampoo, applications of other after-wash hair solution and blow-dry. This will cost you around $16.95 and does not include a haircut.
Style Finish with Cut– this has a price of $4.95. But if you are going to a special occasion and you wish to have an up-do which is styling the hair without falling freely, the service price starts at $29.95.
Cap Highlight– this is coloring the hair using a frosting or tipping cap that is placed over the head. Thin hair bundles are pulled through the holes of the cap with the aid of a long, slender tool. Once the hairs are out, the stylist puts the chosen color on the hair. The price for this service starts at $54.95. How much is a haircut at Cost Cutters with cap highlight? It will be at least $71.90.
Color or Hair Dye– this is basically coloring or dyeing your hair. You have the option to choose the color that you like for your hair. Just like the cap highlight, this Cost Cutters chemical service has a starting price of $54.95.
Corrective Hair Color– this is normally done by a professional hair colorist who corrects all sorts of damages brought by color service mishaps. There is no standard price for this service since it requires initial consultation before you are given a corrective hair color.
Hair Full Foil– this is another chemical service that creates 45 to 100 foils (or folds) all over the head, depending on the client's hair length and type as well as the desired hair color. It includes foiling of the hair underneath the outer layers of your hair. If you do not want to spend on Cost Cutters haircut price since you are used to tying your hair, then you can just get this service which has a starting price of $64.95.
Perm– this is also known as the permanent wave. This is a chemical service that involves heat and chemicals to reform and restructure the hair's cross-linking bonds. After such procedure, the stylist washes and warps the treated hair, which will then be applied with a reagent or a waving lotion to keep its curls. This has an initial cost of $54.95 and will increase depending on the length of your hair. Apparently, you have the option to undergo a perming treatment after a haircut, increasing the haircut prices at Cost Cutters.
Facial waxing – Cost Cutters waxes eyebrows for $10 and lip for $10. If you want package deals to save money, waxing on both eyebrows and lip at the same time will only cost $18.
Tanning – Cost Cutters offers tanning packages for a single session, 10 sessions and unlimited sessions for one month. The single session costs $3.95; the 10 sessions cost $29.95 while the one-month unlimited package deal is priced at $39.95.
This service is only currently available at 12 locations which are within the Wisconsin state only, to wit:
Baraboo
Columbus
Lake Mills
Madison
McFarland
Monroe
Portage
Platteville
Reedsburg
Stoughton
Sun Prairie
Watertown
Shopping for Cost Cutters Haircut
If you are seeking for a haircut that is worth every penny you spent, then Cost Cutters would be the best option for you since it provides impressive haircut services like no other. It is also an ideal salon for the whole family to spend their hair care day, according to Salon Price Lady.
Furthermore, this is also a sophisticated salon for men who wish to have better and trendier yet still exudes that masculine haircut and style than what a regular barber shop provides. As a matter of fact, Cost Cutters used to be an establishment that catered to the hairstyling needs of men. Despite this worth-mentioning information, the salon always has staff members who are capable of styling women according to their desired hairstyles.
With those being said, there is no question that Cost Cutters is indeed a perfect choice for people of all ages. The Cost Cutters haircut price is reasonable since your money is spent on high-quality services.
Whether you are a man, woman or a kid, either single or a family person, you are all welcome at Cost Cutters. You can even relax while you wait for your turn. If you want to avail of their services, then set an appointment through their official website.
Factors Affecting Cost of Cost Cutters Haircut
Branch – there are about 600 locations for Cost Cutters, with each branches having its own pricing schemes depending on several factors but particularly based on the cost of doing business in that particular area.
Length of hair – the haircuts and other services can sometimes be dependent on how long the hair is, as the longer it is, the more effort would be put into it as well as the more products would be used to achieve the desired look.
Style or technique – different haircuts are being applied with varying techniques depending on the desired style and some more meticulous hairstyle would entail application of complex techniques which is expected to translate to the cost of the service.
Age – services to adults and children are typically priced differently in between branches.
Gender – men and women's haircut are also priced differently, with men's haircut typically costs lower than women's.
Location – the cost of living and cost of doing business in a particular area can almost always play a part in the pricing of any kind of services, and haircut and other hair care services are no different.
Promotions – if you are a kind of person who would grab every opportunity to save on the cost of everything every chance you get, you may for some promotional offers from Cost Cutters. They are typically posted in strategic locations of the salon for the patrons to see. Some of these promos can also be found in some discount websites such Deal Catcher.
Add-on service – while it is true that price differs per location but it may not be a significant difference unless you decided to avail of additional services on top of the haircut such as styling or highlighting.