When you bury a loved one, you would normally want some form of identification in their resting place, not only to be able to locate them easily in the vastness of large cemeteries. It also serves as a symbol to remember them by. But how much does a headstone cost?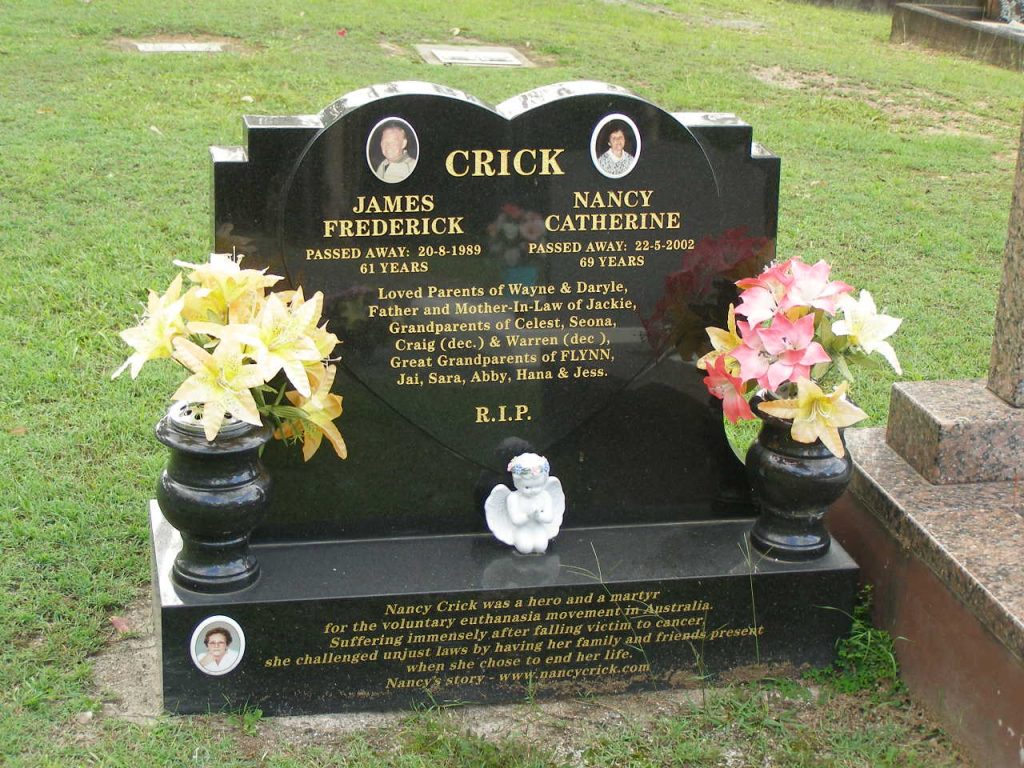 Headstone Price Ranges
Typically, the average headstone prices range from $600 for individual lawn-level type using basic stone to $4,000 for a family upright monument. But it can be as cheap as less than $200 for the most basic or it could even be as expensive as $10,000 for an elaborate upright marble marker.
Obviously, the tombstone price depends on numerous factors such as its size, the material's color and type, the desired design for the gravestone, the lettering style of the inscription, artwork, finish, and even your location, just to name a few.
Types of Headstones
Let us look at some costs of the most common gravestones used today.
From the name itself, they are completely flat and attached to the ground. Most of the time, they are made of granite.
These are also known as grass markers, and they happen to be the cheapest type, with a price range of around $130 to $600. But if you want a sophisticated color like bronze or a rare granite hue, with larger lettering and more extensive artwork, then, expect to pay a much higher tombstone cost; typically about $800 to over $1,500.
For example, Headstones and Memorials based in Vista, California offers flat grave markers or flat granite headstones from $134.00 to $1,524.00, which vary depending on their sizes.
E.F. Design Studio situated in Barre, Vermont sells grass markers made of granite for around $500 to $1,100 and you have the option to customize the headstone. It also offers 24″x12″x4″ flush grave markers ranging from $380.00 to $700.00, depending on the color and quality.
On the other hand, 30″x12″x4″ costs $535.00 to $865 and 36″x12″x4″ costs $570.00 to $1,025.00. These prices already include the shipping fee.
Meanwhile, Everlife Memorials in Corpus Christi, Texas provides single granite markers for prices ranging from $624 to $785.
This type of gravestone is also referred to as pillow or slant markers. Like flat grave markers, they are laid on the ground, but they have a height between eight and 18 inches above the ground. The top surface where the inscription is found is slanted at a certain angle.
The costs for bevel markers may run from $350 to $2,800 or more. All price factors previously mentioned apply.
For instance, the initial cost of bevel headstones at Headstones and Memorials is $549, whereas the Affordable Markers based in Atwater, California have set the price between $420 and $1,300.
At Gravestones and Memorials in Lexington Park, Maryland, the bevel headstone prices start at $399 but could be as high as between $559.99 and $913.33.
On the other hand, E.F. Design Studio offers this type of headstone between $700 and $2,800, depending on the size of the gravestone. For the different sizes, bevel grave markers cost $465.00 to $830.00 for 24″x12″x6″, $565.00 to $940.00 for 30″x12″x6″, and $650.00 to $1,090.00 for 36″x12″x6″.
Upright Headstone Monuments
These are gravestones that are mounted on horizontal bases made of granite. They can be placed over one, two, or more graves.
In most cases, an individual upright monument or a single upright headstone is tall but not wide. A companion upright headstone, on the other hand, is wide but not tall, providing more space for engraving or inscribing two names.
If you select this type of gravestone, then, you have the option to customize the look of the monument. However, it will be much more expensive. But how much does an upright monument cost?
The upright headstones prices range from $1,000 to $10,000, which may vary according to the quality of materials, the complexity, and carving of the tombstone's design, as well as, the lettering style and artwork. For a highly complex design, expect to pay higher costs.
E.F. Design Studio provides a simple single upright headstone for a price ranging from $900 to $1,800 and heart-shaped gravestones costing around $1,150 to $3,300. Below are the vertical tablet costs depending on color, size, and quality:
20″x6″x24″ tablet with a 24″x10″x6″ base – $795.00 to $1,250.00
20″x8″x24″ Tablet with a 24″x12″x8″ base – $875.00 to $1,330.00
20″x6″x30″ Tablet with a 24″x10″x6″ base – $875.00 to $1,375.00
20″x8″x30″ Tablet with a 24″x12″x8″ base – $950.00 to $1,475.00
24″x6″x30″ Tablet with a 30″x10″x6″ base – $965.00 to $1,480.00
24″x8″x30″ Tablet with a 30″x12″x8″ base – $1,050.00 to $1,715.00
Thompson Monuments located in Webster City, Iowa offers a wide selection of angle upright monuments with bases for $4,000 to $6,200.
Other Options
In case you might want to check out other options for headstones or grave markers, below are some of the products that suppliers are offering:
Headstones and Memorials
Cross Headstones – $1,634.00 to $4,604.00
Classic Upright Headstones – $1,434.00 to $6,749.00
Bronze Headstones – call for prices
PhotoStones – $779.00
Pillow Top Headstones – $489.00 to $2,189.00
Serp Top Slant Headstones – $694.00 to $2,589.00
Serp Top Upright Headstones – $1,349.00 to $4,769.00
Angel Headstones – $2,464.00 to $10,429.00
Heart Shaped Headstones – $1,434.00 to $10,429.00
Floral Upright Headstones – $2,299.00 to $4,759.00
Everlife Memorials
Double Depth Bronze Grave Marker – $1,198 to $2,889
Companion Bronze Grave Marker – $1,878 to 3,662
Individual Bronze Grave Marker – $1,044 to $1,784
Infant Bronze Grave Marker – $903 to $1,665
Expression in Bronze Grave Marker Individual – $2,664 to $3,473
Expression in Bronze Grave Marker Companion – $3,376 to $5,697
Double Interment Expressions in Bronze Grave Marker – $2,764 to $5,231
Small Bronze Grave Marker – $1,086
At Gravestones and Memorials
Saw Cut Individual Flat Markers – Starts at $198
Laser Etched Flat Markers – $628 to $940
Laser Etched Grave Markers with Vases – $720 to $1,238
Laser Etched Grave Marker – $1,024 to $1,160
Upright Cross Memorial – $2,025.00
Princeton Upright Monument – $2,100.00
Solitude Headstone – $2,100.00
Single Angel Headstone – $2,800.00
Olive Tree Upright Memorial – $2,200
Angel Leaning on Monument – $5,100
St Mary's Upright Angel Memorial – $3,900
Upright Angels Hold Double Heart Memorial – $5,100
Porcelain Pictures and Cameo Portraits – $129.99 to $639.98
Thompson Monuments
Temporary Grave Markers – $119.00 to $249.00
Porcelain Portrait Attachments for Monuments – $141 to $423
Extra Expenses
Aside from knowing the different costs of headstones, there are other costs you need to consider. These are the following:
Headstones can be shipped, so set aside a substantial amount for shipping fees, which significantly vary on the item's size, weight, and how far the destination will be.

However, a lot of suppliers already include these in the price, so make sure to clear this up beforehand.

Usually, cemeteries will charge you with installation fees ranging from $50 to $200 for a simple flat

grave headstone cost

. The costs will go up based on the size and design of the tombstone, and the needed amount of foundation to attach it

to

the ground.