Our body is like a work of art. We may be endlessly in awe how the coordination of each part keeps us alive, well, and fully functioning. But what can be more precious than the part where a life can be formed: the woman's womb.
Sadly, this essential part of women's anatomy can pose serious problems as well that sometimes we cannot do anything but to give it up to save the woman's life itself or save her from suffering due to pain and continuous bleeding.
The procedure that needs to be performed in this case is called hysterectomy. In simplest terms, it is removing the woman's uterus or womb through an invasive or surgical operation.
Usually, the surgeon takes out the whole uterus, depending on the patient's condition. In some cases, the doctor may include the removal of fallopian tubes and ovaries as well as some parts of the vagina, causing a woman to stop having menstrual periods and prevent her from getting pregnant.
We all know that such risky surgery entails a lot of expenses to cover, but you may be wondering exactly how much does a hysterectomy cost.
Average Cost of Hysterectomy
The average hysterectomy cost is $10,000 to $20,000, having a wide price range across the country starting from as low as $1,400.00 up to as high as $59,600.
Apparently, the cost highly depends on the type of hysterectomy surgery the patient has to undergo. Moreover, there are other factors that may influence the price, which can increase or decrease the total expenses one has to pay.
The Laparoscopic Hysterectomy average cost on some of the areas in the United States is as follows:
Atlanta, Georgia – $2,175 to $6,000
Chicago, Illinois – $2,025 to $5,600
Dallas, Texas – $1,950 to $5,300
Houston, Texas – $2,000 to $5,400
Los Angeles, California – $2,925 to $8,100
Miami, Florida – $2,100 to $5,700
New York, New York – $2,325 to $6,300
Philadelphia, Pennsylvania – $2,250 to $6,000
Phoenix, Arizona – $2,325 to $6,400
Washington, DC – $2,400 to $6,500
You might find the following list of facilities that perform this procedure useful if you are close to any one of them together with the average cost of hysterectomy: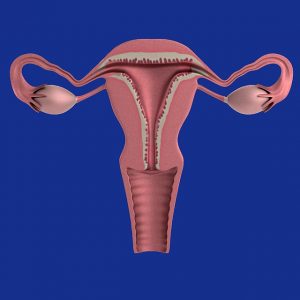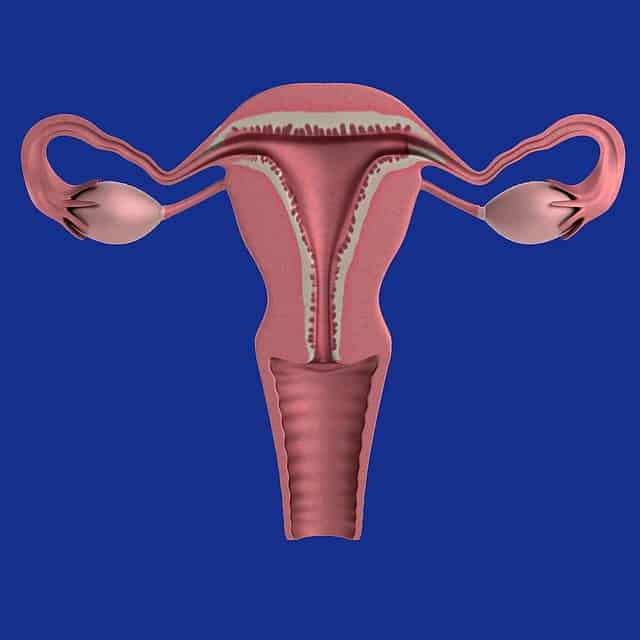 Outpatient Carecenter, Birmingham – $1,500 to $8,900
Montgomery Surgical Center, Montgomery – $1,500 to $8,900
Arklamiss Surgery Center, Monroe, Los Angeles – $1,450 to $8,700
Southern Inyo Hospital, Lone Pine – $7,800 to $24,300
First Choice Surgery Center of Baton Rouge, Los Angeles – $1,450 to $8,700
Summit Surgery Center, Covington – $1,450 to $8,700
Arkansas Valley Surgery Center, Canon City – $1,900 to $11,500
Cape Surgery Center, Sarasota –$1,650 to $10,000
Day Surgery and Recovery Center, Dalton – $1,500 to $9,100
Polk Medical Center, Cedartown – $6,600 to $59,600
Candler Hospital, Savannah – $2,775 to $14,400
River Run Surgery Center, Boise – $1,550 to $9,400
Midwest Surgical Center, Champaign – $1,650 to $9,900
Surgery Center of Centralia, Centralia – $1,650 to $9,900
St. Mary's Multispecialty Surgery Center, California, MD – $1,750 to $10,700
Rfai Surgery Center Hagerstown, Hagerstown – $1,750 to $10,700
Herrick Medical Center, Tecumseh – $7,900 to $24,800
Androscoggin Valley Hospital, Berlin – $7,400 to $59,400
Specialists One Day Surgery, Syracuse – $1,600 to $9,800
Surgicare of Jacksonville, Jacksonville – $1,700 to $10,200
James E Davis Ambulatory Surgery Center, Durham – $1,700 to $10,200
Institute for Special Surgery, Fargo – $1,400 to $8,500
East Oregon Surgery Center, Pendleton – $1,950 to $11,700
Physicians' Surgery Center, Lancaster – $1,650 to $9,900
Huron Regional Medical Center, Huron – $6,100 to $48,500
Texas Midwest Surgery Center, Abilene – $1,550 to $9,400
Piney Point Surgical Center, Houston – $1,550 to $9,400
San Angelo Ambulatory Surgery Center, San Angelo – $1,550 to $9,400
Scott and White Clinic, BCS ASC College Station – $1,550 to $9,400
Wausau Surgery Center, Wausau – $1,900 to $11,500
If you think the cost of healthcare in the USA is too much and you want to consider other options such as seeking treatment overseas, Hysterectomy surgery cost in other countries ranges from $ 2,500 to $ 12,000 which means you can combine taking a holiday and treatment abroad at the same time.
Of course, you would probably want to enjoy the trip prior to the surgery instead of after since you would need some time to recover and your movement might be limited. This price includes all destinations, medical & logistics costs and represents for the countries Costa Rica, India, Jordan, Mexico, Turkey, and Thailand.
Three Types of Hysterectomy
Since this involves the organs of the reproductive system, hysterectomy has three types of surgical operations that are based on the varying methods to get the uterus out of the system. These surgical procedures are all covered by health insurances for as long as the doctor recommends the patient to have the operation, alleviating her current health condition.
That being said, the hysterectomy average costs per type are the following:
Abdominal Hysterectomy – $9,995 to $18,880
Also known as an open hysterectomy, this invasive operation is the removal of the uterus by incising the patient's lower abdomen. Women's Health says it takes four to six weeks for the woman to recover completely.
Laparoscopic Hysterectomy – $8,088 to $12,190
Although this surgical procedure is minimally invasive in removing the patient's uterus, it still involves a small incision that is done in the navel – the hole in the middle of the stomach. After making a small opening, the surgeon inserts a tiny camera to capture the internal images, allowing the surgeon to conduct the surgery while watching the footage displayed on the TV monitor.
There are also instances when the surgeon does two to three more tiny incisions in the same body area to insert specialized medical devices to perform the removal process. When this is done, the recovery period can take three to four weeks.
Moreover, the patient is given two options: either she would undergo a supra-cervical hysterectomy where she keeps her cervix untouched or a total laparoscopic hysterectomy that completely removes her uterus.
Vaginal Hysterectomy – $9,333 to $14,623
As the name implies, this is an invasive surgical procedure that removes the patient's uterus through her vagina. During the operation, the doctor has to detach the uterus from the fallopian tubes, ovaries, and upper vagina as well as the connective tissues and blood vessels that support the internal organ. Just like the Laparoscopic Hysterectomy, full recovery also takes three to four weeks.
What are Included
Like most surgical procedures, the hysterectomy price would include the following components:
The cost of the procedure itself – this includes the value of the procedure itself and the professional fee of the surgeon doing the surgery.
The facility – this includes the cost of the operating room usage as well as the medical machines, equipment, surgical tools, and supplies needed in the performance of the surgery. An average of two days stay in the hospital is required after the surgery. Anything in excess would be charged as an additional cost.
The anesthesia – this includes the value of the anesthesia administered that is required to last for the duration of the surgery and the professional fee of the anesthesiologist.
Postoperative care – any medications and pain management drugs that are commonly used while the patient is in the typical two-day hospital stay post surgery would normally be included in the package.
Additional Costs
Your additional expenses after surgery depend on the purpose why the surgery is performed in the first place. If your hysterectomy is performed to rule out or further evaluate a cancerous growth, additional biopsies may be required which would entail an extra cost of as high as $1,200 depending on the facility performing it.
You should also expect to be in pain after the procedure especially after you have been sent home. So expect to be prescribed with a lot of pain relievers while you recuperate.
You may also be recommended to wear abdominal binders after surgery to protect the incision. The After C-Section & Hysterectomy Abdominal Binder which is available at Amazon can be worn after any abdominal and vaginal surgery.
Another option would be the Laparoscopy – Recovery Kit which is composed of a cotton belly band, massage/wound therapy DVD and skin brush.
It may also help to temporarily use specially designed panties for hysterectomy recovery which can help reduce swelling on the affected part.
Shopping for Hysterectomy
When you are recommended for hysterectomy by your gynecologist and he or she has given you an estimate of the cost of the procedure as a package, you do not have to be obliged to get their service if you find the price too outrageous. You are always welcome to shop around for surgeons and facilities that can give you the lowest possible price without compromising your safety, especially so if you do not have insurance. If you do, be sure to contact the right person to inquire if they would really cover your case.
The American Congress of Obstetricians and Gynecologists or ACOG offers a free OB-Gyn locator to help you find one near your area.
Factors Affecting Hysterectomy Cost
Type of Hysterectomy surgery – as mentioned above, there are several types of hysterectomy, each having a different cost.
Reason for hysterectomy – the reason behind the decision to undergo hysterectomy would somehow affect the cost due to the additional procedure to be done after the operation which would automatically entail additional cost.
Facility – the choice of the facility or the hospital where the operation is to be performed would affect the overall cost due to the varying rates these hospitals charge patients depending on the quality of their services, their popularity or reputation, the line of specialization of the hospital, among others.
Surgeon – the level of skills and experience of the surgeon would most often reflect on the professional fees imposed on the procedure.
Location – as with any other medical services, the cost of living and cost of doing business is a staple factor in pricing.
Insurance – insurance providers would only cover hysterectomies when it is deemed medically necessary such as cancer treatment or bleeding problems. Otherwise, they would rule it as an elective which may reduce your chances of it being covered. If covered, expect to save around 10% to 50% of the cost.
Reasons Why a Woman has to Undergo Hysterectomy
Hysterectomy is definitely not a cosmetic surgery. It is given to women who have the following serious health conditions as provided by Women's Health:
Abnormal Vaginal Bleeding. Characterized by heavy or unusual and prolonged occurrences of blood discharges, this condition is commonly caused by changes in levels of hormones, the presence of infection and cancer.
Adenomyosis. This condition happens when the tissue in the uterine lining develops INSIDE the uterine walls where it does not belong. The walls become thicker, causing heavy bleeding and severe abdominal pain.
Cancer or Precancer Affecting Parts of the Reproductive System. Cervical cancer, endometrial cancer (the uterine lining) and ovarian cancer are some of the ailments caused by the existence of cancer cells. Yes, there are chemotherapy and radiation to address those cancer issues. However, undergoing hysterectomy may be more advisable if the patient has cancer in either cervix, ovaries or uterus.
Endometriosis. This is somehow the opposite condition of Adenomyosis. It usually occurs when the tissue, which normally grows along the uterine lining, develops OUTSIDE the womb, particularly in the ovaries where it should not stay and evolve. According to Women's Health, Endometriosis can cause bleeding between menstrual periods and severe abdominal pain.
The growth of Uterine Fibroids. Apparently, these are benign or non-cancerous growths in the uterine wall. When this happens on women, they experience heavy bleeding and suffer from severe pain in their lower abdomen.
The occurrence of Uterine Prolapse. This typically happens when the womb goes down from its usual position going to the vagina. Women, who had a number of normal birth deliveries (vaginal births), commonly experience Uterine Prolapse, possibly leading to bowel and urinary problems as well as pelvic pressure. But it can occur due to obesity or in cases when a woman has passed her menopausal stage.
Hysterectomy Alternatives
The general hysterectomy price is clearly expensive.
It would even be a burden if the patient does not have health insurance that can cover up to 50 percent of the total costs. However, there are alternatives a woman can use before she spends and undergoes the surgical operation. These are:
Exercise especially for those women who are experiencing uterine prolapsed
Medications prescribed by the doctor to ease the heavy bleeding and severe pain
Non-surgical treatments that can shrink or stop the growth of uterine fibroids
Usage of Vaginal Pessary that is usually placed inside the vagina to keep the uterus in its usual position