Regular checkups are a surefire way to detect a disease early on for a better chance of cure and survival. For women, mammography is the type of imaging test that detect breast abnormalities especially tumor and cancer. By undergoing this procedure, doctors can detect the problem early on even before you experience the signs and symptoms. But first things first: how much does a mammogram cost?
Average Cost of Mammogram
The average cost of mammogram ranges from $100 to $300 out of pocket. If you are covered by insurance, the average cost ranges from $0 to $35.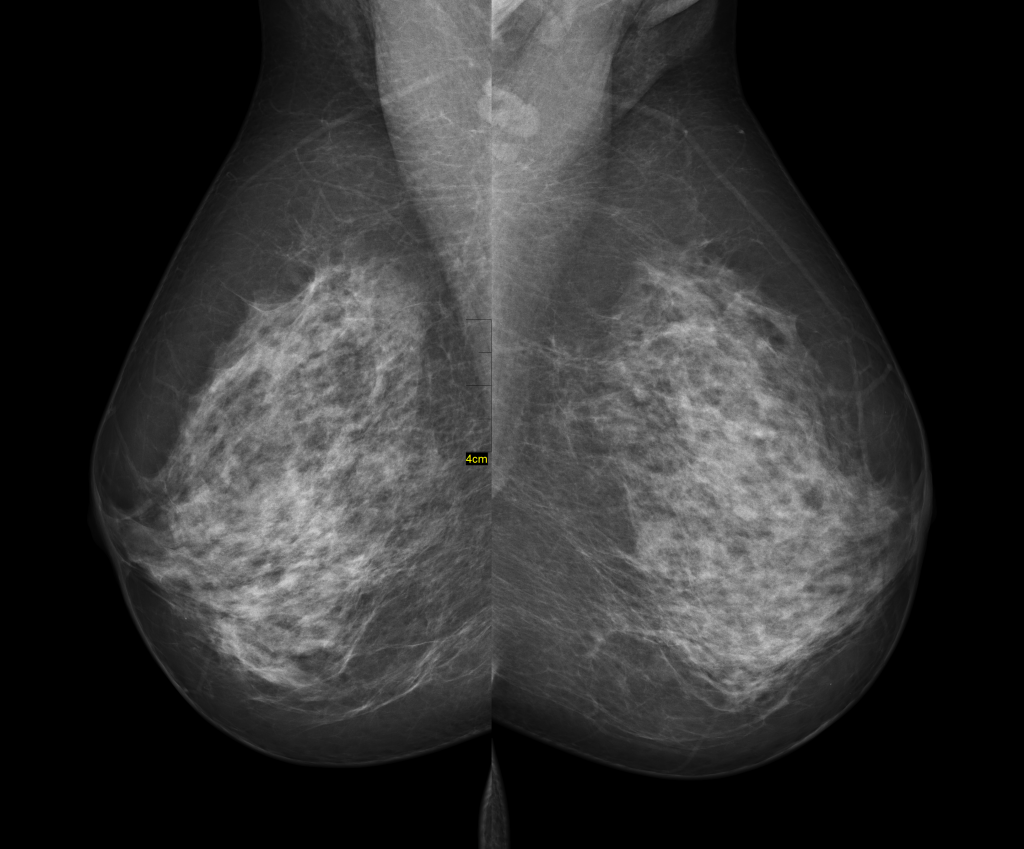 The good thing is that most health insurance policies cover mammograms. However, you can still find affordable mammogram services even if you don't have insurance coverage.
What Are Included?
Mammography is basically a breast imaging test that uses an X-ray to see what is inside the breasts. This test is proven to be effective in detecting and diagnosing any breast–related problem early on.
Traditional mammography is the one that utilizes 2-D images. Here, images will be taken from the front and side angles.
In recent years, there have been improvements and advances when it comes to mammography. The newer 3D mammography, also called tomosynthesis, produces multiple pictures of the breast from different angles at once which are clearer and more detailed.
Like in 2D, the breast will be compressed between the two plates of the X-ray. 3D mammography is the more preferred procedure over 2D because of the following:
It is slightly better at detecting breast tumors especially in more dense tissues.
Because it's 3D, images are clearer so interpretation is easier.
Might act as a standalone procedure without the need for anything else.
Factors Affecting Cost of Mammogram
The cost of diagnostic procedures like mammograms will be affected by the following factors:
Whether you are in just for the screening or aiming for the actual diagnosis will definitely affect the type of mammogram you will be undergoing. Also, your doctor might require additional procedures for confirmation or assess the severity of the condition.
Different facilities tend to have varying prices of mammograms which mainly depend on whether they are a diagnostic center or a full-fledged hospital. Independent diagnostic centers tend to offer more affordable services because they usually cater to single or specialized services only, hence, they tend to have more patients. The volume of requests makes the cost cheaper.
Medical procedures, like any other commodities, are always affected by the cost of living and the cost of doing business in a particular location. So if you are availing of the service in an area that is notoriously known to be expensive, you know what to expect.
Having medical insurance saves you a lot of costs arising from very expensive health-related bills.
Additional Costs
In undergoing this test, you also have to prepare for additional costs that may arise depending on the results of the procedure. Aside from taking a mammogram, you may also have to get an MRI.
If your doctor sees any abnormality or irregularity, you will have to take more tests. According to recent studies, more than 10% of women who have taken a mammogram would also take more tests.
Preparing for a Mammogram
Before you even schedule a mammogram, you have to prepare yourself for the test. Make sure that you talk to your doctor about your medical history, any surgery you had before, or if any of your family has a breast cancer history.
It is also important that you schedule your mammogram after your menstrual period. Do not schedule before your period.
It is strongly recommended that you schedule a mammogram one week after your period. You should also tell your doctor if there is a possibility that you're pregnant.
If you are scheduled for this test, do not wear talcum powder or deodorant. In case you also have previous tests and you are asking for another opinion, you should also tell your doctor about it.
How Does It Work?
As mentioned, a mammogram uses x-rays which is a form of radiation. It passes through objects and the body then it records an image on a special detector. Various body parts would accept X-rays to different degrees.
Before, X-ray images were in hard film copy. Given the recent technological advancements, x-rays images are now stored in digital files. They are much easier to access.
This procedure is performed by a radiologic technologist who will position your body in the equipment. Your breast is then placed on a platform and will slowly compress your breast. This is essential to even out the thickness of the breast for better tissue visualization.
Another reason is to reduce image blur and X-ray shatter for better picture quality. You will be asked to change positions as it can have an angled side and a top to bottom view.
Once you are finally in the right position, you will have to keep still and hold your breath for a few seconds. The whole process takes about 30 minutes. The same process is done for tomosynthesis.
Affordable Mammogram
The mammogram cost or any other medical procedure can be burdensome to a lot of women who don't earn much and don't have insurance coverage. The good news is that, even if you have no medical insurance, there are ways to reduce the cost of the service.
There are discounts provided by various facilities and organizations, particularly during October.
During Breast Cancer Awareness Month, there are groups and organizations that provide free services in various mobile clinics. You can also access the website of the United States Centers for Disease Control and Prevention to search for programs that provide low–cost or even free mammograms.
There are some health centers around the country that offer women's health care affordable services. These include annual physicals, breast, and pelvic exams, prenatal care, cervical cancer screening, and even reproductive health counseling.
Even if you still can't afford the inexpensive fees, they offer a sliding fee scale so you can manage your budget well. So there's really no excuse for not prioritizing your health, right?