Have you ever dreamed of having a place by the beach or a house in the mountains? You can turn this into reality without breaking the bank if you opt to have a mobile home. Mobile homes, also known as manufactured houses, are considered to be cheaper alternatives to traditional houses. If you are considering owning one, knowing how much does a mobile home cost is a good starting point.
Average Cost of Mobile Homes
The average mobile home price may range from $40,000 to $250,000, or even more for a brand new one. On the other hand, prepare to spend around $10,000 to $50,000 or more for a used or second-hand one.
The cost of manufactured houses varies and depends mainly on the size, materials used, and location. Other factors will also be discussed in this article.
Factors Affecting the Price of Manufactured Homes
Although mobile homes may be considered a downgrade from typical residential houses, the factors that impact the cost are almost the same, namely:
1. Size and Type of mobile homes
Single wide mobile homes – these are the ones that measure anywhere between 600 and 1,300 sq.ft. and can have one to two bedrooms as well as one to two bathrooms. Their maximum dimensions are typically 10–18 feet by 42–90 feet. They usually cost $40,000 for a new one and between $10,000 and $25,000 for a second-hand one.
Double-wide mobile homes – these typically measure around 1,000 to 2,500 sq.ft. and typically have a dimension of around 20–42 feet x 42–90 feet. Double-wide mobile homes typically have two to three bedrooms and two to three bathrooms. These can have a price tag of $75,000 for a brand new one and around $20,000 to $50,000 for a used one.
Triple wide/multi wide mobile homes – these types can have a maximum living space of around 4,500 sq.ft. Because of their relatively wider living space compared to the other two types, they are highly customizable and can have at least three bedrooms and three bathrooms. A new one can cost around $100,000 to $250,000, and a second-hand one can cost a minimum of $50,000, possibly even more.
2. Materials and Customizations – there are mobile homes that can be readily purchased at standard costs. However, if you want it custom-made according to your personal taste and preference, say, if you want built-in desks, cupboards, or a fireplace, they will come at some additional cost. In terms of materials, understandably, higher quality such as the use of stainless steel countertops, will cost more than the typical laminates.
3. Delivery – most manufacturers would shoulder the delivery cost of the mobile home, especially if the site is within the same area as the fabricators. However, if you are intending to take it somewhere farther, then prepare to shoulder additional logistics costs.
4. Location – as with any kind of product or service, where you are located or where you are purchasing the item definitely plays a major role in how much you have to pay. The cost of materials and labor, as well as the cost of doing business in a particular area, will definitely be reflected in the cost of mobile homes.
Additional Costs
When considering having a mobile home, make sure that you do not just factor in the cost of the actual unit alone. You also need to consider the other related costs of owning one, such as the following:
1. Land Rental Cost
Most new mobile homes are set up in parks or certain developments. That is why some mobile homes appear to be a cheaper alternative than buying real estate.
You do not necessarily have to own a piece of land, unlike when you need to construct a permanent residential structure. But the downside is that you also have to pay for the rental cost of the space where your mobile home will be erected. The cost ranges from $300 to $800 on average, but can be as much as $3,000, depending on your location.
2. Moving Cost
One cost you need to consider when owning a mobile home is the moving cost. After all, that is why you want to own a mobile house – to be able to move it to wherever and whenever you want. A good baseline cost to set is between $1 and $5 for every mile.
3. Utilities
What's a house without utilities, right? Electricity, water, cable, internet, phone service, gas, etc. are some of the several things you need to have installed and subscribed to live comfortably in your new home.
4. Taxes
Depending on what state you live in, owning a mobile home is just like owning a regular house that you need to religiously pay tax on year after year after year. Different states impose varying tax rates depending on where you are, but the average tax rate for houses is 1.5% of their appraised value.
However, in other states, your mobile home is considered personal property, so you pay its taxes the way you would pay for your vehicle.
5. Repairs, Maintenance, and Upgrades
As with any house, you need to do regular maintenance, repairs if needed, and once in a while, do some upgrades. Some would include repairing or changing the windows, doing some plumbing work, kitchen renovation, and the likes.
A few examples of the usual items for home improvements and their corresponding estimated prices are as follows:
Countertops – $80 to $100
Light fixtures – $200
Linoleum – $10 per box
Paint – $150 to $300
Sheetrock – $10 per sheet
Sink and faucet – $175
Subfloors – $9 per sheet
Toilets – $89 to $99
6. Financing Cost
Another thing that you need to be ready for, apart from mobile home prices, is how you are going to purchase one if your current finances won't allow you to pay in cash. Please note that the rates are higher compared to applying for a loan for traditionally made houses. With this, expect an interest rate between 6% and 10%, while some can be as high as 12%.
7. Mobile Home Insurance Cost
The insurance rates vary from $10 to $95 per month or can be as high as $2,000 per year depending on several factors discussed below.
Home Value: This will be based on the assessed or market value of the mobile home considering the quality, the improvements or upgrades made, depreciation, and even the current value of the real estate in a particular state, city, or county.
Amount of Coverage: While most property insurance policies rely on the value of the property being insured based on size, location, quality, and amenities, you have the free will to choose the amount you want to be covered. This will be the main basis for the premium you need to pay.
Age of Home: The age of your home can also affect the cost of insurance. Older mobile homes

can be

quite difficult

to insure because they are more prone to damage. Because of this, their coverage will

more likely be expensive.
Advantages of Purchasing A Mobile Home
Need more persuasion to buy mobile homes? Please consider the following:
Easy to build – since mobile homes are pre-fabricated, they are easier to put up or construct in any space you want them temporarily erected in. They don't have the complexity of building a typical house, so you don't have to deal with the vastness of the individual parts you need to assemble and the different people you need to hire to do the job.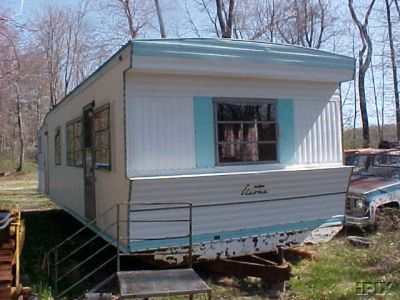 Customizable – surely, regular house construction can be customized to whatever design you want it to be, depending on your budget and what the building regulations allow. However, it isn't much of an issue when it comes to mobile homes, as manufacturers will typically offer customization at a cheaper surcharge.
Safer new models – because mobile homes have been regulated under HUD codes, the quality of these houses has tremendously improved over the years. 
Lower tax – you would understandably get a lower tax rate for owning a mobile home than a typical residential house simply because mobile homes are treated as personal property in most states. On the other hand, residential homes are classified as real estate, which obviously ranks higher in terms of tax classification.