Your pet is your family. But there are times we can't take it any longer. You care about them than yourself. You know it's time and she needs to go. Are you feeling so right now? We will help you to clear all your doubts and to do it the cheapest way, but with dignity. 
For some pet owners whose dog is getting old or having difficult times due to health complications, euthanasia is, of course, the best choice. But just before you finally decide to pursue this option, you need to know how much does it cost to euthanize your pet. We will be focusing on the cost to put down your dog. Cats euthanasia cost is almost similar. 
The Right Time To Euthanize Your Dog
Before getting into the details of dog euthanasia cost, one of the most important questions that you have to ask is, how will you know that it is finally the right time to euthanize your dog? There are specific situations that can help you to finally decide to euthanize your dog or cat.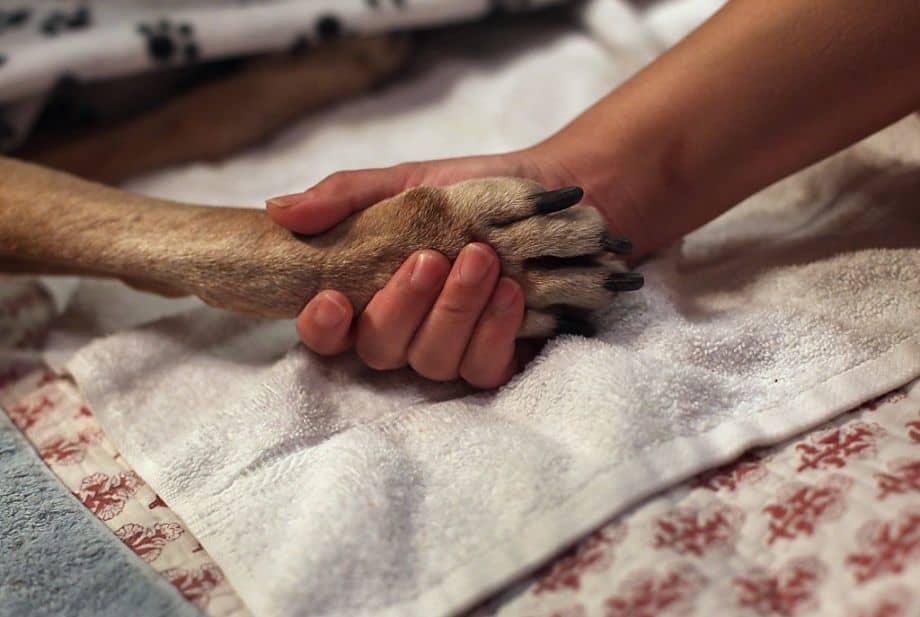 For instance, if your dog is in severe pain that can no longer be relieved, you might want to euthanize your pet so your dog no longer has to suffer. 
As as a pet owner, you always have the choice to have this option and to euthanize your pet for its own welfare. You may also want to consult a vet to help you in your decision.
How Much Does Dog Euthanasia Cost?
Dog euthanasia cost has been increasing year after year and the cost to put your dog to sleep ranges from $50 to $600 which includes sedation, euthanasia, and cremation.  
If you have a dog or a cat and you are considering this option, you would definitely want to know the cost to euthanize a cat or a dog. The cost to put a dog to sleep would depend on your answers to the below questions. 
Do you want to sedate your pet before euthanasia injection so that the pet won't feel much pain?
Do you prefer an at-home service or in office service?
Do you want your pet's body to be buried or cremated?
If you want to cremate your pet, would you need the cremation to be private?
Do you want the ashes of your pet returned to you in an urn?
Would you look for animal centers around you where you could get the service for as low as $35?
Depending on your answers to the above questions, the price to put a dog down would change from $35 to $750. That being said, if you are not financially sound at the moment, you could simply get it done for $150-200.
Getting below $100 would be hard as those would only be available in animal societies like Michigan Humane Society where dog euthanasia is done for as low $35. Cheap dog euthanasia services are usually in-office where no cremation facilities would be provided.
Factors That Affect The Cost to Euthanize a Cat/Dog
There are various factors that can affect pricing. One of which is the location. Even if let's say you are living in a small town located in a rural area, you can expect that the cost of euthanizing a cat/dog is less compared to if you are living in the city.
In the event that your pet have never been seen by the veterinarian before, most veterinarians would charge a small fee for the pet examination before the dog or cat euthanasia.
In-clinic euthanasia would cost lesser than in home dog euthanasia because a vet would have to reach your home and the cost changes depending on the distance of your home from the clinic. But if you want your pet to have his last minutes where he loves, you should opt for pet euthanasia at home.
The process starts when the vet sedates the dog or cat. It's optional and may cost you more. If a sedative is injected, it takes about 15 minutes to be in effect and then, a vein injection is given which turns off brain activity causing the pet's breathing to quicken for a few seconds. The whole dog sedation and euthanasia process would be completed in about 30 minutes. So, how much does it cost to euthanize a dog? Here are the charges specified by a few centers. 
Gentle Journey's cost to euthanize a dog is about $285 
ACC of NYC dog euthanasia price is $125.
Next process is cremation. The cost of pet cremation would change depending on the pet's weight. If you want to cremate your dog, there are two options.
Private Cremation – You can keep your pet's ashes. You can buy urns online at Amazon if you want to keep your pet's ashes. Private cremation could cost an extra $40-175 based on pet's weight.
Group Cremation – Cheaper than private cremation as a group of animals are being cremated. Usually, the extra cost for group cremation ranges from $25 to $75.
Oregon Humane Society's cost of dog euthanasia and cremation varies from $40 to $200 based on your pet's weight which includes group cremation too. SPCA Tamba Bay's cost to put down a dog is about $65-120 depending upon the weight.
Other options besides cremation are home burial and pet cemetery burial. Pet cemetery services could be expensive. By choosing home burial, the total cost for putting the dog down will reduce accordingly.
You would need to search for pet euthanization and cremation services near your locality to find a clinic or an animal society if you are conscious about saving money.
Euthanasia Methods
Now that you have finally decided to euthanize your pet, the next thing to know is process itself. There are various euthanasia methods used that are available at vets. The methods include the following:
Injection of Pentobarbitone Sodium: This is considered to be the most common method. Using the drug, it is injected into your pet, putting your pet to sleep. It enters and penetrates into the bloodstream which suppresses the function of your pet's brain and heart. 
Captive Bolt Euthanasia: This uses a special gun, but this method is often used for horses and livestock animals.
Intravenous Injection of Potassium Chloride: Another popular euthanasia method used by veterinaries is the intravenous injection by using a big volume of potassium chloride. By injecting this huge volume of potassium chloride, it results in the increase in the blood potassium level of the animal which results in a fatal and severe heart failure.
Burials and Memorials
When you have finally decided the method and how you want it done, the last decision for you to make is to know where you will put the last remains of your dog. Same as people, there are various options. You can either go for burial or cremation. If you are having a hard time choosing, your vet can help you.
First, you need to know if there are ordinances about at-home burials. You need to be aware of the city ordinances if you wish to bury your pet at home.
Method to memorize your pet are,
It is a painful, sad and tough decision to euthanize your pet especially if your cat or dog is already part of your life. But if it is for the own good of your pet, you made the right decision. The cost to euthanize a dog is the last expense you will have for your favorite pet.