Considering the controversial status of the health care system in the United States, the idea of bringing another life could be unnerving. The average cost of delivering a baby paid by most Americans depends on two factors – the type of delivery and the location. It is important to take note that these calculations do not yet reflect prices covered by medical insurance.
For a vaginal delivery without any complication, the average fee could be anywhere between $8,000 and $17,000. This does not yet account for the specific location in the country, for which costs can change drastically.
The fee for an uncomplicated caesarean section (c-section) would entail about $14,000 to $25,000. Also, this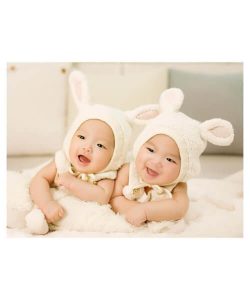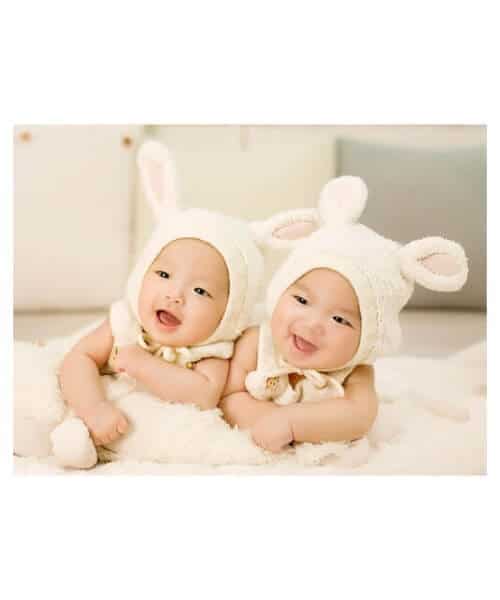 does not register broad price variation according to a particular place in the United States. Some c-section fees can drop way lower than the national average estimates.
Average Prenatal Care Costs
Apart from the childbirth price, another set of medical expenses discerning parents must consider is the cost of prenatal care. Successful delivery of a baby strictly requires preliminary examinations and treatment for each trimester (per three months of pregnancy). It is important to take note that the prices featured here are not yet covered by specific government-issued or private health insurance. Here are the following cost inclusions worth noting:
Perhaps this period of the pregnancy proved to be the most expensive. The total cost for all visible basic necessities during the first trimester could run as much as $2,314. These already include three months supply of prenatal vitamins ($20 max per monthly bottle), ultrasound exam ($254), and cell-free fetal DNA testing ($2,000).
During these second three months, a parent can already determine the baby's sex as well as possibly screen his or her overall condition. The second phase of pregnancy also entails another set of expenses. The total visible cost is roughly around $654, which includes glucose screening ($100) and amniocentesis ($300 max), and the ultrasound exam ($254). Maternal blood screening is not included in the visible estimation.
The third phase of pregnancy already clears the baby's overall condition. By this time, the mother's sole concern is to ensure a safe and proper delivery at the end of the three months. The best way to avoid complications on the part of the mother is to enroll in birthing classes. Full sessions could cost around $50 to $200 without insurance coverage.
Top 15 Cheapest Locations For Vaginal Birth
Considering the average cost of delivering a baby presented in the first part of the article, choosing where to give birth is practically similar to 'choosing how much you are willing to pay.' For the purpose of objective analysis, this part of the article will only feature the average fee for a vaginal birth. This does not include the calculation for complicated medical procedures and insurance coverage.
Here are the top 15 cheapest locations across the United States and their corresponding average cost:
Kansas City, Missouri: $6,075
Pittsburgh, Pennsylvania: $6,245
St. Louis, Missouri: $6,716
Phoenix, Arizona: $7,094
San Antonio, Texas: $7,469
Cleveland, Ohio: $7,541
Las Vegas, Nevada: $7,985
Tampa, Florida: $8190
Denver, Colorado: $8,338
Detroit, Michigan: $8,463
Houston, Texas: $8,465
Cincinnati, Ohio: $8,484
Atlanta, Georgia: $8,497
Chicago, Illinois: $8,838
Charlotte, North Carolina: $8,857
Top 15 Cheapest Locations For C-Section
Given the average cost to deliver a baby via an uncomplicated vaginal birth, any shrewd parent can already have a suitable reference for the least expensive medical service. However, one cannot expect all deliveries to be viable through natural childbirth. Unforeseen difficulties include the sudden change of the baby's position during the third trimester.
During these instances, a caesarean section is required to ensure a successful delivery. It is important to take note that there are some areas in the country wherein the childbirth price for routine vaginal delivery does not fall far behind the average cost to avail for c-section. 
Pittsburgh, Pennsylvania: $6,891
Kansas City, Missouri: $8,032
St. Louis, Missouri: $8,323
Cleveland, Ohio: $8,772
Atlanta, Georgia: $9,424
Las Vegas, Nevada: $9,502
Cincinnati, Ohio: $10,033
Houston, Texas: $10,039
Washington DC: $10,972
Detroit, Michigan: $11,334
Miami, Florida: $11,480
Phoenix, Arizona: $11,558
Charlotte, North Carolina: $11,741
Indianapolis, Indiana: $12,181
Orlando, Florida: $12,232
Why Give Birth In Singapore?
By comparison in international standards, the United States seems like a very expensive country for a mother to give birth, especially for one who is uninsured and has to pay for all medical expenses straight from the pocket.
For this reason, many American parents would seek premium medical services elsewhere. If one has to choose a particular country to have a delivery, many would easily name Singapore as the best option.
The health care standards of Singapore compete with other reputable nations like Taiwan and Japan. While Taiwan and India may excel in the field of surgery and trauma repair, these countries do not have a budget-friendly and streamlined average cost to deliver a baby like Singaporean hospitals and birthing clinics do. It is also important to take note that the quality of obstetrics care in Singapore is virtually on par with the standards observed in the United States.
Here is a comprehensive rundown of expenses:
A routine vaginal delivery at a public hospital costs roughly $2,450, which is three times cheaper than the average cost to give a natural birth in the state of Missouri. A patient will be spending about two nights in the ward room.
In a private hospital, however, a patient will be paying $4,060. This rate reflects the usual single-room accommodation and usually, does not account for the fee entailed by a relatively complicated vaginal birth.
A c-section delivery in a Singaporean public hospital is around $4,830, which is nearly twice cheaper than caesarean delivery in St. Louis, Missouri. The patient will be spending an average of three nights in the ward room.
C-section in Singapore's private medical centers can cost at least $6,090 or more. Mothers will be spending about three nights inside a single-room accommodation for total recovery. Curiously, the most expensive delivery procedure in Singapore is nearly equal to the basic cost of an uncomplicated routine vaginal birth in Kansas City, Missouri.