To make sure that we are able to provide for our daily needs, we work. We work every day and even spend more hours just so we can earn enough to buy our necessities, pay for our needs, and save for future uses, especially now that almost everything has become more costly than before. And in order to work effectively, we need to ensure that our bodies are well-conditioned every day.
However, the demands of our work, sometimes, wear us off physically, and our backs are the ones that immediately get affected most of the time. The most effective way to address such issue is getting enough rest, but there are over-the-counter medications that can alleviate the excruciating pain in an instant. In the event when medical treatments no longer take away the discomforts, you may need to undergo a back surgery to correct the problem.
Typical Cost of Back Surgery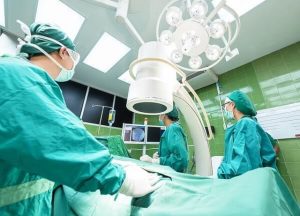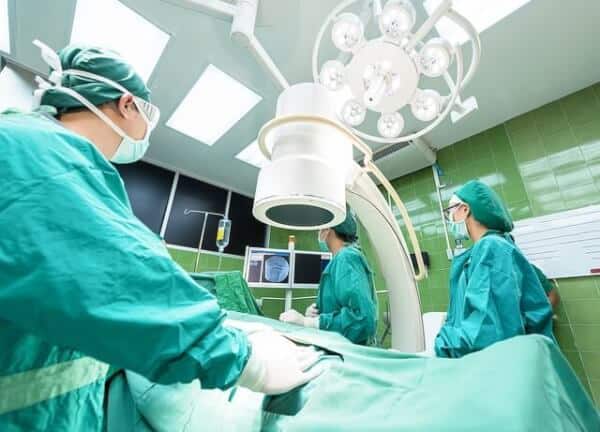 Before giving you the back surgery cost, when does this medical procedure given to patients? Apparently, there are only a few cases when back pains are corrected through surgeries, but they are mostly recommended if non-surgical treatments are not effective in relieving the pain. Apart from that, a back surgery is needed when a pinched nerve causes the back pain. This is characterized where the spinal cord is compressed or there are too many movements between the bones.
When it comes to its fees, the average cost of spine surgery, according to To Your Health, is $100,000 or higher, depending on what type of back surgery a patient needs and where the operation will be conducted. This already includes the fees for the hospitalization, magnetic resonance imaging (MRI), medications, as well as the rehabilitation and disability. The actual costs can reach as high as $170,000. You can spend around $112,000 for a cervical fusion, $150,000 for Spinal Fusion and Laminectomy, and $169,000 for a lumbar fusion.
With its skyrocketing costs, no wonder why a back surgery is one of the most expensive medical procedures in the United States. Let's say you take away the costs of the hospitalization, imaging processes, and other medications, the surgeries itself are already expensive. Take a look at the following estimated prices:
Lumbar laminectomy $18,000
Cervical fusion $19,850
Decompression surgery $24,000
Lumbar spinal fusion $34,500
Anterior cervical fusion $44,000
Additional Costs to Take Note
Unfortunately, there are still additional costs that you should be aware of, and they usually come after the surgery. Once the medical procedure is done, most patients may need between two and six weeks to recover. A back may be necessary to help the patient, and it costs about $200 or higher. Doctors may also recommend a physical therapy, which costs around $50 to $100 for every session.
And even if a patient has already undergone a back surgery, he or she still needs a pain medication prescribed by the doctor. There are also cases when a patient needs a walker for support, and it can cost around $50 to $100 or higher. But this equipment is only required when the doctor requires the patient to have it.
Paying With a Health Insurance and Discount Options
But don't get too stressed out by the figures you see above. Those costs are applicable to patients who don't have any insurance coverage. The good news is that if you have a health insurance, the total cost will definitely go as low as $200 to the maximum out-of-pocket costs. Typically, most health insurance plans cover back or spinal surgeries, hence, the huge difference of the overall fees. Make sure to speak with your insurance provider about the policies and coverage for this type of surgery.
If for instance, you don't have an insurance coverage, but you still don't have enough money to spare for the surgery, then there other ways to lessen the back surgery cost. There are medical institutions that offer discounts if you pay before the surgery or if you choose to pay within a certain period of time. You can also take advantage of medical missions or participate in medical cases that need patients for their study. This may cost lesser than the usual fees or may be free of charge.
Back Surgery Costs in Other Countries
There is no use denying how expensive the cost of back surgery is in the U.S., and for such reason, patients tend to seek for medical institutions in other countries where the operation is relatively much cheaper than in the states. According to Medigo, the three nations with the most affordable spinal surgery cost are:
Morocco with an average cost of $2,056;
Poland with $3,350;
and India with $3,999.
Yes, you do need to spend for the airfare to get to those destinations, but if you combine all the costs, the total amount won't even reach half of the average cost in the U.S., so it is still reasonable enough to go to other countries. Unless you'll be staying in the country for weeks or month, then your overall spending will evidently increase.
Of course, there are more countries that offer back surgeries at lower costs. Here are some institutions that you can consider:
Germany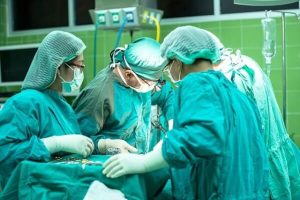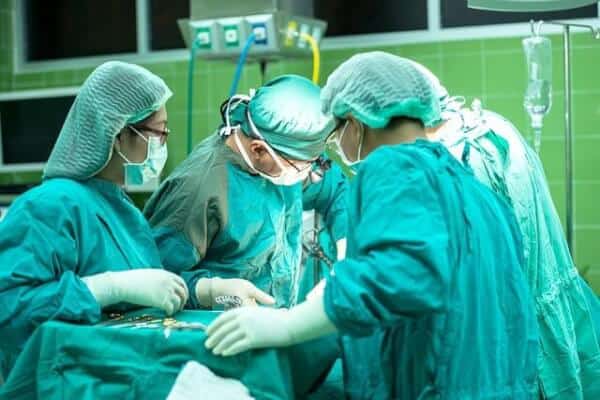 Helios Hospital Berlin-Buch in Berlin                         from $10,428
India
Primus Super Specialty Hospital in New Delhi      from $4,000
Fortis Hospital Mulund in Mumbai                            from $4,600
Fortis Escorts Heart Institute in New Delhi            from $4,971
Fortis Hospital Bangalore in Bangalore                    from $4,971
Fortis Hospital Mohali in Chandigarh                        from $4,971
Narayana Health: Health City in Bangalore            from $5,404
Israel
Herzliya Medical Center in Herzliya                          from $41,380
Mexico
Hospital Hispano Americano in Mexicali from $4,500
Morocco
HOSPITAL PRIVÉ MARRAKECH in Marrakech        from $2,057
Poland
KCM Clinic in Jelenia Góra                                            from $3,350
South Korea
KUIMS in Seoul                                                                 from $10,807
Samsung Medical Center in Seoul                             from $10,807
Asan Medical Center in Seoul                                     from $10,807
Severance Hospital in Seoul                                        from $10,000
Incheon St. Mary's Hospital in Seoul                        from $10,000
Spain
Policlinica NTRA. SRA. del Rosario in Ibiza              from $5,944
Hospital San Roque Maspalomas in Las Palmas   from $4,702
Tunisia
Polyclinique L'Excellence in Mahdia                         from $4,161
Turkey
Bayindir Hospital Sogutozu in Ankara                      from $6,831
Bayindir Hospital Kavaklidere in Ankara  from $6,831
Bayindir Hospital Icerenkoy in Istanbul                   from $6,831
United Arab Emirates
Zulekha Hospital in Dubai                                             from $9,000