An archipelagic country that consists of more than 700 islands, the Bahamas or formally known as the Commonwealth of the Bahamas is part of the famous Caribbean region where world-class and beautiful beaches abound. Aside from beaches, the Bahamas also boasts of other breathtaking wonders that you don't see in other parts of the world. And you can easily get anywhere since most of the localities know how to speak English.
Moreover, the Bahamas offers a wide range of activities for all kinds of people. It is a perfect place for families, couples, friends, and those who just want to experience a one-of-a-kind vacation. If you are an adventure-seeker, then never forget to put this magnificent country on your travel bucket list because it is a complete package that is worth more than the price you pay. And speaking of prices, how much does it cost to go to the Bahamas?
Typical Costs of a Bahamas Vacation
Apparently, there are many factors that affect the Bahamas trip cost, including the location where fly from, the number of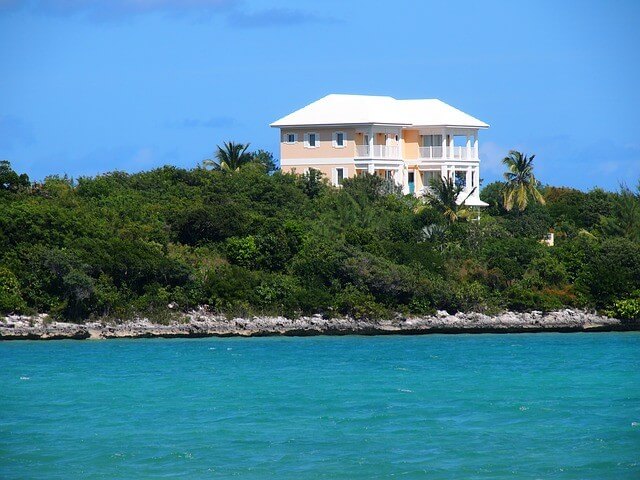 vacation days, the choice of accommodation, the number of persons going, and other expenses upon your arrival in your chosen destination, like food and transportation. It is always ideal to bring extra cash for other excursions you want to try.
If you try to book on Priceline.com, then a cheap Bahamas vacation price that you can find is around $930.78 per person, which is good for three nights. It already includes a round-trip airfare, hotel fees, and free breakfast. But the catch is that you have to depart from the city of Florida where it has a short route going to the Bahamas, having one connecting flight.
Basically, the costs significantly depend on where you depart and the number of days you will be staying. The farther you are from the Bahamas, the higher the price you usually pay. However, if you travel by group, the prices for each person can also go down to $790 per person or lesser than that price, especially when you avail a travel package. You just have to choose which one would work the best for you. Also keep in mind that online bookings update every now and then. You may be able to get a good price if you constantly check the website.
Additional Daily Expenses
Of course, it's no fun to lock yourself up while you are in the Bahamas. Like hello? Who would actually travel to a beautiful place just to stay in one room, right? This awesome Caribbean country should be experienced to the fullest, but that somehow entails a substantial amount of budget to make sure that you get to enjoy the Bahamas in the best way.
With that said, here are some of the most important expenses that you will have to cover on a daily basis. Some of these are additional expenditures, while others may be included in the hotel fees. And also take note that these are average costs based on the amount spent by real travelers.
Although this is already covered when you book online, you may want to check into other hotel accommodations while you explore other places in the Bahamas. The average accommodation cost is around $63.29 per day. The bigger room you get, the higher the fees you pay, so make sure that you do a litter search first before checking into the hotels.
To help you save on your food consumption, try to search for a hotel that offers free breakfast. Fortunately, most hotels on online booking websites already include breakfast meals for their guests. As such, you will be able to have enough money to spare for other kinds of foods, especially meals that are famous in the Bahamas.
A budget of $38.24 per day would suffice for your food adventures. Being situated near the seas, the Bahamian cuisine is mostly made of seafood dishes, so better have your tummy ready to taste different kinds of seafood dishes. Here are some must-try foods:
1. Bahamian Fish Stew – This deal is available in almost all food establishments all over the country. It is a healthy and flavorful stew, which is made with a fish, celery, onions, tomatoes, and spices.
2. Boiled Fish and Grits – It's a popular breakfast dish in the Bahamas. It is prepared by cooking the fish in a broth with spices like onions and hot peppers, as well as, lime juices, and then served with grits. Most restaurants cook groupers as the main fish.
3. Conch – Known as the country's national dish, a conch is typically a marine mollusk. It is cooked by breading the seafood, then deep frying it, and finally serving it with lemons. You'll find this anywhere in the Bahamas. Oftentimes, it is an appetizer, but it can be prepared as a main dish or a sandwich.
A Local transportation such as buses and taxis can amount to $20.41 per day, while the intercity transportation expense, like water taxis, is around $35.94.
Entertainment, Alcohol, and Tips
Aside from restaurants, the Bahamas also has various entertainment showcases that you can experience with one or a couple of drinks. You can hop do bar hopping as well. But be careful not to overdo these activities. You can spend $25.50 per day for the entertainment and $12.24 per day for the drinks. In addition to those costs, tipping may be required, costing around $12.51 per day.
Considering that you are surrounded by bodies of water, you might as well try some water activities. A 4-hour Kayak Tour costs $70.01, a half-day Snorkel Trip is $74.99, and riding on a Jet Ski is $50.01. If you have extra budget, then you can experience Parasailing, which costs $240 for three persons.
Photos and videos of your Bahamas vacation are already considered as souvenirs, but it would be nice to have a specific item that can only be bought in the country. Displaying a souvenir in your house is a better way of recalling your adventures in the Bahamas. You only need to spend around $2.94 per day for the souvenir items.
Total Costs?
Taking the least price for the airfare and hotel accommodations in this article, then adding the extra daily expenses,  how much does it cost to go to the Bahamas all in all? You are looking, at least, $1,440 for the whole vacation. To know more about the beautiful Bahamas, you can check its official website.