A total makeover is never complete without changing or modifying the hair. But beside getting a haircut, a new hairstyle, or hair treatments, another common hair makeover is the application of highlights or hair colors known as Balayage.
How much does balayage cost and what exactly is it? Know more in this article.
Balayage Costs and Extras
Balayage prices can range from $70 to $300. However, it can go up to as much as $400 or more for higher-end salons, depending on the number of foils the hair needs, the length of hair, and the results you are expecting.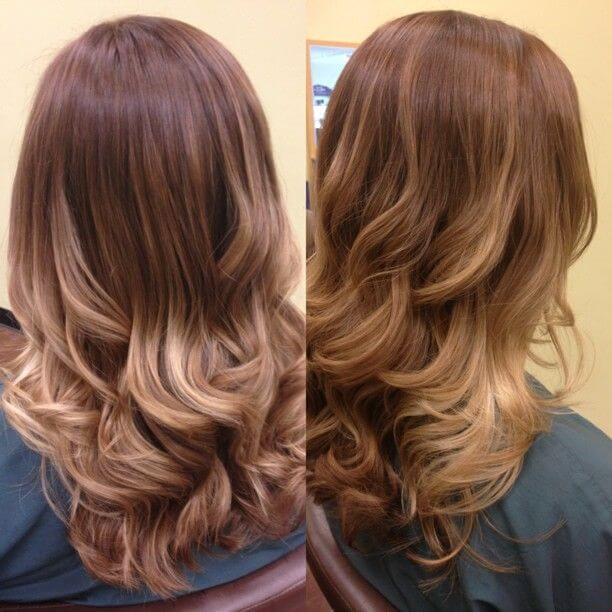 While some salons charge a fixed price, some charge per hour, while some charge per foil. The hourly rate ranges from $60 to $80 and may even go as high as $100, while the per foil charge ranges from $4 to $5 each.
If you had your hair box dyed before, especially if it was black, the salon might need to use color remover or bleach to remove it. This is especially costly if you are being charged per hour. Bleaching the hair can take 30 to 45 minutes, followed by a blow-dry.
You may want to add more color to the mix. This will cost you an additional fee of about $15 to $45.
And since highlights are not expected to last very long, you might want to visit the salon again after a few months for reapplication. However, this will be cheaper than the original application.
It is also customary practice in salons, or in the service industry for that matter, to give tips to the stylists. Typical tips range from 15% to 20% of the total bill.
Factors Affecting the Costs of the Balayage
The cost of getting a Balayage hair color is based on the following:
The result you want to have
There are instances when the Balayage application is subtle and simple by lightening the hair strands. On the other hand, other treatments use more colors for a more dramatic and fuller look, giving you a higher price tag.
Furthermore, the results that you are after may need a change in base color and the color of the hair length.
Your hair's length and density
The hair's length and volume increase the amount of dye products needed to achieve the desired result. In the same manner, they prolong the service time, which usually just takes an average of one to two hours to finish for relatively short hair, which understandably would translate to a higher cost.
To give you an idea, some salons charge a difference of around $10 to $20 between short and long hair.
You will need less hair color if your natural hair color or the one you currently have on is compatible with your desired hair color. In terms of maintenance, it will also save you from going back to the salon sooner for reapplication.
However, it may cost you more if your hair was box dyed in black as it needs to be removed first before proceeding to the Balayage highlight. Considering the amount of time needed to do this, you will need extra cash for the service before the Balayage treatment even commences.
The color you are targeting
Since Balayage involves a special technique to achieve the desired color, the more complex the color target is, the higher the cost you will be charged.
How many sessions are needed?
Apparently, a single session of Balayage treatment is not always enough to get the Balayage hair you want. There are instances when you need to undergo more than one session, especially if your hair is under the following circumstances:
(1) if your hair is gray or white blonde;
(2) If your hair has been treated with less effective hair colors, and you want to have a lighter hair color;
(3) If you have Asian hair, this type of hair is more difficult to dye a lighter color. Two to three appointments are needed to achieve light blonde hair or a combination of different tones.
Salons have to consider the cost of doing business and cost of living in the pricing of Balayage. If supplies, services, space rental, utilities, among others are expensive where the salon is operating, it follows that salon services would also be expensive.
Sometimes, the cost of Balayage services can significantly depend on the hair technician or colorist. Balayage costs so much more in some salons than others because of the level of training these technicians doing the treatment have to go through.
What is Balayage?
Balayage is not really something new. Marie Claire, an international women's magazine, explains Balayage as a highlighting technique that "allows for a sun-kissed, natural-looking hair color", softening the regrowth lines without making them highly noticeable. It's different from ombré, which is another hair color technique that uses a combination of different color hues.
In its simplest terms, balayage makes your hair livelier by adding more highlights while making it look more natural.
The Balayage color usually complements your skin tone. Moreover, it is one of the hottest hair trends today since many celebrities are applying this highlighting technique to their beautiful locks.
Maintenance of Balayage Hair
Just like other hair treatments, Balayage hair color also loses its glamor in the long run. However, you can prolong the look of your hair if proper care is maintained.
The good news is that Balayage only requires low maintenance as compared to other hair color treatments. In fact, you don't have to spend so much because you only need to buy the following items:
A

bottle of shampoo for hair color protection

.

It would be much better if the shampoo was already formulated with conditioner.

R

egular hair treatments

H

eat protection when you are styling your hair.
Once you have a Balayage, your hair grows more naturally beautiful, and the regrowth line isn't as obvious as before. Additional Balayage sessions won't be necessary.
But if your hair has been lightened to a specific color, it tends to fade at a faster rate, losing its beauty. To make sure that the color of your Balayage hair does not fade easily, avoid the following:
simple washing
drying your hair
high heating using tongs
exposing hair to an air conditioning system
sea salt
too much sunlight
applying low-quality hair products
Other Points to Remember
A visit to the salon every three months is sufficient if your hair's natural color is used as the base color during the application of Balayage color. As your locks grow, it may be necessary to retouch the Balayage color within a particular period of time. A color shine or toner in between the retouching sessions will definitely help in bringing back the beauty of your Balayage hair.
But if you have a different base color or if you are dyeing your gray hair, then a retouch every six to eight weeks is needed. More weeks may be necessary if you have too many gray hair strands. If you care for Balayage hair properly, then you will only need retouching on the second visit.