Have you noticed cracks on your bathroom sink? Are the stains too difficult to remove? Do you find yourself wishing for a new sink but can't afford to replace it?
If you answered yes to any of these questions, then you might want to consider bathroom sink reglazing. Also known as resurfacing or refinishing, reglazing is the process where a fixture is repaired, thoroughly cleaned, and then sprayed with a special coating finish.
With reglazing, you can turn your old sink into looking brand-new again without breaking the bank. But how much does it cost to reglaze a bathroom sink?
Average Cost of Bathroom Sink Reglazing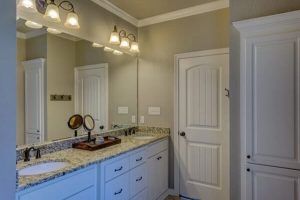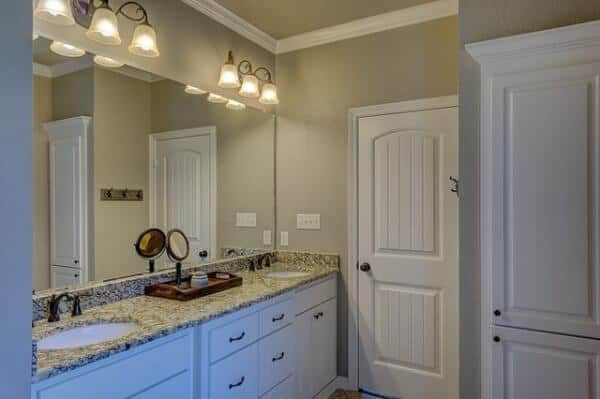 Depending on several cost factors, the average cost to reglaze a bathroom sink could range from $225 to $325 for a regular-sized drop-in sink. Meanwhile, larger sinks such as the pedestal-type ones may cost around $350 to $450.
If you want to hire a professional, expect to pay around $190 to $450 for labor. Most professionals usually bring their own tools but you will have to provide the supplies. Materials such as connectors, adhesives, and fasteners are commonly priced at $25 to $30.
For those who prefer to do the job themselves, DIY sink reglazing kits are available from $20 to $50 in most hardware and home improvement stores. A typical DIY reglazing kit should contain a special cleaner, a chemical agent for prepping the surface, a water-resistant sandpaper, and some paint.
Cost factors
Generally speaking, reglazing a bathroom sink is less expensive than replacing it with a new one. To know the cost factors involved in the process, here is a breakdown of the components that influence reglaze sink price:
This is the most obvious factor that you should consider before estimating the budget of a sink reglazing job. Remember that the larger the size and the more complex the design of your sink, the higher will be the cost.
The condition of your bathroom sink will determine what kind of repair and how much cleaning will be required. The more damaged and the dirtier the sink, the more expensive the reglazing will be. Some sinks only need minor repairs but there are also some that may involve serious restoration.
DIY or hire a professional
If you want to save on labor fees, you may also opt to reglaze your own sink and just buy a DIY reglazing kit instead. Keep in mind that since you're on your own, you may end up spending more when it's not done right. If you're not exactly the handyman type, it's better to pay a couple hundred bucks rather than risk permanent damage.
Have you noticed how most, if not all, cost calculators often ask for your zip code? It's because your home's location could also determine how much you're going to pay for a bathroom sink reglazing. Some areas offer services at much lower costs while some cities, especially large urban centers, may charge a higher reglaze sink price.
Benefits of Bathroom Sink Reglazing
Aside from saving you money, bathroom sink reglazing offers a lot of other benefits. Here are the reasons why reglazing your sink is a better option than replacing it:
Reglazing is less expensive
You can buy a new sink for less than the cost of reglazing. But if you factor in plumbing, installation, and labor fees, the total replacement cost could easily exceed the average reglaze sink price. On the other hand, reglazing could help you save money up to 50%.
Reglazing is more convenient
Replacing a sink could be affected by construction delays. As a result, it could last from a few days to a whole week. Meanwhile, the whole reglazing process only takes a few hours and you can start using your sink again within 24 hours. Additionally, reglazing requires only one professional to do the job and with minimal mess.
You can preserve your sink
Whether it's a rare antique or it has a sentimental value, you can preserve your sink by having it reglazed instead of replaced. This is one advantage that is very useful especially for those who want to keep the historic charm of old houses.
You can change the sink's color
If you're planning to spruce up your bathroom without spending thousands of dollars, you can ditch your all-white sink and have its color changed. Yes, bathroom sink reglazing isn't just about cleaning and repairs. It can also change the color of your sink if you choose to.
Reglazing can extend your sink's life span
Reglazing your bathroom sink can also extend its life span for at least another 15 years. Considering that the process takes only a few hours and costs only a couple hundred dollars, reglazing has a higher return of investment compared with a replacement.
Should You DIY or Hire a Professional?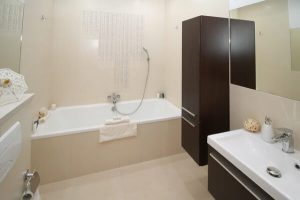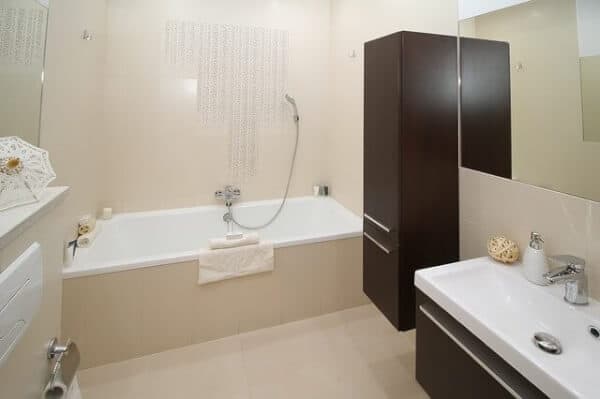 There is a lot of discussion whether you should hire a professional or just do your own reglazing instead. Whatever your decision may be, the important thing is to do your own research first.
Before you start restoring your sink, read about the materials used in reglazing, including the process itself and how long it will take. You may also need to review basic plumbing before you work on this project.
If you prefer to do it on your own, you need to know that you will have fewer color choices. Reglazing your own sink also runs the risk of ending up with a subpar finish and may ruin your sink instead. If you could afford it, it's safer to hire a professional reglazing service.
Some homeowners choose to DIY because of the cost. What they don't realize is that even if you hire a professional, the overall cost to reglaze a bathroom sink is still affordable. If you're confused with all the color choices and type of finishing products, it will be best if you hire a pro to guide you.