If there's one thing you and Batman have in common, that is the desire of driving around Gotham with your black matte advance heroic Batmobile. Batmobile was once unreachable; it's fantasized by every comic lover and innocent youngster who gave their life in Batman's storyline.
The ultimate Q and A is that: How much does a Batmobile cost? You might want to call for Robin and get your suit on for the extravagant Batmobile galore.
Top Dollar Batmobile
How much would it take to hop on Batmobile? The Batmobile price varies from the model, the over-all perquisite design. The first Batmobile ever created out of the pages first appeared on 1960s TV series with building cost of $15,000 constructed around the 1955 Lincoln Futura, sold at the Barret-Jackson auction for shining price of $4.2 million.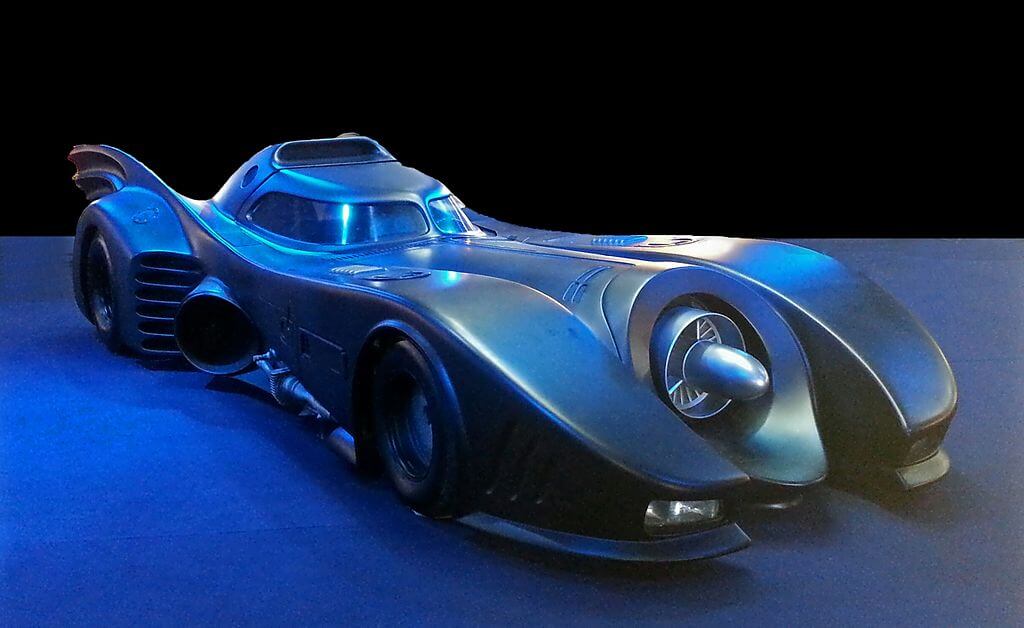 Batman fighting villains, wisely anticipated gun shots and strangest possible megalomaniac attacks from swellheaded killers. On towers, Batman watches the city. At home, Batman's spending the day in the garage to advance his Batmobile with the strongest treads and wheels and cowls.
Carmakers, out of Batman's insight, also crafted Batmobiles not for heroic-driving, but for profit. Out of their craziest minds they did create overwhelming Batmobiles.
The Kilmer Mobile, designed by Barbara Ling, to be seen on Warner Brothers' 1995 Batman Forever, has rock star I-can-knock-villains-off aesthetic appearance. With explicitly upgraded machinery, this Batmobile can drive vertical surfaces with an ease.
The Tank, from The Dark Night Returns, amazed millions of Batman fans with its military ambiance, with huge treads it crushes anything on its path, reinforced with bulletproof metal to ensure no villain can ever get pass through this monstrous Batmobile.
The Beyond Mobile kind of Batmobile first said hello to us on the Batman Beyond. It showed everyone the even more futuristic look of the ever tantalizing Batmobile.
Ryan Friedlinghaus of West Coast Customs built another Batmobile, the Friedlinghaus Batmobile, for the Electronic Entertainment Expo.
"The Friedlinghaus' Batmobile didn't actually drive, but he says it still cost about $1 million to create. A working model would cost $3 million," according to the report made by CNBC.
Batmobile is extraordinaire as a car, and very impulsive as a tank. It's for heavy duty kind of racing and chasing crimes. This kind of extravagant vehicle is equipped with life-saving villain-threatening weapons, bulletproof armor, advance navigators, optimized engine, lightning speed, and is highly covered with the signature intimidating black glossy look.
The facts clearly tell us about Batmobile cost. They tunes from $1 million and more, which most of them is just for display purposes. The Batmobile with heating engine price is typically cost $3 million and higher.
Not on your budget? Feel your pocket, here goes the cheaper Batmobile. Batmobile replicas are now available in the market far cheaper than the original Batmobile without compromising the Batman Batmobile feel. The Batmobile replica price starts from $124,000 and higher; price varies on the model.
Created by the Fiberglass Freaks, Batmobile replicas can be of brag on the street. They're not just for display purposes; it can also drive you in the city and be Batman-Batmobile braggart, wearing their Batmobile apparel that cost $20.
The 1966 Batmobile® SE costs $124,999 with glossy black and red finish, giving you the outmost Batman ride feeling. Complete with the classic driving accessories on the inside: Mustang seats, 6 laser cut and powder-coated grilles, and rocket strike wheels.
For extreme Batmobile fans wanting extreme Batmobile vehicles, the 1966 Batmobile® XL is handcrafted for you. More advance than the SE version, this extreme Batmobile has 4 disc brakes, each on every wheel. Powered by 525hp LS3 Chevrolet performance and 4L70E GM performance transmission, you can chase the culprit in a flash, or go buy tomato sauce in the grocery in haste. The interior design is chromed perfectly for easy seating and happy driving.
These replicas will give you no worries and more of happy service. Interior and exterior parts are available in their inventory; you can also add more specs for more fancy driving. Also, they're licensed by DC Comics!
If these are still out of your stiffed budget, the smaller Batmobiles can be yours. They're small, so small no Batman can fit. Model cars can be bought in online stores, toy stores and other major stores.
On eBay, Batmobile car models dues from $16 and higher. Pre-loved items can be bought cheaper than the ones that will give you their first touch. The price still varies in model and size. Full-set and never touched are pricing $50 to $70, some of which includes a Batman action figure, an economical price for Batman fans.
How much does a Batmobile cost? Those used by Bruce Wayne and showed up in movies costs $4 and higher and can only be bought by exclusive dealings or on auctions. Batmobile replicas price swings from $125,000 and up, good for the not-so-poor-not-so-poor kind of people. For sophisticated Batman fans, car models are priced for as low as $16, enough to make your mind go insane in Gotham.
Should You Have One?
If you're into Batman in your whole life and want it and love it and scream for it your whole life and you can afford it, why not take it a shot? The total Batman cost might get you sleepless, but think of it as if you're Robin and Batman needed you so bad. Unless of course if you can't afford it.
Save the world, fight the enemies, help the weaker ones, hop on your Batmobile, and be powerful! Be as tough as your Batmobile and never let anyone give it a scratch!