Anyone who is traveling to South America is probably expected to brush on their Spanish vocal skills to a functional degree, if not add it into their personal bucket list of foreign languages. However, there is one particular country in the continent that features the same kind of wonder and atmosphere without the looming threat of 'corrupted Castilian tongue.' If anyone should choose a South American country where English is the predominant means of verbal communication, that country is Belize.
Best known as "the British Honduras," Belize is the only country in Central America without a coastline on the Pacific Ocean. Situated on the western side of the peninsula, this country's territory spans a total of 22,966 square kilometers. Just like Jamaica, Canada, and Australia; Belize's head of state is the current monarch of the United Kingdom represented by its overseas governor general.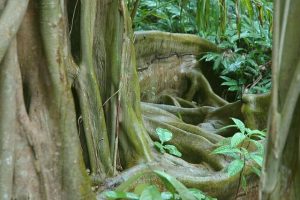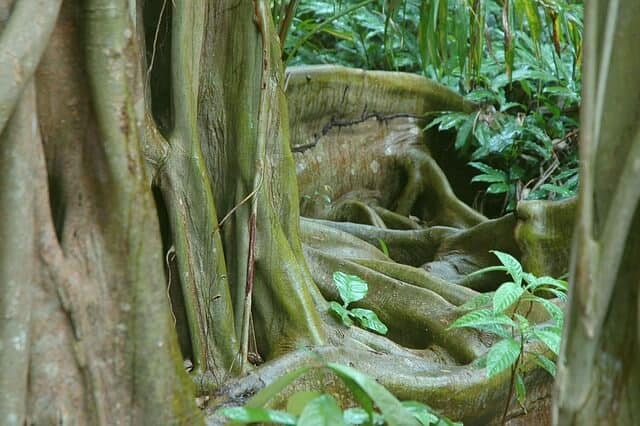 Curiously, the origin of this country's namesake remains unclear. The nearest sensible conjecture by historical authorities is that the Dominican priest named Jose Delgado charted three waterways in the area – one of them translates as 'muddy water' in the Mayan language. Since the 1600's, Belize remained one of the many Spanish colonies in the West Indies until pirates from Scotland gained a foothold in the territory.
History aside, this country is one of the easiest destinations to visit for Westerners given the edge of the international lingua franca (and possibly the fragrant reputation of 'English countries'). So instead of asking the curious origin of its seemingly non-English-sounding namesake, the majority of the prospective visitors would rather ask, 'how much does it cost to go to Belize?'
USA to Belize Flight
In terms of the overall trip to Belize cost, one of the principal considerations any traveler should take note is the first leg of the journey out of the country. As far as traveling to Belize is concerned, the commercial hub of Belize City proves to be a more appropriate initial stopover from the United States given that it has two international airports. So how much does it cost to go to Belize City? Rome2Rio presents the following several projections depending on the traveler's specific transportation arrangement:
New York to Belize City
From the John F. Kennedy International Airport to Goldson International Airport, the average cost of the plane ticket is somewhere between $264 and $636. The cities of Miami (Florida), Atlanta (Georgia), Charlotte (North Carolina), San Salvador (El Salvador), Panama City (Panama) and San Pedro Sula (Honduras) comprise the 6 alternative stopovers connecting this flight plan.
Although traveling via an airplane proves to be a straightforward path, it is also possible to reach Belize City via driving a car – considering that both destinations practically belong to a single geographic landmass. 2 to 3 days on the road from New York would cost a total of $320 to $470 worth of fuel.
Los Angeles to Belize City
By virtue of comparison, it is possible to acquire direct flights from Los Angeles to Belize City at a cost of $190 to $370. However, some airlines may stop over certain locations such as Houston/Dallas (Texas), San Salvador (El Salvador), or Miami (Florida). It takes a $25 worth taxi ride from Goldson International Airport to reach the Belize City center.
For 2-days straight drive from Los Angeles, the total cost of fuel is anywhere between $270 and $400. All five connecting bus rides to Belize City also takes 2 days to conclude, but the total gross fare is only $234 to $386.
Belize City Budget
According to Budget Your Trip, the highest average daily spending is projected to incur as much as $185 – which gives anyone a total average weekly expenditure of $1,296. However, it is possible to reduce the daily expenses to as little as $28. Case in point: meager accommodations only cost $14 per night in addition to $9.50 worth of local street food.
It is important to take note, however, that guided tours around key attractions are reasonably costly in light of a budget vacation plan. Nomadic Matt estimates the following prices one would spend on each of these tourist attractions:
Altun Ha Mayan Ruins: $50 organized tour
Actun Tunichil Muknal: $75 cave tour
Belize Zoo: $15 admission fee
Bacab Adventure & Eco Park: $5 camping fee
Caracol Mayan Site: $15 admission fee
Hol Chan Marine Reserve: $12.51 for the activities
San Ignacio Budget
Traveling to the neighboring municipality of San Ignacio is another aspect of the overall Belize vacation cost worth considering. It only takes a total of 1 hour and 43 minutes of driving from Belize City to reach San Ignacio. Traveling via bus costs only $5 plus 1-hour delay by comparison.
The average mid-range daily spending on food, accommodations, entertainment, local transportation, and nightlife accumulates a total of $58. In order to reduce the total spending $40 or less, Nomadic Matt suggests joining a Couchsurfing community for free lodgings, drink only during the 'happy hour' schedule and hitchhiking with local motorists. As for the tourist attractions, here is the list of expected costs for each visit or activity:
Barton Creek Cave: $85 day trip
Belize Botanic Gardens: $7.5 admission fee
Cahal Pech Hill: $5 admission fee
Green Hills Butterfly Ranch: $10 admission fee
Green Iguana Exhibit: $6 admission fee
Macal River: $25 for 2 to 3-hour tour (additional $50 for a tour guide)
Orange Walk Budget
Another part of the overall trip to Belize cost is the total cost spent while on vacation 88.3 kilometers north of Belize City. From the country's commercial hub, it only costs $8 to pay for the 2-hour bus ride en route to Orange Walk. One of the most interesting features about this rustic municipality is that it is inhabited by a diverse range of locals – from free-spirited Creoles to pacified Mennonites.
When it comes to overall daily spending, Orange Walk is one of the cheapest (if not the cheapest) of all destinations in Belize. To include the meager accommodations, local street food, and transportation; the total daily spending would not often exceed $13. In fact, even a month-long of stay only costs around $374 to $554.
The downside of this bargain deal is that Orange Walk only has little to offer in terms of the excitement when it comes to the attraction and tourist activities. As an ideal place for sedentary vacationers, there are only two attractions seemingly worthy charging tourists with a fee to cover maintenance upkeep. Apart from a day visit to the Crooked Tree Wildlife Sanctuary ($4 admission fee) or the Shipstern Nature Reserve ($5 admission fee), these following suggested activities that are either free of charge or having no visible spending projection:
Exposure in Mennonite communities
Visiting the La Immaculada Church
Day tour at the Lamanai Mayan Site
Visiting the Cuello residence's 3,000-year-old Mayan Site
Sightseeing at the Rio Bravo jungle
Caye Caulker Budget
Another destination to include in the overall Belize vacation cost is the Caye Caulker, an island located 34.5 kilometers northwest off the coast of Belize City. This location has been a popular vacation spot for backpackers who are pretty much not so sympathetic about the fad concerning Mayan civilization. Clear blue waters, laid back atmosphere and a profusion of bistros and bars pretty much describe this distant part of Belize.
One may travel to Caye Caulker either via plane or ferry. Flying to Caye Caulker airport only takes around 10 minutes for $45 to $55 worth of plane ticket. Ferries are a much cheaper alternative costing only $12 to $22 and an hour's worth of voyage.
Nomadic Matt projects the average daily spending to be anywhere between $40 and $50 considering a number of cost-efficient conditions – avoiding $50 per night hotels being the first of these rules. In terms of food, a week's worth of groceries only costs $50 to $60 (and fortunately much less for those who only plan to stay less than 3 days).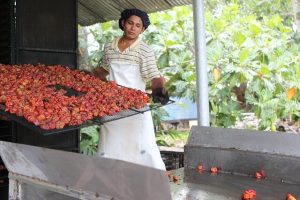 July is considered the most prestigious month marked as the Lobster Festival. During this time of the year, tourists are expected to be inundated with an atmosphere quite similar to New Orleans' Mardi Gras. The island comes alive with the abundance of food, cocktail, dances, and live music performances from the country's top local bands. On regular days, one of the most recommended social venues for outdoor beach parties is The Split, a small island once conjoined by a sandbar ripped by a ferocious series of hurricanes in the 60's and 90's (hence the namesake).
Considering that Caye Caulker is separated from the rest of the mainland Belize, free recreations are nearly impossible to come by. The only viable option (which is not without its own share of realistic perils) is an eco-adventure to the South End, a jungle island at swimming distance from its namesake shoreline. If one wishes to keep it safe, these are the recommended list of activities and the costs associated with them:
Diving: $20 per tank
Snorkeling: $40 half-day tour
Windsurfing: $40 for board rental (plus another $40 for lessons)
Kayaking: $10 to $15 for kayak rental
Manatee watching: $37.53 to $50 for half-day tour