From birthday parties, fundraising events, festivals to other events, renting a bounce house can bring life to any event. Kids simply want to have fun and enjoy. And to  make the event a whole lot of fun and so as not to bore kids, organizers would rent bounce houses. Depending on the kind of event, they come in different themes. There are animated characters, obstacle courses and they also come in a wide range of colors, sizes and shapes. In renting a bounce house, you have to factor in the bounce house renting cost. So, how much does it cost to rent a bounce house?
Average Bounce House Rental Prices
The rates may vary but most companies that would provide bounce houses would rent them in an hourly basis. The bounce house renting cost ranges from $10 to $80 per hour. The most common rates include $30 to $50 per hour. If you want to rent a bounce house for a whole day, the average bounce house rental prices range about $200 or even more in a day.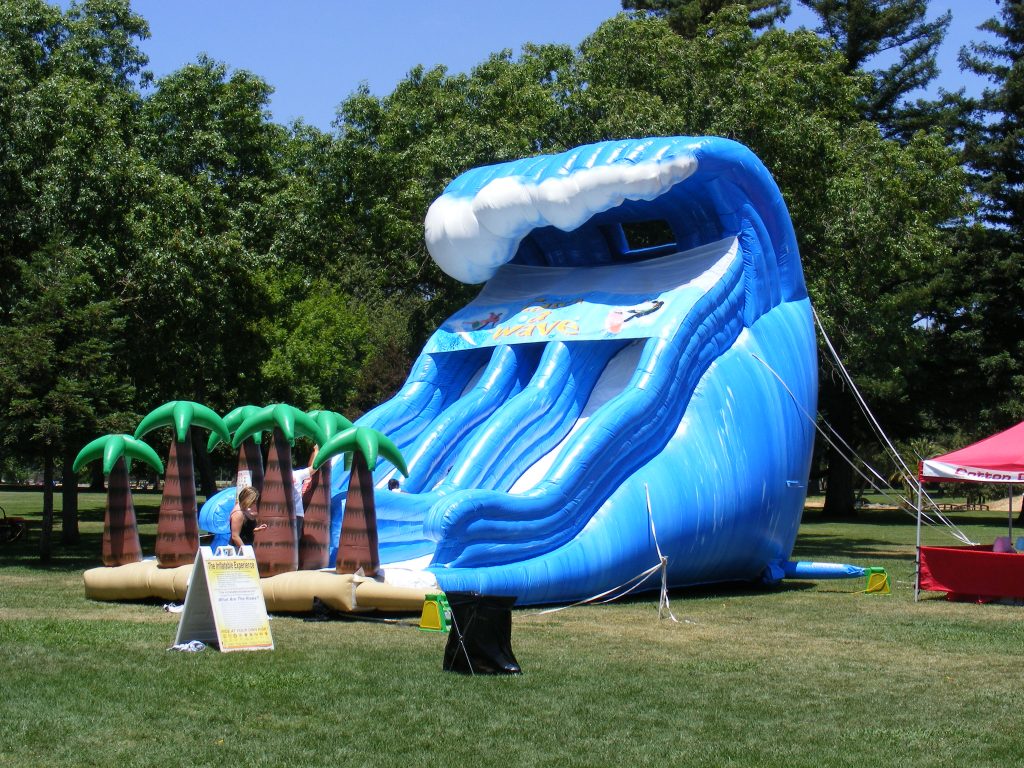 How much does it cost to rent a bounce house if there are other features? The cost would actually depend on what kind of bounce house you want to rent. For instance, you may opt for elaborate inflatables that come with splash areas, long slides and climbing walls. There are also bounce houses with basketball hoop and other features. In that case, you can expect the bounce house renting cost to about $350 or even more.
For those who opt to purchase a bounce house, you can also buy if you don't want rent. How much does it cost to rent a bounce house for a residential bounce house?  Residential bounce house would cost about $250 to $600. These can hold 3 to 5 children. For commercial bounce houses, the cost ranges from $1000 to $2000. These inflatables are big and can hold several children. On top of that, commercial bounce houses are also made of high premium materials so they can be used on different occasions.
Other Costs
Aside from the average bounce house rental prices, you should also factor in the additional cost. Almost all rental companies would require you to make a 50% deposit and a reservation. You also have to pay for the delivery and setup fee of about $50. In case the bounce house cannot be connected to the power outlet of the house, a generator is needed. In renting generators, the cost ranges from $80 to $100. Since kids like to play and move around, there are cases that at the end of the event and after using the bounce houses, they need to be cleaned. Rental companies would charge cleaning fees about $250. For safety purposes, rental companies also provide the option to have an attendant to look after children. The range is $30 per hour.
How about any discount? There are companies where you can rent a bounce house for just 4 hours instead of having to pay for a full day. In that case, you can save about $50.
Searching for a Bounce House Rental Provider
Renting a bounce house does not have to be a stressful task especially since there are a lot of rental companies. But to avoid any on-site problem, you should get a reliable rental company. You can ask for referrals or if it is not available, you can search online. Take a look at the feedback of the previous clients. What do they say about the services?
Make sure that the company is insured. There is a database provided by the Safe Inflatable Organization, so you can find a company that can provide you with the kind of bounce house you need. There are also safety tips available for consumers on that site.
You can also search the International Moonwalk Rentals Directory. They have a list of rental companies so it makes it a whole lot easier to find a company. If ever you decide not to rent a bounce house, you have the option to buy it. Take the time to read the specifications. Look at the materials used.
Tips in Renting a Bounce House
Aside from concerning yourself with the average bounce house rental prices, there are also other things that you have to take into consideration. For one, you should set a budget. How much do you allot for these structures. When shopping for a bounce house and especially when you get to see the variety of themes and shapes, you might be tempted and get carried away. But to avoid exceeding the cost, you should stick to a budget.
If you intend to rent a bounce house for a specific use like for instance you need it for an event, you do not just consider the visuals. Take a look at the capacity and the weight too. Ask the rental company if the bounce house can be used outdoors or indoors. As much as possible, they should not be too bulky and heavy. Know the size of the bounce house. Make sure that it will fit the specific space where you intend to have it set up. Aside from the space and the size, you should also look at the compatible outlets.
Consider the features of the bounce house. If you want for more elaborate bounce houses, there are tons of amazing features to choose from. You may want to have a bounce house that has slides especially since kids like them. For male kids, they like basketball hoops. There are also bounce houses that may have water features which make the structures much more fun. There are also structures that have obstacles and climbing walls which make these bounce houses look more fun and enjoyable. But if you want these extra features, you can expect more costs.