Box braided hair is not actually a new hairstyle. In fact, you see various celebrities of color sporting this chic and cool look, like Janet Jackson, Alicia Keys, and Beyoncé Knowles.
Box braids are obviously salon services, although you can call for a home appointment or go anywhere you please, especially if you are a celebrity or can afford to pay extra. With that said, how much do box braids cost?
The Average Cost of Box Braids
The average cost of box braids is between $100 and $300, but can actually range from $75 to as much as $500, depending on several factors. It can even go as high as $900 for highly skilled technicians and celebrity hairstylists.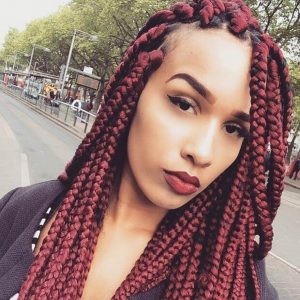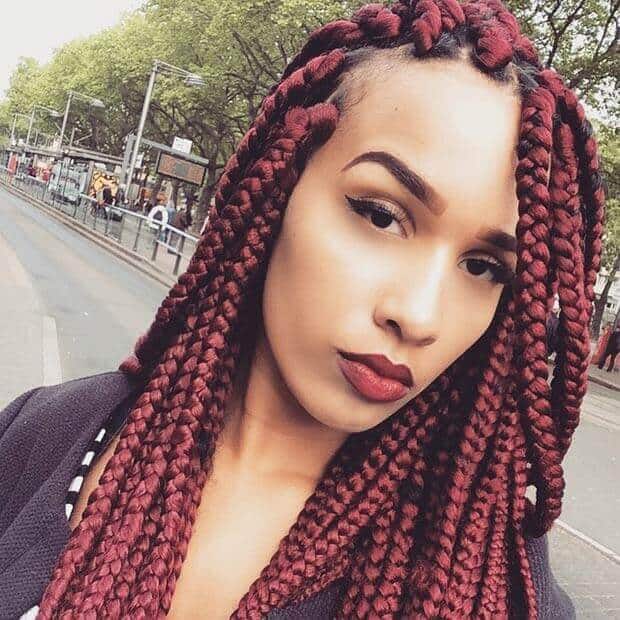 This type of service is done by hand; that's why it can take several hours to finish. Hence, the seemingly exorbitant cost. Here are some of the sample prices per box braid variety at Nia Soule Salon & Spa located in Georgia and Texas:
Box braids pinkie finger size
18 inches – $190+
20 inches – $220+
22 inches – $250+
Box braids bob – $200 to $250+
Box braids touch up
18 inches – $95
20 inches – $100
22 inches – $105
Box braids waist length
However, according to the salon's website, the prices above are estimates only, and it is still best to come onsite. This is for them to ascertain the price based on your hair's actual length, thickness or thinness, if it has color blends, if you have extensions, among others. These consultations are free of charge.
Factors Affecting the Cost of Box Braids
The prices depend on the salon and the location, but there are other factors that affect the costs as well. Some of which are the following:
The length and thickness of the hair – It takes more hours if your hair is very long and thick

, so

no

wonder why the

cost

is

expensive

.

These characteristics typically get the higher end of the price spectrum simply because they get the most time to finish.
The size of the braid

–

Medium box braids can range from $160 to $350 and can be completed within three to four hours. Meanwhile, the big

–

size

d

braids can only take two to three hours and can cost around $120 to $250.

S

mall braids

are the most expensive because

they

can take at least seven hours to complete.
The style of the braid

–

If, for instance, you want to have a complex box braid style, it may take longer hours to finish and a much higher price to pay.
The age of the customer

–

Aside from the sizes, the

box braid prices

significantly vary

depending

on the customer's age. The cost for kids and teenagers is different.

At The Braiding Hands in Michigan, the cost is $10 less for kids in every category.

The stylist of choice –

The cost is relatively affordable, depending on your choice of stylist or salon.

However, this is entirely different if you are seeing a sought-after or celebrity hairstylist. If this is the case, expect to spend around $500 to $900 per session.
Additional Costs
If you are setting an appointment at a salon, most require clients to pay a deposit of around $50. Please remember that this is non-refundable in case you are late, a no-show, or you canceled at the last minute.
Before the box braiding session begins, your hair must be properly prepared first. It should be shampooed, conditioned deeply, and/or treated with hot oil. These services can cost between $10 and $20 each.
Some salons might also require that your hair be properly blown up prior to showing up to your appointment. Otherwise, you will be charged $25 for this service and even an additional half-hour to your actual service time.
For hair extensions, the price starts at $15 for adults and $7 for kids and teens. The cost is higher for natural extensions.
If you wish to take down the box braids, you will spend around $60 to $70 for small and medium-sized braids. For big box braids, it will only be $45 to $55.
What Exactly Are Box Braids?
Box braids are predominantly popular with people of African descent and are considered a type of protective hairstyle. This is because box braids can be worn for a longer period and allow hair to grow while also protecting the ends.
They can be done on any hair length, but there are cases when ladies choose to add synthetic hair to make the braid longer and to increase the hair's fullness and thickness.
Two of the best things about these braids are that they are not attached or fastened to the scalp, and they can be made into various styles.
The box braiding process usually takes a lot of time to complete, but the wait is all worth it. You will definitely look stunningly beautiful.
Ways To Save On Cost
If you've had your hair box braided before, you know the drill already. Have your hair shampooed, conditioned, and blow-dried before heading to the salon so you won't have to be charged for these extra services.
As mentioned, box braids are time-consuming. However, it doesn't mean that it cannot be done DIY style.
Doing it on your own if you've got a lot of time to spare can save you a lot of money compared to going to your favorite salon. But of course, you might want to ask someone else, like your mom or sister, to help you form that box shape of hair on your scalp.
Also, the box braid hairstyle can last for up to a few weeks. So, if you ever have a plan to change into a different hairstyle in a few days, it is not advisable. You would want to maximize wearing box braids because they are time-consuming both in terms of installing and undoing, not to mention very costly.