What is a box truck?
Have you ever seen a box truck? Ambulances in North America are examples of box trucks. Movers' trucks, delivery vehicles and shuttle buses are also box trucks. As the name suggests, box trucks have box-type rears attached to the cab. Box trucks are also known as cube trucks, cube vans, or straight trucks. Box trucks are mostly used for hauling large pieces of equipment such as furniture, cargo, and large shipping boxes.
Box truck prices depend on size and manufacturer. Box trucks have evolved over the years due to different uses. Some models have small doors from the cab or chassis which allows people to access the rear box. Some box trucks may have sliding doors or swing-out doors depending on the size. The "box" or body is also known as a cargo van or dry van.
Common manufacturers of box trucks in North America are Ford, Dodge, and Chevrolet. They usually manufacture conventional cabs or chassis. On the other hand, common distributors of box trucks are Isuzu, Mitsubishi, Fuso, and Nissan. They usually produce cab over-type medium duty box trucks. Box trucks in North America are classified from Class 3 to Class 7, weighing 12,500 lbs and 33,000 lbs respectively.
What to look for in a box truck?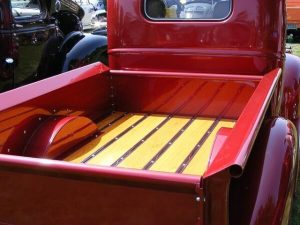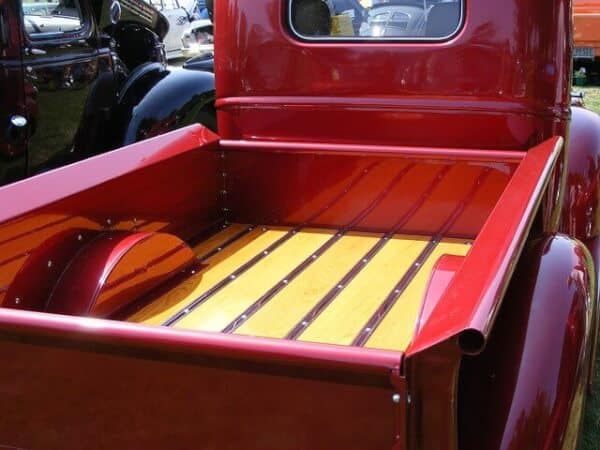 Whether you are purchasing or renting a box truck, you need to make sure that the box trucks will serve you well. Box truck prices will vary depending on the condition. Nevertheless, you should get what you're paying for and not end up with additional expenses due to damages.
First thing that you need to look at are the tires. Box trucks are meant for transporting heavy goods. If the tires are worn out, chances are they will burst if the truckload is too heavy. Traction will also be a problem if the tires are worn out and may cause accidents. If you bought a used box truck for a bargain, chances are you'll end up spending for new tires.
Second, you need to check steering. Box trucks should be easy to maneuver especially if you are driving across rough terrain. Turns and curves will also be a problem if steering is difficult. You may want to test drive the truck before you purchase it.
Next, check the machine's condition. Machines should still be kept clean and rust-free in order for them to last. If you are unsure of what to look at, it would be cost effective to hire a trusted mechanic. In this way, you save on cost of repairs.
Lastly, check underneath the truck. Check for lose wires, faulty engine or connections. Again, hire a trusted mechanic to check for you. You don't want to purchase the truck and end up paying more for repairs and insurance.
How to shop for new and used box trucks
When shopping for new box trucks, you have to be ready to answer the dealer's questions. The main questions are what will you use it for and how heavy the loads are. You will also be asked about how far the truck will travel and the terrain it will travel on. This will help you and the dealer discuss specifications and box truck prices.  New box truck prices range from $60,000 to $92,000 depending on size and manufacturer.
If you are purchasing used box trucks, you need to pay specific attention to the smallest details. It does not matter how much the box truck costs but how well the box truck will perform. The average cost of used box trucks range from $12,000 to $29,900 depending on the manufacturer and size.
Here are some details that you need to look at when purchasing box trucks:
Air brakes vs exhaust brakes – Air brakes are recommended for lighter loads. Exhaust brakes are better for diesel since it helps decelerate without wearing out the brake pads.
Gear ratios – the lower the gear ratio the slower the wheels turn. However, lower gear ratio also means more torque for hauling.
Operating movement – make sure the box truck is easily maneuverable. The length of the body should not interfere with comfort and steering. This is important when travelling off-road streets with sharp turns.
Gas vs diesel – Diesel costs more than gas. You also need to worry about diesel emission regulations. Diesel-fueled vehicles usually emit a darker exhaust upon starting. Diesel is best for heavier loads because of towing capacity and brute pulling force. Gas is recommended for lighter loads and shorter distances.
Check for rust and holes. – If you are buying used box trucks, don't be fooled by shiny or newly-polished surfaces. Make sure you check the axles and springs and anything that may show signs of rust.
Renting and leasing box trucks
Box truck rentals are offered by companies such as uHaul, Enterprise, or Ryder. You can rent trucks if you need them for temporary use such as moving to a new home or office. How much does a box truck cost if you rent them? uHaul charges you an average of $29.95 for a 15-inch box truck, plus $1.09 per mile.
How much does a box truck cost if you lease them? If you need to use a box truck for a longer time, it will cost you an average of $649 for a brand new truck.
Costs involved in purchasing a box truck
Purchasing box trucks do not end with the sale. Insurance plays an important part especially if you use it for commercial purpose. The average cost of insurance for commercial trucks is $100,000 to $1,000,000 depending on coverage.
When choosing an insurance package, make sure you don't end up paying for more. Here are some factors to consider when choosing an insurance package: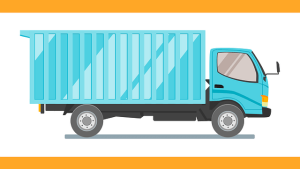 Cost of protection – Consider you or your driver's age, driving record, the age and condition of your equipment, what you haul in your truck, terrain, and state requirements.
Liability insurance – As of 2008, Federal Law requires $750,000 liability coverage.
Damage insurance – Average damage premium is 3 to 5 percent of the truck value. But due to bad driving record, this amount may increase and you may not get any damage insurance.
Cargo insurance – The federal government requires you $5,000 coverage. This is dependent on what type of cargo you haul into your box trucks.