In the United States, breast cancer is considered the one of the most prevalent sarcoma infecting women alongside skin cancer. According to Breast Cancer Organization, about 1 out of 8 women in the country will develop breast cancer anytime in her entire lifetime, accounting for 12% of the total adult female population. The common occurrence of this disease somehow confirms the fact that 85% of breast cancers occurring in women are not a direct result of inherited defect. Although genetic history plays a huge factor, the prevalence of breast cancer is often an unfortunate yet usual aging process of women reaching middle and late 50's.
Fortunately, the incidence rate of breast cancer has been gradually decreasing since the year 2000. In line to that, the death rate decrease began 21 years earlier. A huge part of the decreasing incidence and mortality of breast cancer is due largely in part to the advancement of medical technology that allows early detection and quicker prevention of cancer's malignant growth.
Considering the old adage 'prevention is better than cure,' it stands the reason that diagnostic exams such as breast ultrasound cost comprise the most significant health care investment for any patient. But how much does one exactly spend for that?
Cost With Co-pay & Coinsurance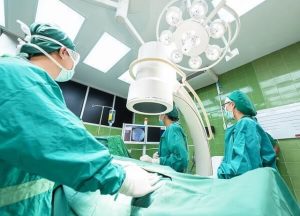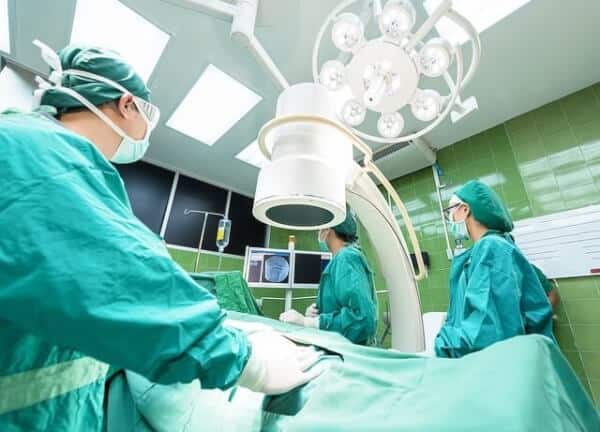 In terms of breast ultrasound cost, the price for treatment is considerably lesser when a patient has a health plan. For health insurances that have co-pay options, the fee for breast ultrasound usually costs around $10 to $50. Health plans with coinsurance can cover at least 10% to as much as 50% of the exact cost a health center would charge their patients.
According to Imaging Technology News, the state of New York passed a bill that requires insurance providers to cover all breast cancer screening without co-pays for women with dense breast. This includes magnetic resonance imaging (MRI) and breast ultrasound. The Insurance Bill S8093 just recently took effect on January 1, 2017.
Out Of Pocket Expenses
Naturally, the cost of breast ultrasound without insurance is higher compared to the cost covered by a health plan. Out-of-pocket prices are the exact fees charged by the health center or physician after completing the breast ultrasound exam. It is important to take note that the usual cost may vary depending on the location.
By comparison with all standard fees issued by leading hospitals across the country, the website called MD Save national average fee is somewhere around $369. In some medical institutions, costs may well exceed beyond $600. On top of qualifying for a discount through conventional reimbursement deals (e.g. tax refunds), it also pays to seek diagnosis and treatment in health institutions that offer a comparatively cheaper price range.
Additional Diagnostic Tests
The breast ultrasound cost may sometimes extend beyond the usual expense for the ultrasound exam. In other words, other physical examinations may be necessary to completely screen the patient for cancer. Although breast ultrasound can detect cyst that is otherwise invisible in the naked eye, it has no way of determining whether the swelling is benign or malignant.
Patients who are concerned of certain discomforts around the cystic breast region may opt for biopsy tests. By acquiring tissue sample from the swollen breast, medical technicians can ascertain whether or not the cyst is malignant cancer.
There are two types of biopsy needed for this secondary breast cancer screening. Fine needle aspiration usually costs around $100 to $500 on top of the breast ultrasound fee. The conventional biopsy surgery, on the other hand, could entail $1,000 to $5,000 worth of hospital bill.
Top Affordable Medical Centers
As mentioned earlier, seeking a diagnosis in a relatively cheap medical center is one way of effectively shouldering the cost of breast ultrasound without insurance. Considering that different locations have different breast ultrasound fee, there are certain places where hospital bill for this type of exam is at least $100 cheaper than the national average cost.
These are the 12 medical institutions in the country worth mentioning, according to the website called New Choice Health:
Naples Diagnostic Imaging Center
Location: Naples, Florida – Price Range: $100 to $250
Habersham County Medical Center
Location: Demorest, Georgia – Price Range: $100 to $260
Abbeville Diagnostic Center
Location: Abbeville, Louisiana – Price Range: $90 to $220
Fort Hall Indian Health Service
Location: Fort Hall, Idaho – Price Range: $90 to $220
Open and Wide MRI
Location: Goshen, Indiana – Price Range: $90 to $220
Holy Cross Hospital
Location: Taos, New Mexico – Price Range: $100 to $240
Northern Oklahoma Diagnostic Imaging
Location: Enid, Oklahoma – Price Range: $80 to $210
South Coast Radiology
Location: Coos Bay, Oregon – Price Range: $90 to $220
Citrus Diagnostic Center
Location: Crystal River, Florida – Price Range: $90 to $230
Arango Imaging Center (South Mesa)
Location: El Paso, Texas – Price Range: $90 to $220
Advanced Imaging of Gadsden, LCC
Location: Gadsden, Alabama – Price Range: $80 to $210
Clinton Memorial Hospital
Location, Wilmington, Ohio – Price Range: $80 to $200
American College Of Radiology
One of the best recommendations in choosing economical medical facilities for patients who are shouldering the cost of breast ultrasound without insurance is to know the institution's credentials. This way, a patient can guarantee that the facility is abiding with the standard medical practice. After all, it is only natural for prospective patients to question the credibility of any institution who charges relatively smaller service fees. Accreditations can effectively dispel these doubts.
For quality assurance in conducting breast ultrasound diagnostics, patients must be looking for institutions earning the official approval of the American College of Radiology (ACR). The best medical facilities usually carry the seal of ACR Breast Imaging Center of Excellence and/or the logo of ACR Diagnostic Imaging Center of Excellence.
One can find an ACR accredited facility anywhere in the United States via online directories. One of the most recommended places for convenient personal research is the ACR Accreditation (www.acraccreditation.org).  On top of the basic location search filters, prospective patients can select the best nearby facilities based on the specific official approval of excellence it earned.