Book lovers have two things in common, their love for books, and perhaps, their goal of having a library inside their house, right? But of course, a library would be expensive to build, especially when you have money constraints. It also consumes large spaces if your home isn't as big as a palace, leaving you with the floor to sleep on.
Despite the hindrances of building a highly accessible library – considering that it's just inside your house – you can still create your own mini-library by constructing built-in bookshelves or bookcases.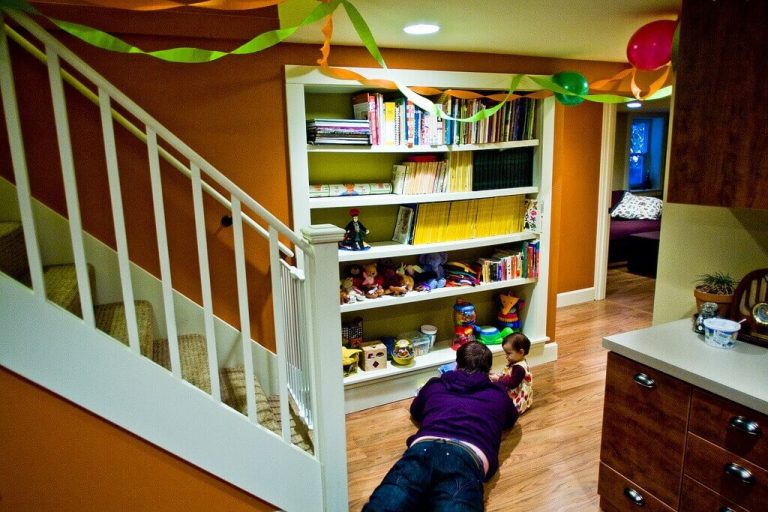 Built-in bookshelves, include cabinets as well, are cheaper and probably, way cooler than a conventional library. They are effective structures that do not only provide a special area for your special books but also to lessen the space clutter inside your home. Aside from books, you can also use the shelves to keep gadgets, important documents, photos, anything you want to safely secure.
As your built-in bookshelves are constructed, you can add a touch of creativity. You can have your own design and customize them according to your preferences.
Cost of Built-In Bookshelves
If you are interested in installing built-in bookshelves, it's typical to ask the question, how much do built-in bookshelves cost? According to HomeAdvisor, the cost of built-in bookcases, if you hire a carpenter to get the job done, ranges from $2,000 to $5,000. You also have the option to purchase the materials for the project and have them set up by a handyman for a rate of $30 to $130 per hour. But if you want to build them by yourself, it will cost around $140 to $500.
Factors Affecting Costs
Apparently, there are many factors that affect the cost of making your built-in bookcases. Here are a few but the most common factors that should be taken into account for your integrated shelving home project.
Materials used for the project. There are various materials that you can use for your bookshelves, but the most popular and most durable choices are veneer and plywood. The materials cost varies, but it usually ranges from $700 to $1,200, which already includes the hardware, lumber, and finish. If you want to have a built-in bookshelf made of oak or a higher-quality lumber, expect to spend around $1,800 for all the materials, including hardware, lumber, and finish.
Labor. You can either hire a carpenter or a handyman to work on your bookshelves as previously mentioned. As such, you pay them to do the following work:
– cut the sides, back, and base of the shelving frame
– build the face or front frame
– cut and set the shelves
– sand the surfaces of the bookshelves
– prepare and apply the paint on the surfaces
– then add the finishing touches
If you hire a carpenter, part of his job is also to plan the structure, purchase the needed materials and equipment, prepare the area where the bookshelf is going to be installed, and clean the space once the shelf is complete. The average rate of a carpenter is $70 per hour.
For a rough estimation, it takes 8 to 10 hours to build a 10-foot bookshelf, which gives you a labor cost $560 to $700. Meanwhile, two cases of 5-foot shelves can take 9 to 11 hours to build, costing $630 to $770 for the labor fees.
Construction. Cabinets come in three types. The first one is a pre-made, which doesn't cost a lot. But the semi-custom and custom-made cabinets can cost a few hundred dollars more than the price of a pre-made cabinet. These types of cabinets are not the same, so better weigh the pros and cons of each type before purchasing the cabinet.
Design of the Bookshelf. You have the freedom to design your own built-in bookshelf based on its height, width, thickness, depth, and other preferences. In that regard, take note of the following considerations that affect your budget:
A built-in bookshelf over 10 feet high is more costly since it needs more materials and takes more time to finish. An ideal height is 8 to 10 feet.
If the installation requires the removal of the flooring, molding, or other obstructions to make sure the shelf fits in the space perfectly, you may need to pay for additional hours and repairs.
Evidently, adding more features, like drawers, doors, and an integrated study table, can increase the overall cost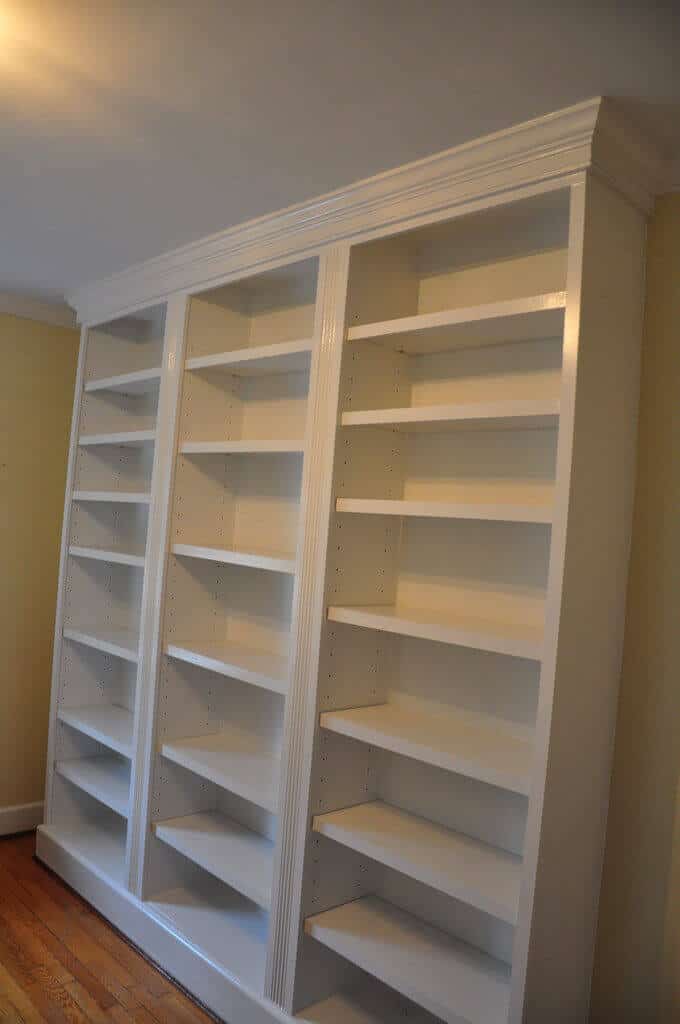 significantly.
If you want to personalize your built-in bookshelf by putting additional accessories, you will have more costs to pay. Choosing a more luxurious paint and more sophisticated frames can burn a hole in your wallet, so you have to budget for such features really well.
Additional Costs for Enhancements
These costs, which are provided by Fixr.com, are still related to the design and features. However, you will have an idea how much you can spend for each additional feature.
If you want to have drawers installed on your integrated bookshelf, it typically costs around $200 per drawer.
There are built-in bookshelves that have doors, so if you want to add a door, it's going to cost about $100 to $200 each. Glass doors are classy but costly, having a price range of $200 to $400 per glass door.
If you want more sophistication, a glass shelving can do the trick. But the cost is twice the price of a glass door. Make sure it's going to be worth your money.
Since you would consider this as your mini library, it would be nice to install a lighting, which you can use for reading at night. The additional cost is around $30 to $100 per light.
To give you warmth while reading your favorite books, you can integrate your bookshelf with an electric fireplace. And yes, it's going to cost a lot, ranging from $600 to $1,000 or higher, depending on your home's heating system.
This one is going to get expensive. You have the option to turn or customize your built-in bookshelf into an entertainment area where you can watch TV or play games. But then, it's going to cost around $8,000 to $12,000 to complete such high-priced project.