A cable television or cable TV is a television programming system that distributes or delivers radio frequency (RF) signals through coaxial cables or light pulses via fibre-optic cables. The same term is also to describe the systems that transmit signals by means of satellites. It is usually accessed through monthly subscriptions, giving viewers a lot of cable channels, like Cartoon Network, CCN International, HBO, and MTV, to enjoy whenever they are at home.
Cable TV systems came into existence in the 1940s and were first used in the United States. They were particularly designed to enhance the broadcast reception of commercial networks in hilly areas, as well as, in remote and isolated communities. In the 1960s, cable TVs were, then, introduced in many major cities where the reception of local televisions was poor due to the signal reflection coming from tall buildings.
Oftentimes, Cable TVs are referred to as CATV, which stands for Community Antenna Television or Community Access Television. They are called as such because they utilize community antennas in receiving broadcast signals that are retransmitted to a number of subscribers – in this case, homes and establishments – through cables. In return, subscribers have to pay a certain monthly subscription fee, as well as, an initial fee for the proper installation of the cable TV system.
Average Costs of Cable TV and its Factors
Now that we know what a cable TV is, it would also be ideal to answer, how much does cable cost per month? According to the report of Federal Communications Commission (FCC), the average cost of cable TV every month is around $64.41. But the exact costs significantly vary, depending on several factors such as your chosen package, your location, and the company that provides the cable TV to your home. However, FCC did not include taxes in the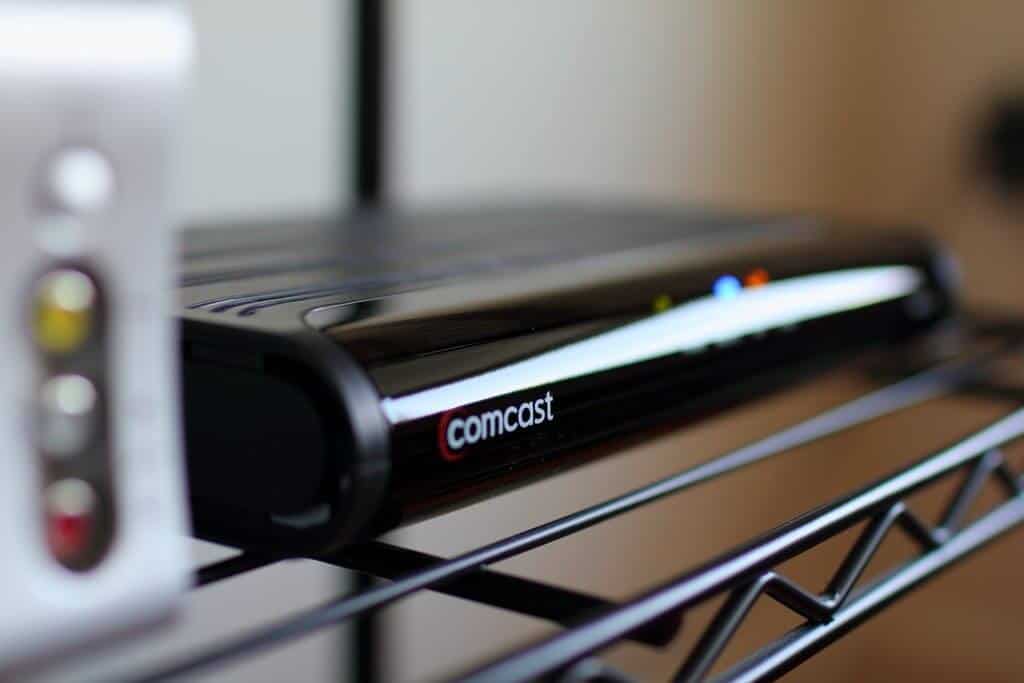 average cost, which can make the monthly subscription fees to increase relatively.
There are several cable TV providers in the US, having Comcast, Charter, and Altice as the top three largest providers by subscribers as of the second quarter in 2016. Despite having many cable TV companies, not all of them are available in certain areas. Most of the time, cable TV services come in packages, tiers, add-ons, additional installation charges, which means prices vary according to the preferences of the subscriber. Aside from that, the package prices provided by a certain company can also vary from state to another.
Cable TV Price Ranges
How much does cable cost per month? Generally, the prices of cable TV can range from $11 to $127 or more per month, depending on the package you want to subscribe to. They are categorized into three groups: low, medium, and high.
*LOW – The packages under this category have prices that range from $11 to $50 per month. Consumers can access over 10 local channels like ABC, FOX, and NBC.
For example, Comcast, which markets its cable TV service under the Xfinity brand, offers Limited Basic TV package for $15.95 per month and XFINITY TV 150 Latino, with over 60 Spanish channels and more than 10 English channels, $19.99 per month. Other cable TV packages include:
1. Digital Economy – This costs $29.95 per month with more 45 channels, including CCN, E!, and Food Network
2. Digital Starter – The monthly subscription fee for this package is $49.99 per month, offering more than 140 channels like Animal Planet, BBC America, Cartoon Network, Discovery Channel, ESPN, and Fox, to name a few.
3. XFINITY TV 200 Latino – $29.95 per month, with more than 150 channels
4. XFINITY TV 300 Latino – $39.99 per month, over 190 channels
Charter is another big cable TV provider, which acquired Bright House Networks and Time Warner Cable for $65.5 billion. It offers a cable TV package for $29.99 per month for 12 months, coming with more than 125 channels, free HD channels, and a free DVR service. It also includes 18 popular channels, 60 Mbps internet data, and an unlimited nationwide calling.
*MEDIUM – For this category, the cable TV packages range from $50 to $60 per month. It offers more than 145 channels, including Lifetime Movie Network, HBO, Showtime, NBC Sports Network, and Starz.
Comcast offers three packages under this category. These are the following:
1. Digital Preferred – This costs $59.99 per month for the first year. Consumers subscribed to this package get to enjoy more than 220 channels every day, including Viceland, WE TV, WGN America, and 50 Music Channels.
2. XFINITY TV 450 Latino – $59.99 per month for the first year, with more than 200 channels
Meanwhile, Charter offers a starting price of $59.99 per month for the first 12 months. This package has over 125 channels.
DirecTV, on the other hand, has three options for a medium range package. These packages include:
1. $50 per month plus taxes – includes more than 145 channels
2. $55 per month plus taxes – has over 150 channels
3. $60 per month plus taxes – lets you enjoy, at least, 175 channels
*HIGH – Evidently, this category has the highest prices for cable TV packages. Although you get to spend high bills for this package every month, it's worth it because you can access so many channels, especially when you are bored. The costs range from $61 to $127 or more every month. Let us look at the cable TV packages of Comcast and DirecTV.
Comcast offers the Digital Premier that costs $69.99 per month for the first year. It has the most number of channels, reaching over 260 channels, including ABC, Action Max, AMC, American Heroes Channel, Animal Planet, Azteca America, A&E, BBC America, BET, BET Soul, Big Ten Network, Bloomberg TV, Bravo, Cartoon Network, CBS, CBS Sports, Centric (fka BETJ), Cinemax, Hallmark, Hallmark Movies & Mysteries, HBO, HBO 2, HBO Comedy, HBO Family, HBO Latino, HBO Signature, and a whole lot more.
Meanwhile, DirecTV has three packages under this category, and these are the following:
1. Xtra All Included – This costs $70 per month plus taxes, offering more than 220 channels.
2. Ultimate All Included – For $75 per month plus taxes, this package has over 240 channels.
3. Premier All Included – The subscription fee is $125 per month plus taxes, and you ONLY get, at least, 315 channels to choose from.
Tips When Getting a Cable TV Package
If for instance, the average cost of cable TV packages is not friendly for your budget, then consider these tips to reduce the expenses you need to cover every month.
*Select the package that is just right for your household. If you don't want so many channels 'cause you only need the most significant ones, then choose the cheapest package.
*Consider cable alternatives such as internet streaming or satellite services.
*Don't get any cable TV package if your area has access to several channels for free using an HDTV antenna that you can easily buy online or in retail stores.