The Camaro is a car model popularized by the American automobile company, Chevrolet. It was available on the market in 1966 and was made as the top competitor of the Ford Mustang. Being in the industry for over five decades, Camaro has been developed into six generations, launching the latest models in 2016. As of the present time, Chevrolet has provided a website where you can customize your own Camaro according to your preferences and budget. Check here.
Average Cost of a Camaro Insurance
Currently, the price of a coupe Camaro starts at $26,900, while the convertible type initially costs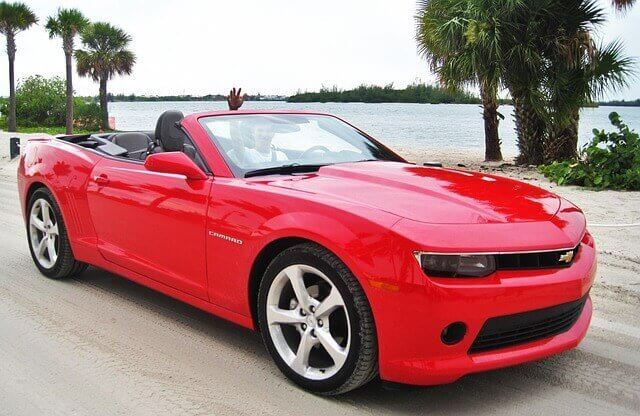 $32,900. If you look at the prices, you can definitely say that it's not a cheap price to pay. As such, you need to have an insurance policy to support you with the financial losses in cases when your Camaro incurs an engine damage or encounter an accident. With that said, knowing the approximate Camaro insurance cost can give you an idea how much you need to budget for this additional expense.
According to Cheap Car Insurance, the national average monthly premium for all trims and sub-models is $129, with average premium rates ranging from $76 to $206 per month. These figures are said to be the actual average monthly rates for all 50 states.
The state with highest average insurance rate is Louisiana at $206 per month, followed by Michigan at $204 per month, Georgia at $166 per month, then Oklahoma at $160 per month. Meanwhile, the state with the cheapest Camaro insurance rate is Maine at $76 per month, followed by Iowa at $84 per month, North Carolina at $86 per month, then Idaho at $88 per month.
Insurance Rates by Camaro Models
Camaro insurance rates also vary based on the sub-model and trim you choose.
If you want to own a Camaro LS, the national average rate is $126 per month. Maine and Iowa still have the lowest average monthly premiums at $71 and $79, respectively. Georgia and Michigan have the most expensive rates at $253 and $226, respectively.
For a Camaro LT, the national average rate is $127 per month. However, it has different average monthly premiums for its configurations. A 2-door coupe LT has a national average rate of $129 per month while a 2-door convertible has an average rate of $125 per month.
Cheapest Most Expensive
Camaro LT Maine at $74 Michigan at $222
2-door Coupe Maine at $72 Georgia at $259
2-door Convertible Maine at $76 Louisiana at $219
Just like the LT, Camaro SS also has two configurations: coupe and convertible and they have the same national average, which is $133 per month. However, the average Camaro insurance rates in every state differ for every design.
Cheapest Most Expensive
Camaro SS Maine at $79 Louisiana at $222
2-door Coupe Maine at $78 Georgia at $226
2-door Convertible Maine at $81 Louisiana at $225
Factors Affecting the Cost of Camaro Insurance
Aside from the location and the sub-model, there are other factors that insurance companies look into before giving the Camaro insurance cost. These are the following:
– Driver's Age
– Age of your Camaro
– Credit Rating and History
– Comprehensive and Collision Coverage
– Liability Claims
– Safety and Security Ratings