Did you know that you could enjoy both the beach and the Mayan civilization in Mexico? You can by visiting Cancun! This city is home to top-rated resorts and has close proximity to fascinating ancient ruins. In between, there are many exciting things to do from scuba diving to bar hopping.
Planning to visit the city? Then read on to know the trip to Cancun cost to help you plan your budget.
Cost Considerations
To know how much does it cost to go to Cancun, consider the following: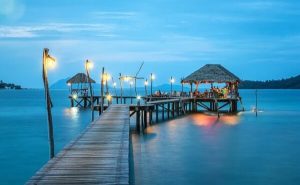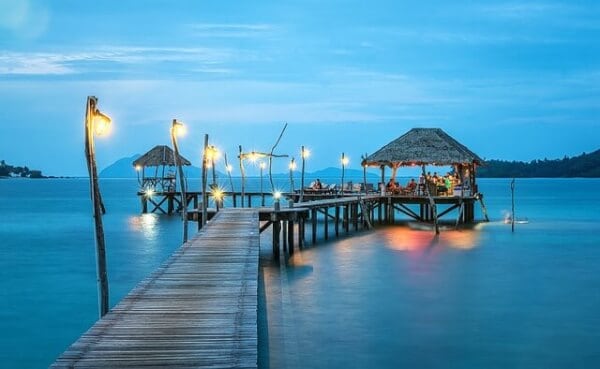 How many of you are traveling?
How long do you plan to stay?
What is your itinerary?
What time of the year do you plan to visit?
Generally, sitting by the beach and drinking at night in Cancun is affordable. But once you add water activities and tours (which you would for sure), the price could reach more than a thousand dollars.
Aside from that, you would likely spend more if you visit during the peak season. The prices of everything tend to go up, and they would especially charge you extra since you're a tourist!
Visas
You only need a tourist visa to Mexico if you're staying for more than 180 days according to the US Department of State. Regardless, make sure that your passport is valid upon entry to avoid problems.
Cost Breakdown
The major factors that affect the trip to Cancun cost are airfare, accommodation, meals, and attractions/activities. Knowing the average prices of these components would help you create a realistic budget plan.
Airfare
The airfare makes up a big chunk of your budget. Thus, discounted tickets would be a great help to reduce the overall Cancun vacation cost. Fortunately, the internet is a treasure trove of flight deals!
For instance, Cheapflights.com has deals starting at $182. Some sample round-trip ticket prices include:
New York to Cancun: $290 to $294
Chicago to Cancun: $264 to $302
Houston to Cancun: $182 to $365
Los Angeles to Cancun: $203 to $272
Boston to Cancun: $299 to $401
Dallas to Cancun: $188 to $329
Note that these low-cost tickets have pre-determined flight schedules. For other dates that fit with your plans, check out other websites such as Priceline and Travelocity.
Peak and Low Season
Cheap flights are rare during Cancun's peak season which runs from February to April. It's true especially if you are booking only a few weeks before your trip. Thus, the best way to save on costs is to buy your tickets several months ahead.
Off season, on the other hand, starts at late April up to May. Good bargains are more accessible during this period. Be prepared, though, as Cancun is more humid at these times of the year.
July to October are also less expensive times to visit the city. However, these months coincide with Cancun's hurricane season.
Accommodation
From hostels to resort hotels, Cancun has nearly every type of accommodation for any budget.
For a rough idea of costs, TravellersPoint.com has a list of budget, mid-range, and top price ranges for accommodations. Low-cost prices per night include:
Budget hotel: $27 to $32
Bed and Breakfast: $12 to $32
Hostel: $16 to $27
Apartment: $20 to $30
Guest house: $10 to $30
Saving on Accommodation Costs
To save money, you could opt to stay out of the Hotel Zone. Accommodations in this area are the priciest. Instead, go to downtown Cancun. Even hotels could cost less than $150 in the city proper.
Another way to keep the costs down is to look for cheap accommodations online. Furthermore, check multiple websites so you could compare prices. Lastly, pay attention to customer reviews. As much as you want to save, make sure that you could get efficient service, too!
Food and Drinks
Meals in Cancun's Hotel Zone are generally pricier. Fortunately, you could still find less expensive dishes from small eateries in the said area. Also, you could eat cheaply by going downtown. Here are some average costs:
Budget breakfast: $2 to $6
Budget lunch: $4 to $8
Budget dinner: $6 to $10
33-liter beer: $1.30 to $3
McDonalds Big Mac: $2.05
Complete your Cancun experience by sampling local Mayan dishes. Some popular dishes include Conchinita Pibil (suckling pig) and Papadzules (tortillas stuffed with boiled eggs). Wash them down with Montejo, the city's local beer.
Local Transportation
Buses could get you around Cancun easily at affordable prices. The cheapest fares are charged by public transportation companies. A one-way ride typically costs 8.5 pesos or around $1.
Note only that some drivers might not return a change for dollar coins. Hence, you might want to convert your money into Mexican Pesos.
Taxis are also available if you want to have some privacy. Most of the public vehicles have a price list board that you could refer to. Better yet, ask the driver himself how much will the trip cost. Lastly, always ask for a receipt.
Attractions
A two-and-a-half hour drive from Cancun would lead you to Chichen Itza. For a fee of 235 pesos or around $13, you could tour the complex and see ancient ruins. The most popular archaeological site in the area is the Kulkulan Pyramid, one of the new Seven Wonders of the World.
Other attractions in Cancun include:
Cancun Underwater Museum: $50
Museo INAH: $4
You could also see some Mayan ruins in Tulum, a city that is a few hours away from Cancun.
Water Activities
Diving, snorkeling, and swimming with the dolphins (or sharks) are just some of the activities you can do in Cancun's beaches. But, just how much would they cost?
Well, there are a lot of packages offered by travel websites and agencies online. Browse their lists to be able to compare prices. Remember to book tours that would fit your budget.
Cancunadventure.net has some offers perfect for the city's Caribbean beaches. Included are:
Swimming with dolphins: $59 to $424+ (depending on provider and length of activity)
Snorkeling with marine turtles: Starts at $135
Reef adventure and parasailing: Starts at $140
Coral reef snorkel tour: Starts at $47
Sailing to Isla Mujeres: Starts at $63
Deep sea fishing is also a favorite water activity in Cancun! Depending on the provider, you could spend around $500 to $1,000. Some companies may allow you to save money through their "no fish, no pay" guarantee.
Adventure Tours
Aside from beaches and ancient ruins, you could also enjoy Cancun's promise of adventure!
One of the adrenaline pumping activities offered by Cancunadventure.net is the Tulum Extreme. This tour would allow you to rappel, ride zip lines, and cenote while exploring the Mayan Jungle. A package including your pick-up from Cancun would cost $115.
Nightlife
Cancun is equally vibrant at night! Clubs are very much alive in the city From the Hotel Zone to downtown. That said, you could also enjoy bar hopping while on vacation.
To bar hop, you could opt for tours that would guide you to the best nightclubs in town. Or if you want to go at your own pace, pick some places that suit your taste.
One of the clubs in Cancun is Coco Bongo, which you could enter for $75. There's also a Gold Member ticket costing $145. The regular entrance fee includes unlimited national drinks while the latter offers premium ones.
Another is the Senor Frog's club. Their open bar tickets cost $80 if you buy it at the venue. Online, you would only pay $60. A Foam Party prices $85 and a Glow Party $90.
Other Activities
If you want a different mode of transportation, try horseback riding. One of the providers in Cancun is Rancho Bonanza which charges about $67 per person.
If you are a golf enthusiast, Cancun is a haven for you! The city has lots of golf courses, each with its own striking landscape. Rates vary depending on the club, ranging from $80 to $200 and up. You could check specific prices online.
Calculating the Cancun Vacation Cost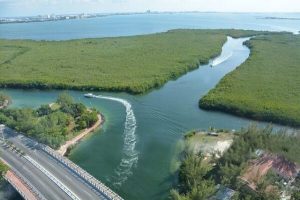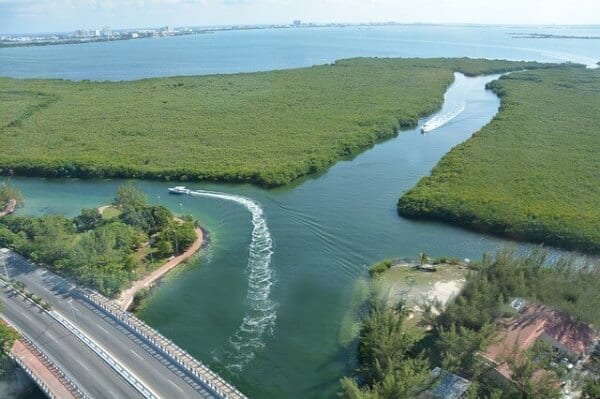 How much does it cost to go to Cancun? The average daily price is about $115. If you're staying for 7 days, the cost would be $805. Add the lowest airfares and you get $1,095 to $1,100 for a week-long vacation in the city.
Of course, the above averages only include the necessities like accommodation, food, drinks, and transportation for one person. The cost would go higher, even up to $2,000, if you add the activities we enumerated above (and if you have more people with you).
That's why early planning is essential. If you already know what activities to do and had tours booked ahead of your trip, you would likely pay less once you're in the city. It could also help keep additional expenses at minimal prices.
If you're blessed with a higher budget, add another $1,000 to make sure you'd not fall short on expenses.
Additional Costs
Aside from the major expenses, make sure to not overlook the following:
Baggage fees
Airport parking
Ferry cruise (you could only reach certain places by boat like Isla Mujeres)
Massage services
Casino
Tips
Souvenirs