Would you agree that there are people born to be good at sales? Of course, we could almost see some violent reactions from people who have perfected the "art" of selling from learning and mentoring.
Regardless of whether it was innate in your personality or just something you adapted through hard work, some people are so good at it, they can sell the Statue of Liberty or even their own mom!
Kidding aside, when you are blessed with a gift of gab, you are most likely to be good at sales and marketing. And when you are so good at it, why not make a living out of it? And when you want to begin at something not as big as real estate yet, but not as small that it seems trivial, selling cars might be a good start.
And since there is no such thing as free in America, you can almost expect a hefty fee that comes with the permission to do your stuff. But how much exactly is the cost to get a dealer's license?
Average Cost of Car Dealer License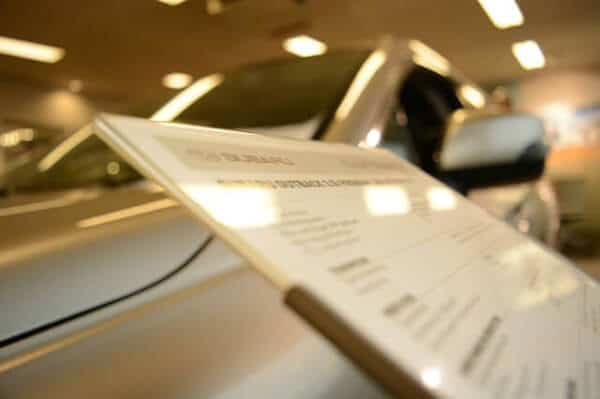 The average cost to get a dealer's license varies per state as each has an independent regulating body.
The car dealer license price per state is broken down as follows:
Alabama – $10 percategory for initial location, plus $5 per additional location
Alaska – $50
Arizona – $100 to obtain and renew, plus $50 for each branch office within the same county.
Arkansas – $250 per year and additional sites for $125.00 each.
California – $175
Colorado – check out gov for the schedule of fees.
Connecticut –
New dealer license: $700.
Used dealer license: $560.
Delaware – $100 for motor vehicle dealers and $75 for wholesalers.
Florida – $75
Georgia – $170
Hawaii – $50
Idaho – $190.
Illinois – annual fee: $1,000 ($500 if after June 15).
Indiana – $30
Iowa – $70 for principal place, plus $20 for additional location
Kentucky – $100
Louisiana – $400
Maine – $150 application fee plus $150 for each type of car you are selling
Maryland – visit Maryland.com for the list of the cost to get a dealer's license.
Massachusetts – Will be set by the licensing board or officer but shall not exceed $200.
Michigan – $75 for all classes except Class C, H, and R which cost $160.
Minnesota – $285.
Mississippi – $100
Missouri – $150 plus $30 application fee.
Nebraska – $20
Nevada – $125
New Hampshire – $125
New Jersey – $100
New Mexico – $50
New York – $100,
North Carolina – $90
North Dakota – $100 for new and used car dealer license price
Oklahoma – $200 for new car dealer's license per franchise, $600 for used car
Oregon – $1,187 valid for three years
Pennsylvania – $65
Rhode Island – $301.50
South Carolina – $50
South Dakota – New or used vehicle dealer: $300. Renewal: $175.
Tennessee – $400
Texas – $700 for new vehicle dealer license and $200 for used vehicle.
Vermont – $503
Virginia – $600
Washington – $975
West Virginia – $150
Wisconsin – visit gov for the different license fees.
·         Wyoming
$100: Vehicle dealers selling 12 vehicles or more within 12 months.
$25: Vehicle dealers selling less than 12 vehicles in 12 months.
Additional Costs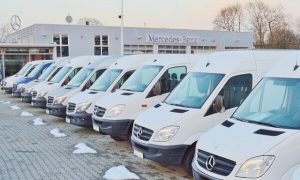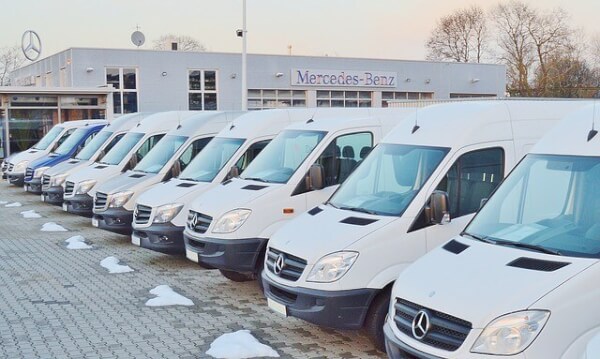 Some states require surety bonds as part of the requirements of car dealer's license. These states are Alaska, Arizona, Arkansas, Connecticut, Georgia, Hawaii, Illinois, Indiana, Kansas, Massachusetts, Michigan, Montana, New Jersey, Oregon, Rhode Island, South Carolina, West Virginia, and Wisconsin.
Arizona charges $22 for background checks, while Kentucky charges $20.
Additional costs may also be charged for dealer plates. Delaware charges $10 per plate, Idaho charges $20.74 that includes mailing fee of $2.74, Kentucky charges $28.50, Michigan is $10, while New Jersey charges $257.50 for 5 dealer plates, Utah charges $12, Washington charges $38.75 and West Virginia charges $3 for temporary plates.
Arkansas charges a late fee of $35 for licenses that are expired for not more than 31 days.
Connecticut charges examination fee for $280 which is applicable for new locations only.
Fingerprinting fee may also be charged in various states. Florida charges $54.25, Nevada charges $38.25, while Utah charges $25.
Some states charge various registration fees. Connecticut charges $140 per plate and Missouri charges a registration fee of $50 per auction.