Sometimes car owners face concerns like what's their catalytic converter replacement cost?
One of the modern ways to help avoid significant air pollution from cars is the catalytic converter. From 1980's car makers began to combine these devices into the systems of each vehicle that they have produced. But there are times that it will malfunction and you will face a trip to the technicians.
The catalytic converter is vital for your vehicle to run. It needs a lot of the engine components clean and makes confident that it is moving well. You should be aware on the condition of your converter to keep it functioning well. Always make sure that your technician is checking its status every clean-up.
If you made sure that your converter is repaired when it is time, you might have experienced a better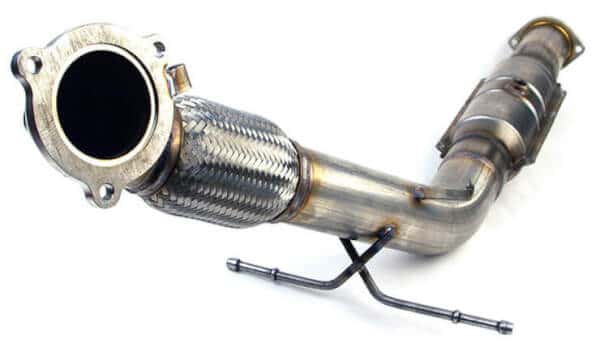 fuel performance and smoother running car. Your vehicle's performance depends on how your converter is running. You will end up to spending a lot to replace your converter if you are not taking care of it.
Catalytic Converter Parts and Labor breakdown
The average rate for a catalytic converter prices is between $700 and $1200. The labor rate is estimated between $200 and $287 while its parts are costs between $500 and $1000. Note that the estimate does not include hidden charges such as taxes and fees.
To properly filter hydrocarbons and decrease your car's discharges, catalytic converters utilize metals such as platinum. These are valuable for technicians to buy, resulting in a greater catalytic converter replacement cost.
| Model | Labor | Parts | Total |
| --- | --- | --- | --- |
| Ford F-Series | $191 – $200 | $732 – $2109 | $1000 – $2260 |
| Chevrolet Silverado | $70 – $100 | $529 – $950 | $600 – $1016 |
| Ford Focus | $112 – $130 | $545 – $1370 | $600 – $1500 |
| Toyota Camry | $110 – $145 | $875 – $1338 | $900– $1400 |
| Toyota Corolla | $65 – $87 | $600 – $1600 | $600 – $1700 |
| Nissan Altima | $167 – $200 | $495 – $979 | $650 – $1100 |
| Honda CR-V | $157 – $189 | $447 – $889 | $500 – $900 |
| Honda Civic | $69 – $80 | $495 – $1565 | $550 – $1609 |
| Honda Accord | $89 – $167 | $334– $752 | $400 – $860 |
| Ford Fusion | $117 – $145 | $500 – $1578 | $600 – $1692 |
Luckily, very few people need to replace their catalytic converter over the life of their car. Taking your vehicle in for general maintenance can help you avoid expensive catalytic converter replacement cost.
If your catalytic converter does require a repair, it's time to call a professional technician to get an estimate of your particular car's catalytic converter prices.
Factors to Consider While Replacing Catalytic Converter
It is not a long process to replace a catalytic converter, but it could be a difficult one. It requires specialized tools for nearly every step of the method. To those who have not experience it yet should never try doing this process on their own.
The catalytic converter will cut out using a power saw. Since it is welded to the car, it needs to be forcibly removed. The mechanic should be very careful not to damage any other portions of the car throughout the method.
When the old converter is already out the new converter should weld in. This job is cannot be done by just anyone; this is terribly time-consuming work. This job is skill intensive, and you may pay more than the regular cost for this method.
When the newly replaced converter is installed, the mechanic will check the system for problems. This process involves running the vehicle for a period or taking it out for a driving test. The worker should make sure that the converter is firmly attached and can its job efficiently.
Save Money on Catalytic Converter Replacement
While you could save money on labor price by doing the job yourself, it is not ideal for most people. You are not to save much by doing the job on your own. Also, it needs welding to attach the catalytic converter. If you don't have the complete tools or the experience, then you want to leave this job to the mechanics.
If you have experienced in changing out catalytic converters, then you can save some money from expensive catalytic converter prices. It is time-consuming, and its parts are costly. Just be ready to pay a lot for a quality catalytic converter. It's an important part of your vehicle, and it not a part you want to skimp on.
1. Take Advantage of Warranties
Many car parts have limited lifetime warranties. The salesperson commonly communicates this information at the time of buying and printed on your receipt. It is also listed in the system at the store.
If you have the choice of a one-time purchase or lifetime warranty, you can spend the extra money on the warranty to save more in the future. Keep all of your receipts and warranties somewhere safe; you'll need them for as long as you keep your vehicle.
2. Reduce Core Charges
Cores refer to the car parts that are rebuilt. When you have to repair a core part, like starter or battery, you will need to return the worn out part to the store or pay the core charge.
3. Do Some Research
When you have time, you take a look for catalytic converter online. There are often cheaper and have them shipped for free.
4. Use Online Coupons and Discounts
Before buying anything, look for potential discounts. Some retailers offer coupons that can be used in stores and online.
5. Develop Good Relationships with Trusted Mechanics
When you establish a level of trust with your mechanic, he may give you discounts of labor or combine the cost of services. Home-based mechanics may use their own tools without letting you pay extra. They may also let you to defer payment or payment plans when you are short on cash.