Perhaps you have heard of the famous Chernobyl disaster. Well, Chernobyl is a city in Kiev Oblast, Ukraine. This is place is very famous for the Chernobyl disaster. It is an accident that happened on April 26, 1986, where the Chernobyl Nuclear Power Plant exploded. It is known to be the most catastrophic event in the history of nuclear power plants.
However, Chernobyl is now one of the most famous tourist attractions in Ukraine today. It is now not highly radioactive anymore. But you can only visit it with a tour that is legally organized. There are a lot of organizations in Kiev that offers this kind of tour. But how much does it cost to go to Chernobyl?
Trip to Chernobyl Cost Breakdown
The total cost of every trip made depends from one person to another. You can never have an exact estimate whenever you ask how much it will cost you. It also depends on the type of trip you want to have, whether it is a simple trip, midrange trip, or an extravagant trip. But you should always remember that on every trip, you will have to consider the cost of the flights, accommodations, transportations, and the meals.
Flights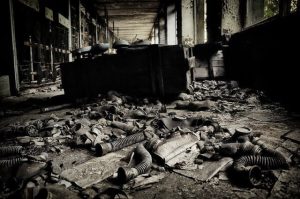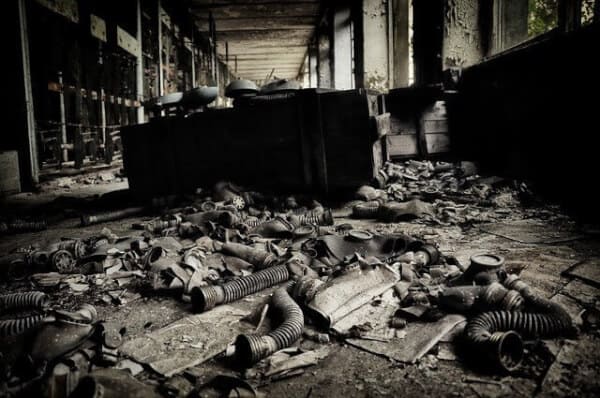 Airfare will be the factor that will eat up a big part of the total Chernobyl vacation cost. You will have to get a plane ticket traveling from your place to Ukraine. This will affect the price of the plane tickets. The type of flight you want to have also affected the cost. Trip Advisor can help you find a cheap flight from any location to Kiev, Ukraine.
These are some rough estimates of Airfares from a different location to Kiev, Ukraine:
Roundtrip flight from John F. Kennedy International Airport, N.Y. to Kiev-Borispol Airport costs around $500 up to $530. (Economy)
Roundtrip flight from Los Angeles International Airport to Kiev-Borispol Airport costs around $700 up to $850. (Economy)
Roundtrip flight from George Bush International Airport to IST Ataturk Airport costs around $600 up to $700. (Economy)
Upon reaching in Kiev, you will have to travel 98 km to reach Chernobyl and it would take up to two hours. Usually, the tour organization whom you availed will be the one to arrange your excursion from Kiev to Chernobyl. You can visit the site every day to check on their new deals and discounts. It is recommended that you book a flight 5 months before the date of your travel.  The season also affects the price of the plane tickets. You should consider it, especially if you want to save money or to have a perfect trip.
Ukraine's off-season is during November up to April. Expect the prices of plane tickets during this time to be very cheap. The temperature in Ukraine during the off-season drops below zero degrees. It might be the best time to visit if you are up for skiing. However, it is not the usual time people want to go on a vacation because of the weather.
From May up to June and September up to October is the Peak season of Ukraine. You can travel during this time if you want to avoid the temperatures of Ukraine during summer or winter. The prices of plane tickets during this time will be at their normal rates.
A lot of people recommend that you visit Chernobyl during spring. This is because there will be no leaves that can cover up the buildings in Chernobyl. This can make you take perfect photos and videos.
Accommodations
This is another factor that you will have to consider, for it can greatly affect your total trip to Chernobyl cost. There are a lot of hotels you can avail in Ukraine or even in Chernobyl. Oftentimes, the tour organization will be the one to arrange the hotel for you.
Dorm Beds of Hostels in Ukraine costs around $5.9 up to $7.8 per night. And for a private room, it will cost you around $20 per night. Several of their hostels includes free Wi-Fi.
There are also Airbnb available in Kiev. However, there are only a few. Shared rooms can cost around $10 while on the other hand, renting an entire home can cost around $20.
You should not worry about the hotels found in Chernobyl for they are newly built. The water used in their hotels are safe and clean. The organization usually includes the hotel stay in their package. However, you will need to avail a hotel for yourself if you wish to extend your trip.
Transportation
You will not have to worry about the transportation cost if you are planning to have a trip to Chernobyl alone. However, you should make worth of your time in Ukraine and explore their other attractions.
Train travel is the most common mode of transportation in Ukraine. The price is very cheap. However, it is kind of slow. The cost of a train ticket from Lviv up to Kiev can cost around $7 and it could take 5 hours.
Other modes of transportation in Ukraine might require you to show your passport. The cost of buses and inter-city metros runs around $0.07.
Food and Drinks
This an unavoidable factor to your total Chernobyl vacation cost. However, some organizations that arrange the tour already includes your meals from breakfast up to dinner. However, local cuisine is one part that makes your trip complete. You should definitely try their:
Borsch, a soup made from vegetables such as cabbage, beets, carrots, potatoes and much more served together with a sour cream.
Pierogi, a traditional dumpling in Ukraine that is boiled and then served together with cheese and potatoes. Most pierogi are filled with cheese and meat and sometimes it is filled with fruits.
Kotlety is a fried dish made of minced meat coated in breadcrumbs. It is often served with salads and potatoes.
The prices for their foods are very cheap. For budget trips, you can have a local meal costing around $3. For midrange trips, you can avail a meal at their restaurant for $12. You can also cook for yourself if you really want to save money and if you rented a house with complete kitchen utility. For a week, you will have to spend around $20.
Chernobyl Excursion
So how much does it cost to go to Chernobyl? Well, it depends on the organization. Some organization offers a Chernobyl tour for around $299 and it already includes a 2-day tour in Chernobyl, transportation from the airport to the zone, accommodations near Chernobyl, meals, an English-speaking tour guide, insurance, and permits. They also offer discounts to groups of four.
However, is it safe to visit Chernobyl? The answer is yes, but there are some areas in the zone where you are not allowed to go or you can only stay for a little time.
You can also take pictures and videos inside Chernobyl. However, taking pictures is not allowed inside the campus of Chernobyl Power Plant and the checkpoints. You are also allowed to take videos and pictures in front of Sarcophagus, Chernobyl Nuclear Power Plant's reactor number 4, but only from a safe distance. You will need a special permission if you want to take photos and videos using drones.
After your tour in Chernobyl, you can visit some of Ukraine's top tourist spots such as:
Michael's Monastery found at the top of Andrew's Slope located in Kiev, Ukraine. It is a monastery with amazing and dazzling golden domes.
Andrew's Church found in Kiev is built in 1755. However, up until now, the place is still very lavish and complex.
The Carpathian Mountains is a natural scenery of fields, forests, and pastures. This place is also filled with wildlife such as lynxes, wolves, and brown bear.
Total Cost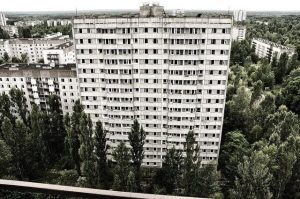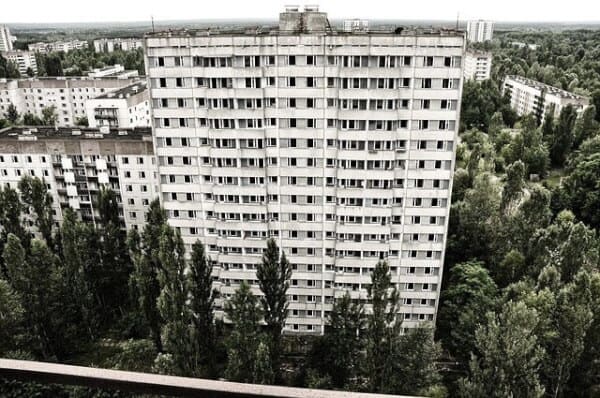 The total cost you will be spending will consist mainly of the factors stated above. However, the cost might be given as a flat fare for the organizational tour. But if you want to travel Chernobyl privately, the total cost will depend on the type of trip you want to have: Budget trip, Midrange trip, and Extravagant trip.
Expect to spend around $10 per day for a budget trip. This will include a 100 km bus travel (from the airport to Kiev), a budget meal ($1), and a dorm bed for your accommodation ($2 up to $3).
For a midrange trip, you should expect to spend around $10 up to $38 per day. This includes a double room in a hotel with free breakfast ($15 up to $30), a dinner in a midrange restaurant ($3), and an express train from the airport to Kiev ($3).
You should expect to spend more than $40 per day if you want to have an extravagant trip. This should include a double room in a hotel ($30), inter-city taxis ($0.07), and a professional English speaking tour guide and driver ($15 up to $22)
Usually, the total cost when you hire a travel operator runs around $170 per person per day. However, the price might decrease when there are many people in your group.