Chick-Fil-A specializes in chicken sandwiches that started in 1946. With it being hailed as one of the favorite fast-food restaurants in America, who wouldn't be enticed to own a branch? Please note that this fast-food restaurant isn't just another stake that you just shove into your investment portfolio and wait for income to come in. Interested still? Then, the next thing to know is how much does Chick-Fil-A franchise cost?
Average Chick-Fil-A Franchise Startup Fee
The total Chick-Fil-A franchise cost usually runs from under $600,000 to over $2,000,000, depending on a lot of factors. Below is the breakdown of the total cost:
Franchising Fee – the

Chick-Fil-A franchise startup fee

,

which the company calls the initial financial commitment,

is as low as $10,000. Unlike

m

any other franchisors, this company doesn't

set a

certain

amount

of net worth or liquid assets as a minimum

. However, this doesn't mean that your financial capability will not be assessed because it will still be subjected to scrutiny by the company for obvious reasons.
Land, Construction, and Equipment –

Contrary to

other companies

' practices

, Chick-Fil-A

will usually shoulder first

the land,

the

construction, and

the

equipment needed for your business.

Instead

,

the company

will

let you

rent

them

in return

for 15% of the sales and 50

%

of your remaining pretax profit. The f

irst month rental of the equipment can cost you

between

$750 and

$5,000

. On the other hand,

the

first month's rental of the premises may cost you

between

$1,900

and

$67,200

.
Insurance – A one-month's worth of insurance can cost you

between

$255

and

$8,950

, depending on how comprehensive the coverage is

.
Additional Funds – You will have to prepare

funds

for the

first

three

months of the operation since you are

presumably

not

likely to

earn much

yet, if at all, within

that period. Expect to spend around

$552,125

up to

$1,876,390

.
Additional Costs
Beside the major costs mentioned above, it is also worth noting the following additional costs you need to spend on a regular basis as you go along on your Chick-Fil-A franchise journey:
Advertising – can be up to 3.25% of the gross sales
Additional Franchise Fee – $5,000 per additional branch (if permitted)
Business Services Fee – $300
Restaurant Rental – $1,900 to $67,200
Food Truck Fee – starts at $2,500
Equipment rental – $750 to $5,000
Insurance – $225 to $8,950
Food Truck Insurance – $320 to $400
IT support and Internet – $9,500 to $20,000 per year
Cash Handling System – $85 to $450 per month
Beside these, there are still some highly variable expenses that you will most likely encounter during your operation. These include occupancy charges for satellite units (if any), operating service charges, signage, credit card processing fees, as well as fines, indemnification, late charges, and liquidated damages if you encountered any.
What Is Included in the Chick-Fil-A Franchise?
It's still best to inquire about everything you want to know from the company. Some of the things worth knowing include how much Chick-Fil-A makes a day, its business plans, what is allowed or not when you operate, etc. Find out if they agree with your principles, or if you are better off getting another business franchise altogether.
Beside being given the right to own and operate a Chick-Fil-A franchise, some other privileges you could be extended are presented below:
You will undergo an initial training program wherein different aspects of the business will be tackled. This includes food preparation, customer service, communications, management, and purchasing, among other parts of business operations.

The company

will

also offer follow-up support as you start your franchise business.
You may be allowed to operate a custom-made mobile food truck where you can also sell the

Chick-Fil-A menu

at different pre-approved locations, albeit with limited choices.
As part of the franchise, you are automatically granted the right to operate in a specific location, which may or may not be limited to just one specific location, depending on the franchise agreement. However, this doesn't mean that you, as an operator, will not have competition within the same location as Chick-Fil-A reserves the right to grant franchises to other prospects.
Strict Requirements
The major reason why this company differs from others, aside from the low franchising fee, is their strict Chick-Fil-A franchise process, namely:
Limited Number of Franchises – Every year, around 20,000 applicants try to franchise this business.

However,

the

company only allows around 70 to 80 people

to get in

.
No-Passive Income – You can definitely buy stakes in any business and just watch it grow on its own, much like what happens in the stock markets. You may also just hire someone to run some businesses for you. It's a totally different case with Chick-Fil-A as it demands franchisees be hands-on with the operations all the time. If you can pledge that this will be the case, you are more likely to seal the deal.
Closed During Sundays – A lot of food businesses thrive during the weekends. However, with Chick-Fil-A, y

our store will be closed

on

Sundays.

Yes, even on Superbowl Sunday!

The reason for this is to give your employees a day off to worship or rest,

and it has been a policy of the company since its foundation.

One is to One – Unlike other franchisors that allow multiple franchising, Chick-Fil-A only allows you to have one store,

as a general rule

. This gives you a limited opportunity to grow. You are also not allowed to select where you want to build your restaurant.

However, as previously mentioned, you may be allowed a mobile food truck eventually.

No Ownership – Since Chick-Fil-A will be the one to purchase the land and construct the building, you will not own the property.

This

means you can not sell it to other individuals or pass it

on

to your successors.
No Equity –

you as a

Chick-Fil-A franchisee will not receive or own equity in your franchised business.
Undivided Business Attention – Chick-Fil-A's principle is that "you cannot serve two gods equally at the same time." So, while it's not really an absolute rule to not own another business if you want to franchise Chick-Fil-A, the company would require you to just focus on Chick-Fil-A's operations alone.
Participation – Even if you are not a Christian

in terms of beliefs

, you are still required to participate in management meetings and group prayers during training. You should also adopt the values of a Christian individual.
How to Get Approved?
What Chick-Fil-A is looking for is for franchisees to be more committed holistically to running the business. Even with this mindset, no business is ever guaranteed success. However, with hard work, you can see more favorable results.
If you are really serious about franchising Chick-Fil-A, you will have to follow these steps in order to get approved.
Application – You will need to submit

a

Chick-Fil-A application

online,

signifying your interest

in franchising

its restaurant

.

If you meet the preliminary criteria, y

ou will

then

be invited to fill

out

an application form.

With this, your financial status and experience

will be evaluated.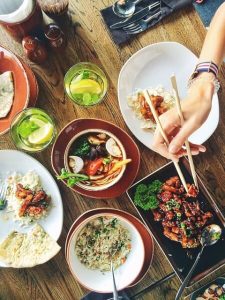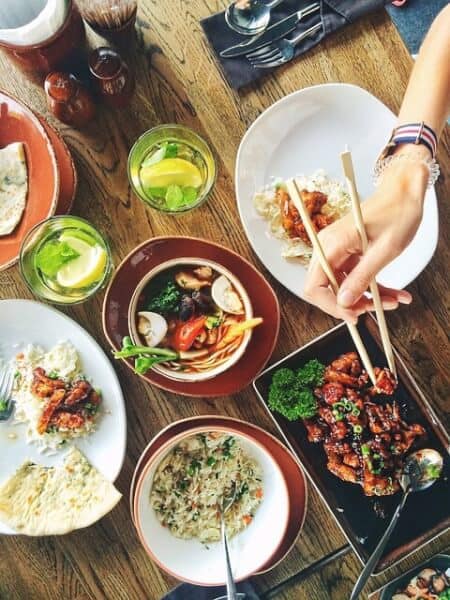 Be Religiously Active – Because Chick-Fil-A is a company that has high moral, ethical, and religious beliefs, it would be best if you were actively participating in your community's religious organization. It would also give you a

n edge

in getting approved if you are a devoted Christian

with

an active role in your community's church.
Be a Hard Worker – According to Chick-Fil-A,

the company is

looking for operators that will be involved in the business operation and not merely investors.

Your commitment will make or break your chances of getting a franchise.

Have High Determination –

once you become shortlisted

, expect to undergo several interviews over a year before you get fully approved. Your family members will also get interviewed,

so always be ready for this possibility

.