Family disputes that often lead in ending a relationship is one of the most usual problems faced by our generation today and if two people decided to end their relationship wherein they have minor children that automatically gets involved, then it will most likely start child support issues.
Such circumstances may lead to the need of a child support lawyer who assures that each side's best interests along with the child or children are well represented through his or her expertise in this field.  You can hire a child support lawyer whether you are custodial or a noncustodial parent.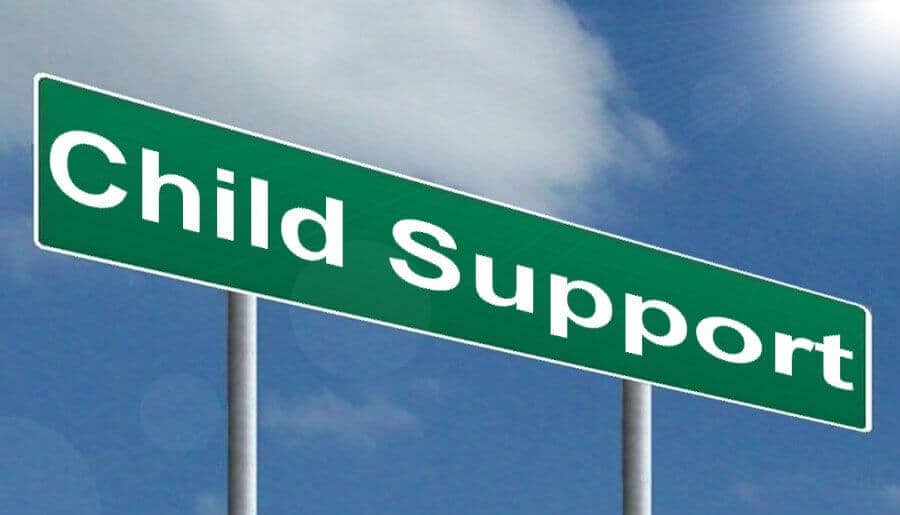 Child support attorney fees may be based on an hourly or flat-fee basis. You can know more about this if you continue reading below.
Cost of a Child Support Lawyer
Initially, a child support attorney may offer you his or her service at around $100 to $500 on an hourly basis. Child support attorney fees may total around the average of $2,000 to $5,000 if it an uncontested case. Contested cases that usually lead to a court battle may cost you from $4,000 up to $25,000 or even more in legal fees.
Depending on the issues involved in the child support with your past and current situation, you might also want to hire a lawyer that has child support attorney fees around $1,000 to $2,000 on flat-fee basis.
The child support attorney will perform certain tasks like doing a straightforward process, like doing all the paperwork needed for an uncontested change, or a standard support modification but this is usually with a provision and if for instance that the situation becomes quite complicated then your total cost may possibly go up.
Additions to the Price of a Child Support Attorney
There are a lot of things to consider on how much does a child support lawyer cost for having a child support attorney is no easy thing to do.
If you are a custodial parent who is seeking court-ordered support payments then it is possible that you may no longer need to hire a child support attorney.
It is also common for attorneys to ask for retainer fee or the advance fee wherein the cost is based on a number of hours or the expected price of the case. The retainer fee is an amount paid for the service before the case even started and it will be based on how long the case is working. Once the fee is deducted and all of it is gone then you will be billed for an additional payment.
You may also reimburse your remaining retainer fee if the total cost of the case is less than what you have paid for although it is more likely that the retainer fee will be nonrefundable.
There are also the court fees, paralegal services, the travel expenses, photocopying and faxing of documents that you may end up paying while the case is still going. These may cost you from $5 to $50 or more. That's why you must ask your child support attorney to lay out everything in your contract before the case starts and be able to fully understand how much does a child support lawyer cost. Always be prepared of any additional charges your child support attorney will give you.
How much does a child support lawyer cost? One thing for sure is it varies and is a case to case basis.
Child Support Enforcement Program
Any state is supposed to have its own Child Support Enforcement or CSE program that provides services for non-custodial parents, a parent wanting to establish paternity, and gathering or collecting support payments through obtaining court orders. Agencies like these work together and do collaborations with federal authorities.
It depends on the state whether they will charge you for application fees as others charge them for $1 up to $25 so if you are a custodial parent then you should apply now to your local CSE office.
You can check the National Conference of State Legislators for the lists of specific state that recovers costs or charges fees for their support recovery services. The federal Child Support Enforcement also provides links to their state and federal programs available and you might need.
Some Things You Need to Know About Child Support
As child support is a main concern of a divorced couple who have children it is only natural to think of the average support payment. The answer to that thought is not that simple. Having to know the average cost of child support will actually help you tell a little about the amount of money that you may have to pay or may get.
An amount for a child support is impacted by many factors. The main one on the list would be the parents' monthly income from all of their sources along with the number of children that needs the support. After this information is provided, the court will then base its order on these set of numbers and not on the average figure of support payment.
The court may also ask you for additional information like, how much you spend for child care, health care of the child or the children, do you have costs like another child support from a different divorce or a spousal support related to it, and do you receive social security benefits or a veteran's benefit for retirement or disability? Information like these will be included in the court's calculations.
So be sure to consider your financial resources, know how complex your case is, and consider the reputation of the child support attorney that you have chosen.
It is also important that your child support attorney knows about family law or is an expert in the field as it may do good to your case once you know how well versed your lawyer is.
There are also other private, for-profit agencies who offer child support services. A 25%-30% of the recovered money will be the cost of their enforcement services. Everything they do will be charged, like an application fee and processing fee for assisting you with filing a court order. They may also charge you for a monthly deduction from every support payment.
Note that this agency is not like an attorney and they cannot provide you with any legal assistance or advice. They are only there to help you and assist you with all the documents that you may need.